Proud British manufacturers for over 40 years
Become an advisor
Join our expert team
Be your own boss
You bring the talent - we provide award-winning training and a regular stream of work and commission. You'll begin to earn commission within four weeks of running your business with weekly payments to your account. Work full or part time - you'll be well rewarded for the time you commit to your business.
950 advisors can't be wrong!
Watch our short video and discover what it's like to work with Hillarys.
Expert advisor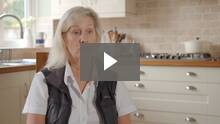 Take a look at our film above to discover more about Jo from Derbyshire who has been an expert advisor since 2006.
The heart of our business, our expert advisors visit customers in their homes to offer advice, hints and tips on our window dressings and to measure up and provide quotes. They also return to fit the products to a tee.
"I really value being my own boss, but having the support of head office"
Ivor Mills
Hillarys Advisor
Design consultant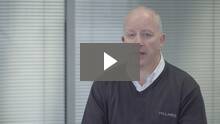 View our film above on Steve from Birmingham who has been part of the advisor network for 14 years.
Concentrating on our shutters, conservatory blinds and awnings, design consultants have the specialist knowledge to help our customers make just the right choice for their homes.
"The main benefit of working for Hillarys is the flexibility of the role which allows me to fit in my hobbies around work"
Rose Haines
Hillarys Design Consultant
Specialist installer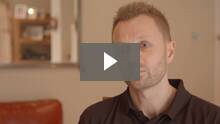 Watch our video above and meet Chris from Hull who has been a specialist installer for six years.
An important part of our specialist team, our installers take detailed measured for shutters, conservatory blinds and awnings to ensure a perfect fit. Highly skilled they will ensure the installation is carried out perfectly, with minimal disruption.
"I earn money by putting my practical skills to good use"
Allan Rayson
Specialist installer
More about Specialist installers
Which role is best for me?
Different skills and qualities are required for each of these three roles.
Our simple questionnaire will help to discover the role that best suits you.
Find my perfect role
Common questions about becoming an advisor
This depends on the role you choose but generally excellent people skills, sales experience and practical DIY skills are desirable.
What hours should be committed?
In order to have the best chance of success you will need to commit at least 15 hours per week to your advisor business.
In general, the more appointments you sit, the more money you will make. Advisors earn a commission on the sales they convert.
What investment do I need to make to become and advisor?
Investment is between £1,500 and £1,985 depending on the role you choose. This cost covers your training, sales tools and work wear.
What support would I have?
Hillarys offer award winning training and on-going support from a county management team.