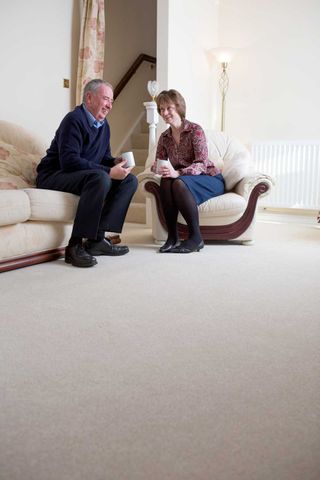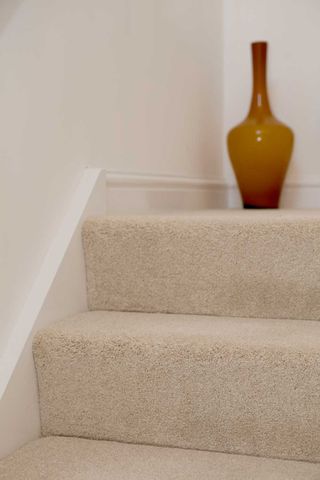 Brian and Catherine love the ease of choosing a carpet from Hillarys
Brian Watts and his partner Catherine Goddard were nearing the end of a home makeover when they decided to choose new carpets from Hillarys.
"We'd been in our new house for about eight months when we decided to upgrade the carpets throughout," says Brian. "It was part of a much larger job – putting our personal stamp on the house.
"For us, Hillarys has always been a trusted company for blinds and curtains. So we were confident that their carpet range and service would be of equally good quality.
"Our carpet specialist was great. Immediately, he put us at ease. We knew he was going to spend all the time needed to make sure the job got done to the highest standard.
"Our specialist spent plenty of time with us, helping us understand the differences between the types of carpet, and showing us the range of samples. He actually visited three times, which was reassuring. We were making a big investment and he wanted to be certain we were completely happy before moving on.
"The fitting day went completely to schedule. The fitters were very professional. They had to make two visits because of the size of the job. During the fit, our specialist even came by to make sure everything went to plan. We really appreciated this – and all his efforts."
Request an appointment
Our in-home service
a better way to buy your new carpet or vinyl flooring
RELAX
Our carpets specialist will visit your home at a time to suit you.
Choose
Browse our wide range of carpets and vinyl flooring at home and benefit from a specialist's advice.  
Enjoy
Your new carpet will be professionally fitted and look fantastic.
In our customers' words … choosing a new carpet with Hillarys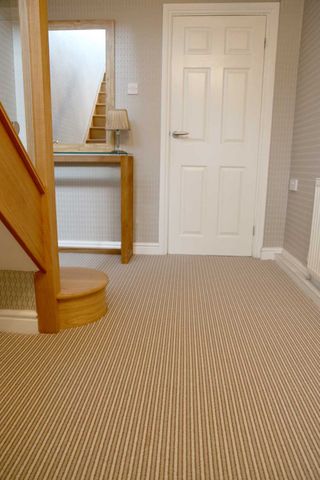 The Hillarys' carpet service is excellent, says Alison.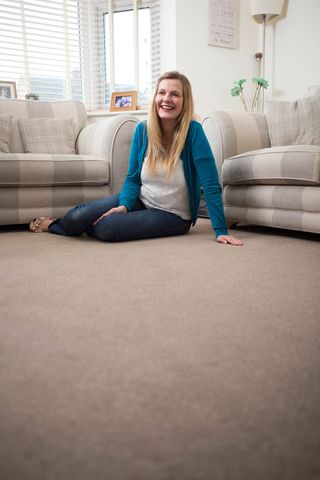 Rose found a better way to buy her new carpet.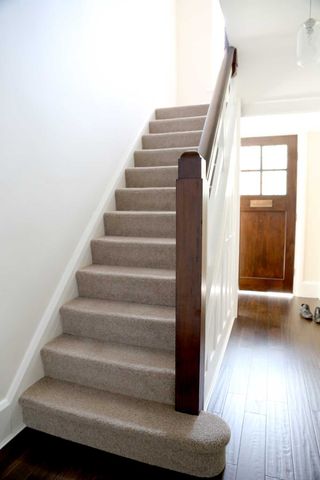 A fuss-free measure and fit service, says Nicola.