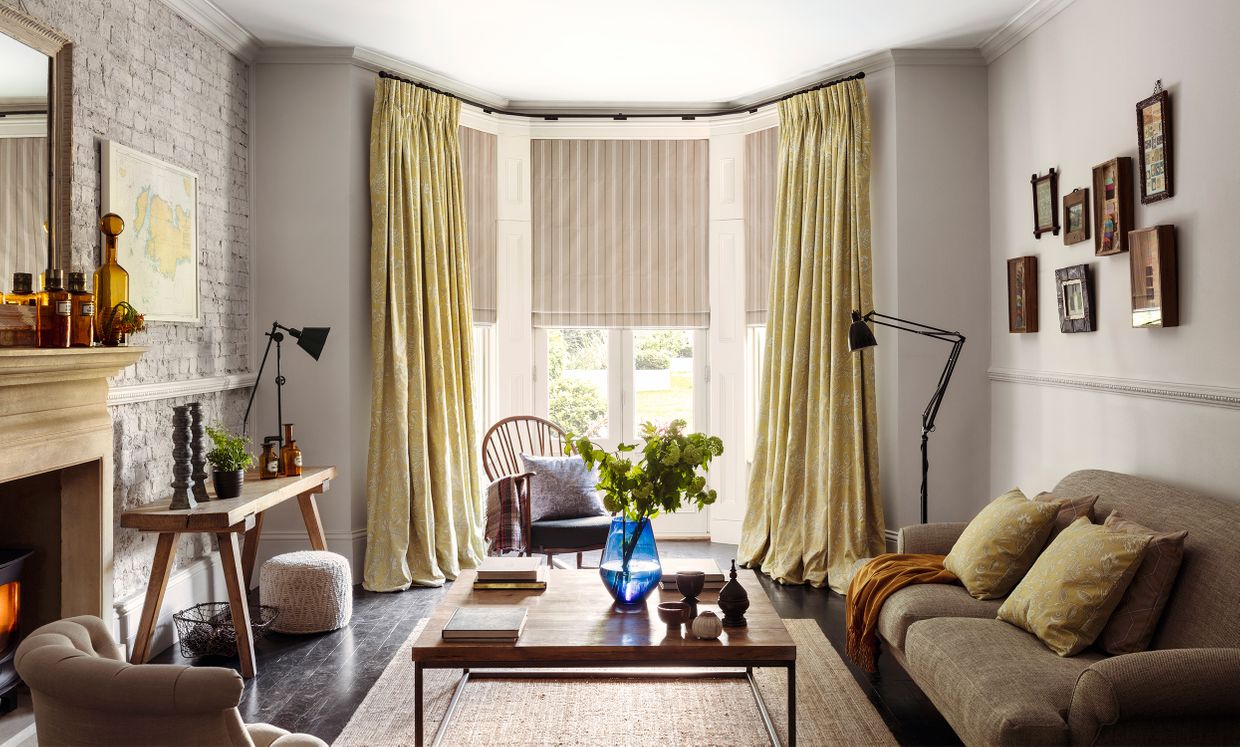 Get the look with pencil pleat curtains
Pencil pleats are the standard header type chosen for most ready-made curtains. A pencil pleat header is really versatile, giving your curtains a uniform gathered look that's compatible with curtain poles and tracks and suitable for any style of window.
In this article we talk you through the benefits of choosing pencil pleat curtains and share some inspirational ideas for styling your interior with curtain fabrics from our collection.
Flexible fitting
Pencil pleat headers are made with three rows of strings that allow you to position your curtain hooks at different levels to suit the height of your pole or track. You can space your curtain hooks at different intervals to make your gathers tighter or looser, depending on the style and weight of the curtain fabric or simply personal preference. Your in-home advisor will take care of this for you on your fitting day, making sure that your made-to-measure pencil pleat curtains drape exactly as you want.
Suitable for all window types
Pencil pleat header types are ideal for all styles of window, including box and bay windows. Here we've fitted a pencil pleat curtain onto a track that follows the shape of the window for a seamless finish. Because bay windows often require a lot of fabric, you need to make sure that when your curtains are open they don't look too bunched. Pencil pleat curtains give you a really uniform gathered finish that is ideal for these window styles.
Great for layering
A pencil pleat header blends really well with blinds for a layered look. In this French style boudoir we've fitted a gorgeous Francesca Wedgewood floral Roman blind into the window recess and layered with a Hatti Chambray striped curtain on a discreet track outside of the recess.  This is a great finish for a bedroom, as the pencil pleat header reduces the amount of light that can filter through and the double layer gives you a lovely cosy feel.
Browse all curtain types