There's been so much going on here at Hillarys over the last few months that I haven't had chance to mention our fabulous range of curtains that was recently launched across the country.
For more than 40 years Hillarys has been leading the way in made-to-measure blinds and we're really proud of the choice we offer as well as the quality of our products. Curtains are the obvious alternative to blinds so of course it makes complete sense to offer our customers a beautiful selection of these too.
But this isn't something we've taken on lightly - in fact we've been honing our curtain measuring, making and fitting skills in trials in specially selected areas of the country over the past couple of years.
During this time we've also developed and tweaked the range - the styles we offer, the choice of fabric designs plus the accessories such as poles, tracks and hold backs until we're completely sure that we're offering exactly what our customers want.
So what can you expect to see in the Hillarys collection?
Stylish fabrics
First of all we know you're going to love the choice on offer. From fabulous florals to smart stripes and from natural neutrals to bold tones there's something to suit everyone's tastes and interior style.
Choice of styles and finishes
You'll be surprised at the difference header types can make to curtains. For a contemporary feel try eyelet. For sophistication go for pinch pleats. We've a traditional pencil pleat option too. All our curtains are fully-lined for a luxurious feel but you can opt for thermal or blackout linings if you prefer.
Co-ordinating accessories
A few carefully selected additions can bring a room together and our beautiful accessories will help you achieve just that. Matching cushions and curtain tie-backs provide a touch of elegance.
All the extras you need to get the look just right
From tracks, poles and finials to hold backs, our complete curtains range includes everything to get your curtains looking absolutely perfect. And of course with our in-home advisor service providing everything from advice to measuring and fitting, I just know you'll find choosing your curtains an enjoyable experience.
But that's not all
We've a dedicated range of curtain fabrics, specially chosen for their appearance and performance at the window. But in addition you can also choose from our range of Roman blind fabrics. Not only does this increase our fabric selection by more than 170 fabrics but it also offers you the option to co-ordinate. Matching curtains and blinds together at one window - or perhaps if you have a windows and French doors in one room, a blind at the window and curtains at the doors. The choice really is yours.
So, if you're looking for curtains but haven't considered Hillarys, think again and arrange for your local advisor to bring our full range to you at home. I just know you'll find something you'll love.
You might also be interested in…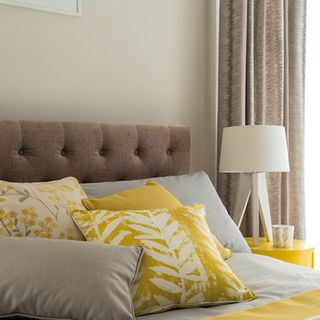 We talk you through the options and show you some of the best bedroom ideas for your home.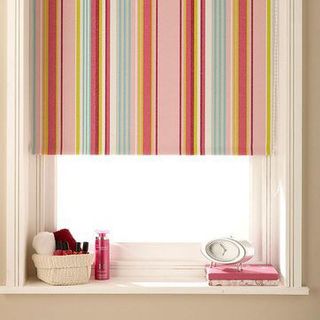 Read our top tips for choosing the right blackout blinds and curtains for your home.