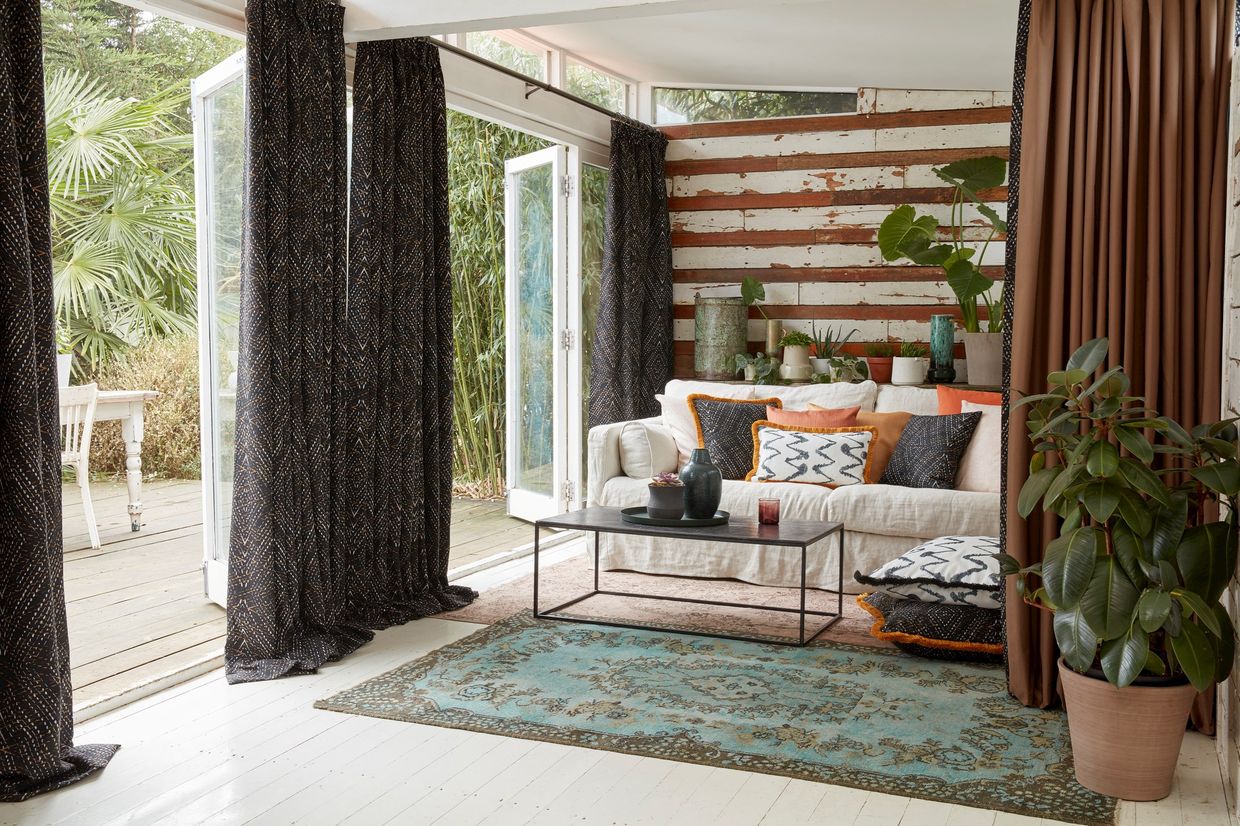 Top tips for dressing your door
Regular readers of the blog will know that here at Hillarys, we pride ourselves on our range of made-to-measure window dressings. What they might not know, is that we provide lots of lovely options for doors too. So if you are debating door blinds, or wondering whether curtains or shutters would be better options, here are our top tips for dressing your door.
Vertical blinds are ideal for most door types
Vertical blinds are ideal for wide expanses of glass as they provide fingertip control over privacy, so are perfect for large patio doors that are overlooked by neighbours - simply tilt the louvres to shield from prying eyes or glaring sun. These blinds can be used as a modern alternative to old fashioned net curtains, with a wide range of colours and fabrics to choose from. Plus, they come in a huge range of performance finishes, from glare diffusing to blackout and waterproof.
The real beauty of Vertical blinds is that they're perfect for sloping, shaped or sliding doors too. Each individual louvre can be cut to an exact shape and size, and they can be neatly pushed to one size to allow access to the door.
The track for a Vertical blind can be mounted to either the wall space above your door, or – if you have a full height door – the ceiling.
Can you use shutters on doors?
Tracked shutters are another striking choice for patio doors, as tracking allows for multiple folding shutter panels. This makes them particularly ideal for sliding or folding doors, as they can be opened and stacked to the side to allow access to the doors for operation.
However, tracked shutters require a top and bottom track to be fitted to both the ceiling and floor to allow them to glide open and shut.
Tracker shutters aren't just beautiful - they're practical too. As their name suggests, they're perfect for shutting out extreme climates and helping to maintain a steady temperature in your home.
Dressing doors with cosy curtains
Curtains are a suitable choice for most door types, including traditional patio, French and metal-framed doors. Heat escapes from many homes via doors, so drawing curtains over these areas will help prevent any draughts.
The length of curtain that you need will depend on the size of the door or the effect that you want to create. For a neat and precise look, chose curtains that just graze the floor, or add lots of length for luxurious pooling if that's more your style.
Curtains are usually hung on the wall space above a door, and the track or pole can be extended past the edges of the doors so that the curtains can be pulled right away from the glass to maximise light or make the most of a scenic view.
If space above your door is limited, wave header curtains use a slimline track that can be fitted close to the ceiling and create modern-looking soft waves in the curtain fabric.
Perfect Fit blinds for doors
Perfect Fit frames are a fantastic choice for uPVC French and patio doors as the frame fits snugly and neatly between the beading and the glass pane. This means that even when the blinds are pulled down, you can still access handles and locks to open and close your doors.
Unfortunately, Perfect Fit blinds cannot be fitted to non-uPVC doors or sliding or bi-fold doors. This is because the frames add thickness to your uPVC frames and can prevent your doors operating correctly.
If you're still not certain whether blinds, curtains or shutters would be the best option for your door then arrange for your local Hillarys advisor to bring our full range to you at home. Your expert advisor will make tailored suggestions based upon your individual requirements, making it simple to choose the perfect door dressing.
You might also be interested in…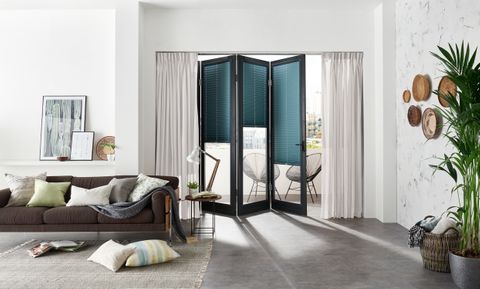 We've developed a range of gorgeous blinds to tackle temperamental UK temperatures.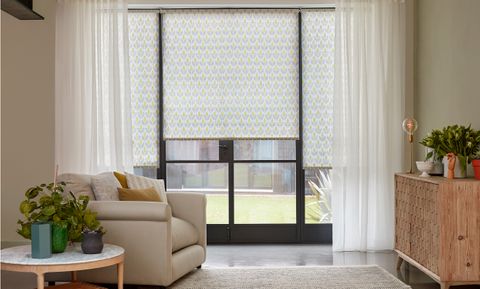 Choose a window dressing that best suits the style and function of your French doors.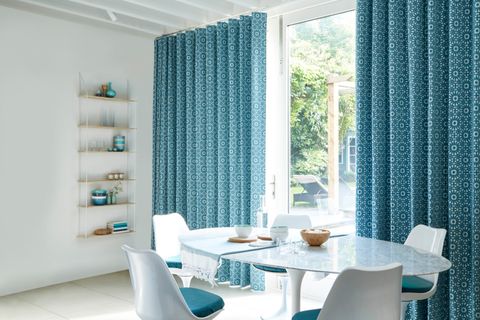 Read our guide to choosing curtains for your sliding glass doors. Browse a range of plain and patterned designs.