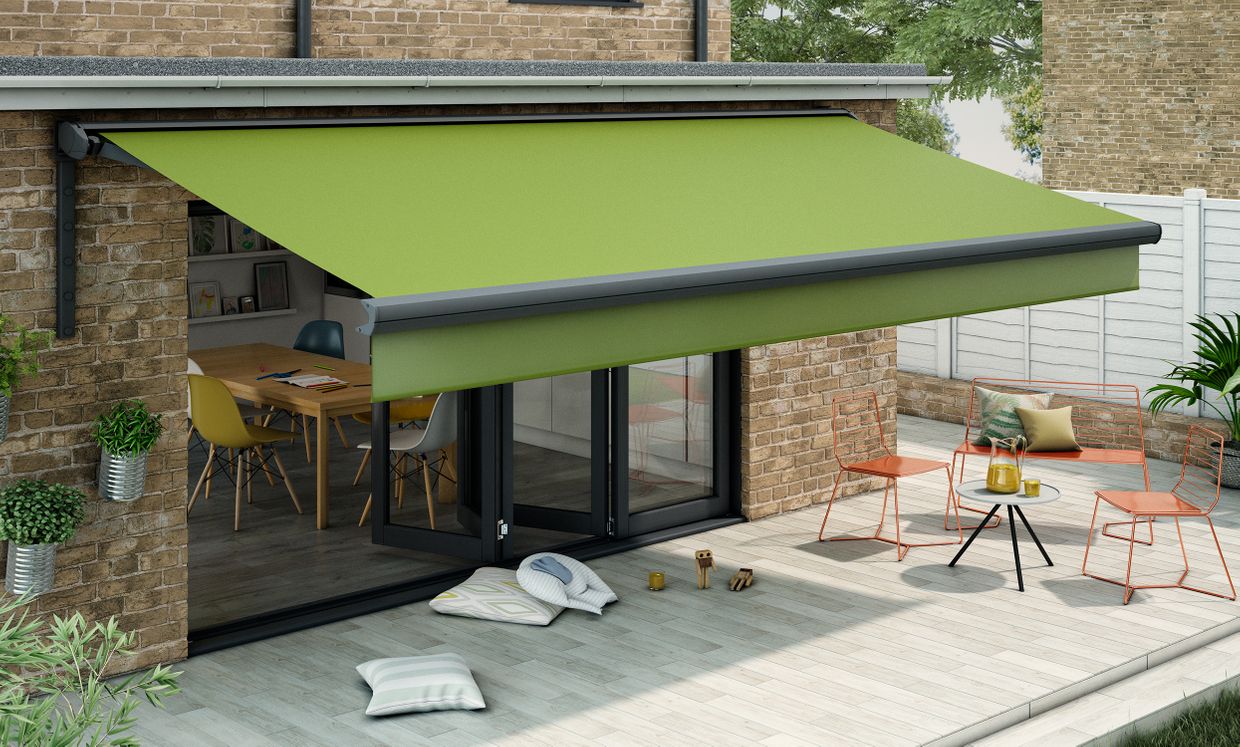 Awnings and alfresco dining
enjoy the great outdoors
We've already seen quite a bit of sun this year. In fact, last weekend I even managed to host a barbeque - something that would have been unheard of over the past couple of miserable summers! Let's hope there's more good weather on the way so it won't be the only time it happens this year.
In my opinion there's nothing better than a bit of alfresco dining when the weather is nice and warm. It doesn't matter whether I'm sitting at a table outside a café, having a picnic in the park or relaxing in my garden while tucking into some delicious barbeque food – just being able to enjoy the great outdoors is something of a novelty.
Of course the only drawback to eating outside in the sunshine is the possibility of getting burnt. Picking an outdoor café table or picnic bench with an umbrella is a good way of avoiding this. And when it comes to your garden, an awning is a stylish and practical way of creating a shady environment. What's more, the high quality fabrics are even resistant to UV rays.
For our patio we chose a sleek grey awning. A range of bold colours and jaunty striped designs are available too depending on the overall effect you would like but we think the plain fabric gives a contemporary feel that suits this modern home perfectly. Awnings have a lovely continental style – looking at our garden, you could almost imagine it being transported to the South of France! They also provide a wonderful extension to the home by creating the impression of an 'outdoor room'.
And because the UK weather tends to be an unpredictable force, a range of clever sensors are available to help you make the most of your awning. Choose a sun sensor if you'd like to make sure your awning is always in place when the sun is shining. Combining this with a wind sensor will also mean that your awning is automatically retracted when it becomes too windy to leave it out.