I'm sure I'm not alone in sometimes craving a peaceful retreat from the hustle and bustle of everyday life. And I'm also pretty certain that most of us will have areas in the home or garden where we go to escape it all.
Some like a long hot soak in the bathtub after the day is through, while others will lock themselves away in their bedroom with the company of a good book. And I've heard of more unusual places to take sanctuary as well – from the loft to a child's Wendy house.
If – like me – you've been taking advantage of the sunny weather and catching up on some gardening this summer, then your personal habitat may be the potting shed. It's certainly an excellent space to shelter and collect your thoughts when the sunshine turns to showers.
Of course for most of us, decorating the shed won't have been our top priority when moving into our home. A few creature comforts here will go a long way though. Top of the list is a comfy chair and a few magazines – gardening ones will make you look like a pro, but anything goes really.
Then once you've created this cosy atmosphere, blinds are just what the doctor ordered to provide privacy and minimise any interruptions while you're taking some time to kick back and relax. They can be closed when you don't want to be disturbed and opened when you want to make the most of the natural light.
In our shed, we chose bright Roller blinds to create a fresh and vibrant look. This fun, retro style fabric - called Nelda fruity - will make an impact wherever it is used. It works particularly well in this situation, as the bold blooms in the design complement the fresh flowers in our garden.
You might also be interested in…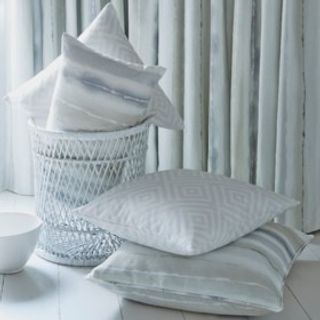 Create a tranquil space, inspired by the natural world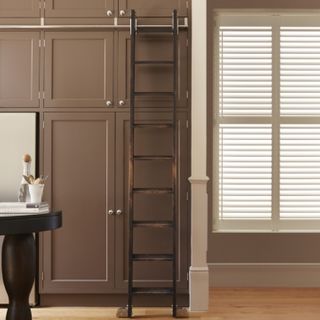 This look embraces a back-to-nature approach to indoor living, finding pleasure in simple design, natural materials and earthy aromas.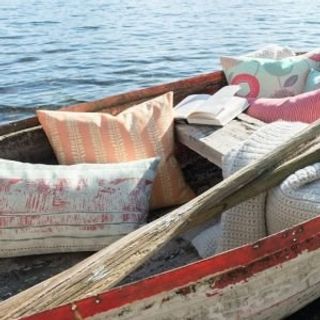 Take a look at the warm hues in our Scandinavian-inspired Natur Collection of Roman blinds and curtains.