The holiday season has well and truly arrived and many of us will have plans to go away soon, or have recently returned from our travels. Some may have been lucky enough to jet off to an exotic destination, while others will be enjoying a break closer to home this year. Personally, I always love the short trip across the Channel – the beautiful French scenery and delicious cuisine always ensure a fun-filled trip.

Naturally, another thing I admire about France is the style. It's no wonder that the country harbours one of the fashion capitals of the world, with Parisians renowned for their chic dress sense. And when it comes to interiors, many people aspire to recreate the French country cottage look in their own homes.

If you'd like to add a French feel to your décor, there are lots of ways to go about this. Baby blue and cream hues are always a classic choice, while white wrought iron and wicker furniture create a wonderful light and airy look, which is just perfect for this trend.

Of course, in most traditional French farmhouses the kitchen is the heart of the home. In our room, we wanted to keep the décor fresh and bright to create a social and inviting space. The delicate red detailing on our Toile Cherry Roman blinds supplies a splash of colour at our windows and contrasts beautifully with the neutral walls.

To complete the look, we picked out accessories in a complementary shade. Our red bowls and vase of fresh tulips really bring out the rich tones of our window dressing. And our vintage scales won't just come in handy when whipping up macaroons or French fancies - they also provide a lovely decorative touch.
You might also be interested in…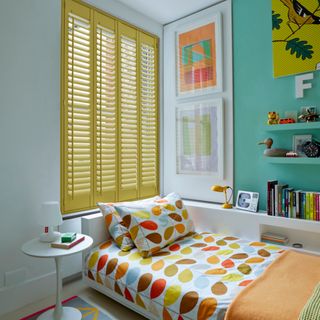 We've picked out a few of our favourites, to give your décor a continental makeover.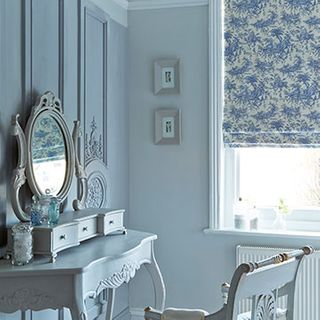 We've a great range of design ideas to inspire your interior senses.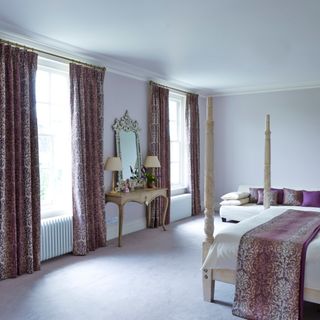 How to curate a scheme with a lived-in feel.