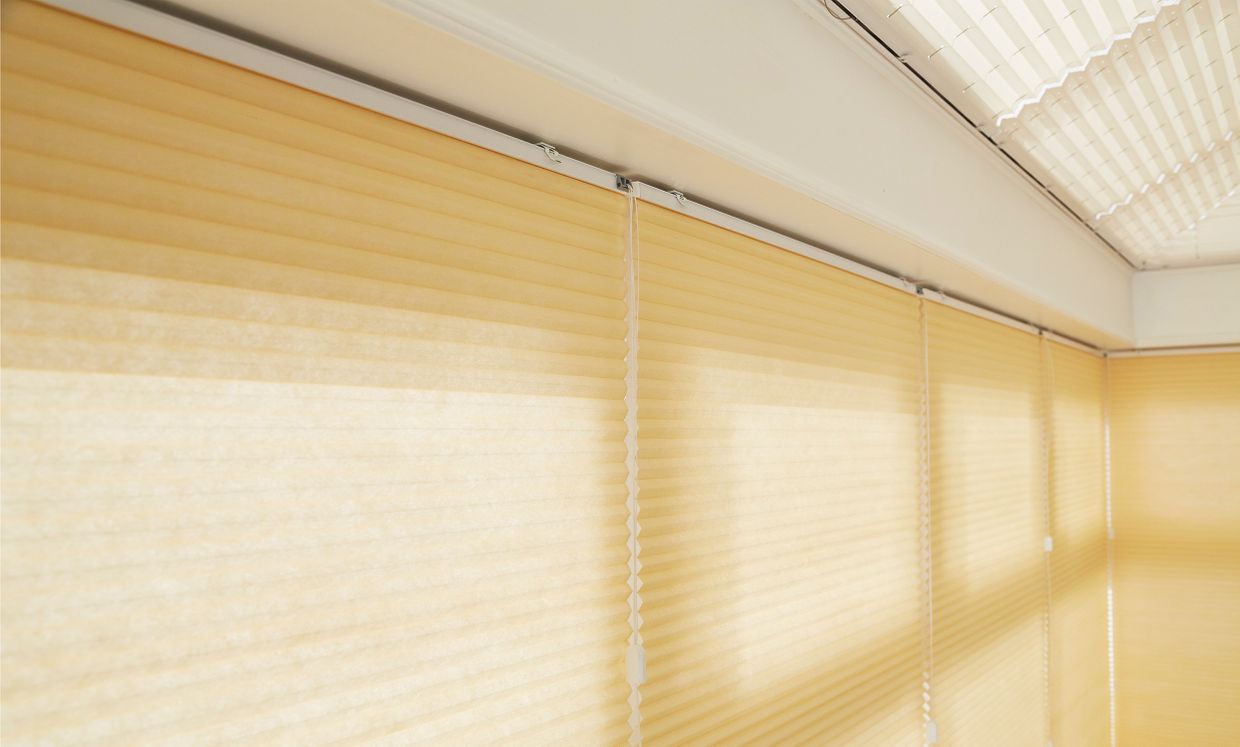 Top tips for insulating windows
How to prevent heat loss with innovative design
The temperature has definitely started to drop and an icy wind has been blowing recently, which means only one thing: winter is on its way.
I don't know about you, but I like to get my home ready for the season ahead. And at this time of year that means making sure the guttering is clear, looking for cracked pointing on the walls and checking the insulation is up to scratch – and that also means insulating your windows.
Insulating windows properly is essential if you want to keep your home cosy – by preventing draughts, you will help stop heat loss from your rooms meaning you can turn down the radiators while cutting your fuel bills.  
Here are my top tips for choosing blinds, curtains and shutters to help stop draughts and keep your rooms feeling warm during winter:
How to prevent heat loss with innovative design
Heating the home is getting expensive and it's going to cost more and more in coming years, judging from what I read in the newspapers.
Our Thermashade™ Pleated blinds feature two special layers of fabric, forming a honeycomb cell that traps air in a pocket and helps stop heat leaving your room – so you can stay snug without turning up the thermostat.
Thermal lining for your windows
Like most people, I love the luxurious look and fabulous feel of Roman blinds and curtains – but I also appreciate their more practical qualities.
I feel warm just thinking about the sumptuous fabrics used in both our Roman blinds and curtains. But like all our window dressings they also help prevent heat loss and come with the option of a thermal lining, which can turn them into incredible insulators.
Layer your look – and stop draughts
We all know that layering your clothes looks great and keeps you feeling comfortably cosy by trapping air between the different fabrics. But did you know how effective it can be to apply the same principle at your windows?
Double up by fitting curtains as well as blinds and your room will stay warm during even the coldest nights. I'd also recommend mixing and matching different fabrics to give your décor a stylish new look such as bold prints with neutrals or stripes with plains.
A conservatory for all seasons
I love conservatories – they are wonderful spaces to sit and admire the view, but a lot of people find them too hot in summer and too cold in winter.
You can easily remedy this situation with our stunning conservatory blinds fro the roof and sides, which can be opened and closed to control light and heat levels – allowing you to transform it from a forgotten room to a year-round retreat.
How to stop window draughts with shutters
There's something truly wonderful about shutters – I think they have a sense of grandeur that really makes a statement about a décor.
But as well as their striking appearance, I've always found them to be excellent insulators. The reason is simple; when fully closed, they create a solid lining that blocks draughts and stops cold air from reaching the room, which means you can stay warm while saving money on energy bills.