At the launch of our new House Beautiful collection, the result of an exciting collaboration with the lovely people over at one of our very favourite home interest magazines – House Beautiful.
The range of Roman blind and curtain fabrics is packed with gorgeous designs in patterns and textures inspired by architecture from across the globe. The fabrics sit within three colour palettes and our product design team has taken great care to ensure they complement each other beautifully. That means, for example, it's easy to layer contrasting curtains for a stylishly eclectic feel.
Of course, we absolutely love all the fabrics in the new range, and we're sure our customers and the readers of House Beautiful magazine will do too. But it's always great to hear other people's opinions. So last week we previewed the range to a select group of bloggers who are authorities in their fields of fashion, interior design and home improvements.
Experts, including our own head of product design Sarah Quilliam and House Beautiful editor Julia Goodwin, were on hand with insider tips on the inspiration behind the collection and how to use the new fabric designs in the home, plus the trends to look out for over the coming seasons.
It was a great opportunity to see the bloggers' reactions to the fabrics for ourselves and we're pleased to say the designs were a big hit.
On Twitter, Posh, Broke and Bored shared 'Falling in love with the architecture-inspired damask and jacquard fabrics' while Selena explained 'love seeing the design process. Photos of architecture inspired the embroidery pattern'.
Thanks to all the bloggers who came along to the preview. If you'd like to discover more about the range, read more here
You might also be interested in…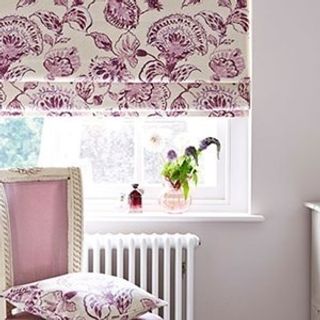 We catch up with Julia Goodwin, the editor of House Beautiful magazine, who shares her thoughts about the new range.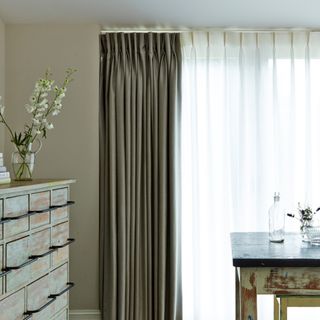 An exclusive look at how we set the scene for the photography that defines the range.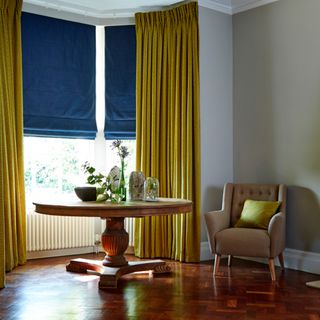 In this article we explore the variety of textures and pattern in the new House Beautiful collection.