Following the launch of our House Beautiful collection of Roman blind and curtain fabrics, we caught up with Julia Goodwin, the editor of House Beautiful magazine. In our interview below, Julia shares her thoughts about the new range.
How do the Hillarys and House Beautiful brands chime?
Both brands are very accessible and have broad appeal to individuals and busy families who want their homes to combine inspiration with practical elements. Our readers and Hillarys customers both want to invest wisely in products that reflect contemporary style but will stand the test of time.
How would you describe the collection and what do you like about it?
Global Textures is a clever and individual edited collection of fabrics that blend together to make it easy to create a unique and distinctive look in your room. It's stylish but also very trend led. The different finishes - embroidery, jacquard and print - add a global accent to the designs.
The soft pink hues and delicate floral outline in Portia add a lovely feminine feel to a bedroom while the bold contemporary splendour of Baroque makes a big statement and stunning focal point in a living room. Plain fabrics in accent colours work with the main patterned fabrics to tone or contrast as you prefer.
How have you worked with Hillarys to create the collection?
We recognise that House Beautiful readers are loyal to our brand and want to engage with us in new and innovative ways, in the comfort of their own homes. Global Textures has been created with those readers in mind and we have worked closely with Hillarys to design a collection that reflects and meets their needs. I have enjoyed collaborating with the team and have been impressed with the level of expertise, creativity and attention to detail within the business.
What do you think your readers will like about the collection?
Choosing soft furnishings like curtains  can be daunting and a big purchase that you really don't want to get wrong.  Global Textures is an edited, considered mix of stylish fabrics that makes it easy to see how patterns and colours can work together and throughout the home. I think our readers will love the fabrics, the competitive pricing and Hillarys' expert advice, measuring and fitting service. It's an irresistible combination!
To hear more from Julia and have a sneak peek behind the scenes at the House Beautiful photo shoot, take a look at our short launch video. PLAY
You might also be interested in…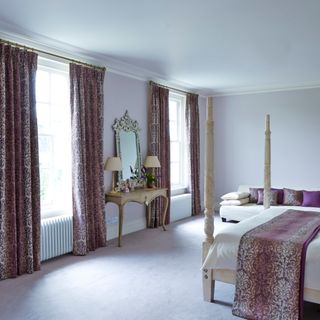 How to curate a scheme with a lived-in feel.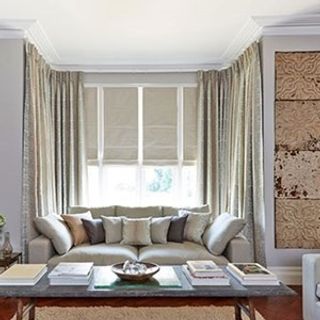 You'll find plenty of Grand Tour inspired ideas in our brand new collaboration with House Beautiful.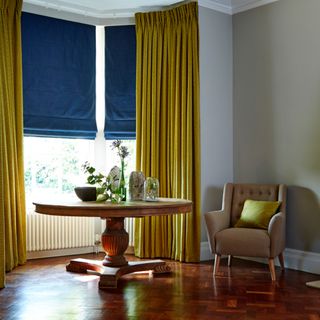 In this article we explore the variety of textures and pattern in the new House Beautiful collection.