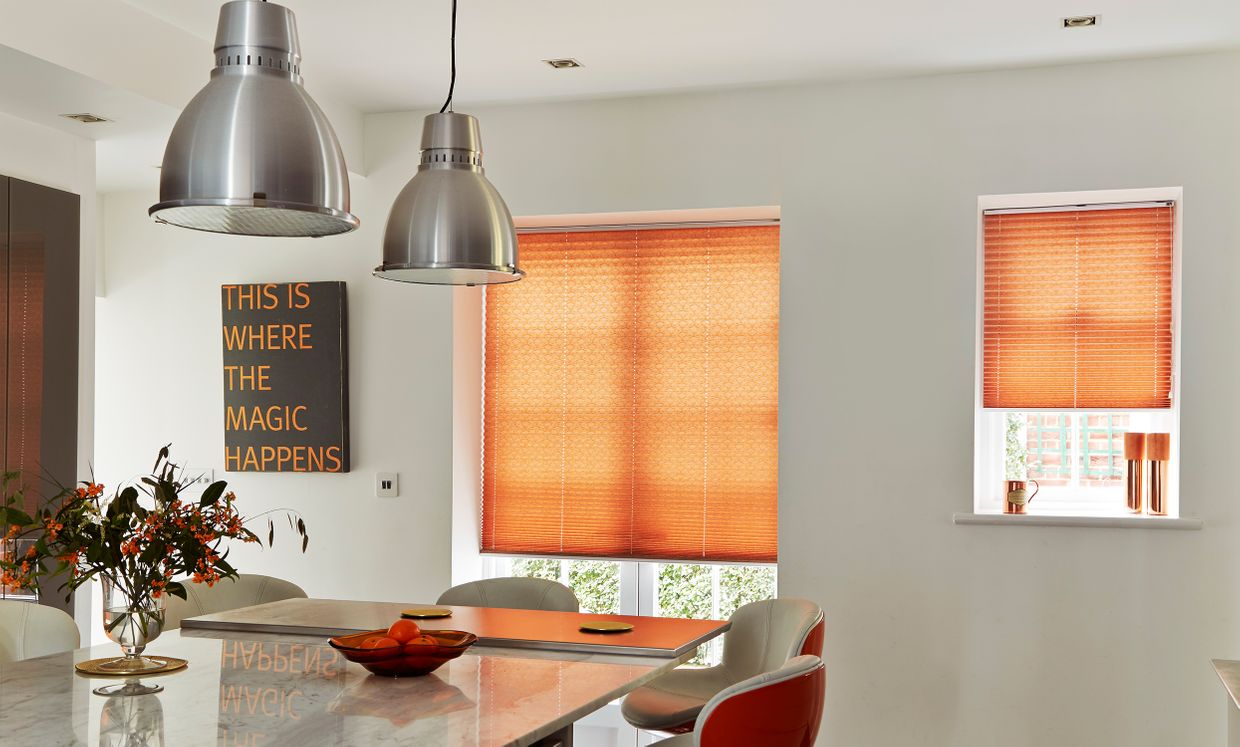 Introducing our latest Pleated blinds collection
#NewSpringStyle
With the official start of spring almost upon us, the changing of the season is a time for new beginnings. This might be a fresh look or project. And if the latter is a decorating project, now is a great opportunity to channel the beautiful transformations taking place outside.
Conservatories are ideally situated to bring a sense of natural elegance to your interior, melding indoor and outdoor living. When it comes to dressing the windows and roof, Conservatory blinds in performance fabrics are a fantastic option, as they can help to regulate the temperature of your 'glass room'.
If you're blessed with your own glass extension, you'll be pleased to hear that we just launched our latest Pleated range. And even if not, you can still get involved in the fun! As well as being perfectly practical in a conservatory, Pleated styles look stunning in other areas of the home:
Living room
Pleated blinds make wonderful additions to a living area. In our lounge, we wanted to make the most of any sunshine, so picked out this gorgeous Grenoble Citrus design. Warm yellow tones are bang on-trend too.
Dining room
Vivid hues are fabulously fun, but you don't have to go bright and bold to make a statement. Here, the sleek smoky palette of our Sunlite Grey Pleated blinds is the perfect partner for our sophisticated dining room.
Kitchen
For rooms that are overlooked, our Trilite™ Top-Down, Bottom-Up Pleated blinds offer a handy solution, as they can be positioned anywhere on the glass. In our kitchen, we decided to pull the blind up from the bottom of the window for maximum privacy.
Bedroom
Many of our Pleated fabrics feature clever blackout coatings, to reduce unwanted light. These are brilliant for bedrooms, where they can help to ensure a good night's sleep. In a nursery, simply add a PerfectFit frame to operate your blind without cords.
Study
Blackout blinds are also useful for offices, where they minimise glare on computer or laptop screens. An airy atmosphere was the order of the day in our study, so we plumped for a sheer material instead... But the choice is yours!
Bathroom
Versatile Pleated blinds can be used as a contemporary alternative to old fashioned nets, as they softly diffuse sunlight while keeping prying eyes out. Here, we matched this eye-catching Grenoble Coral shade with our bathroom tiles.
You might also be interested in…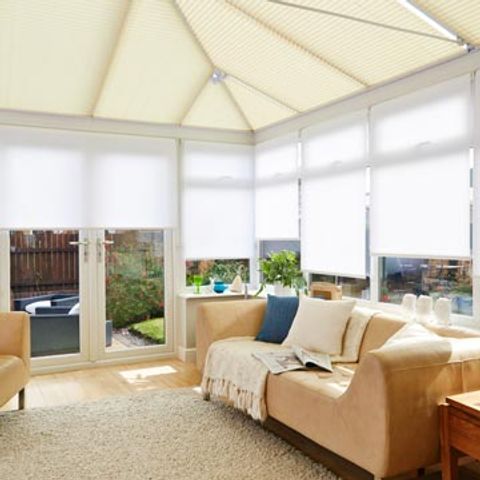 Top tips to get your conservatory looking tip top.