Jacqui Joseph's career has taken her from fashion designer to model to TV presenter to interiors expert. As well as appearing on shows such as Daybreak, Jacqui combines her love of textiles and homes on features for the Create and Craft Studio.
Passionate about her work, passionate about her home. Find out more about Jacqui in Seven minutes with …
Where are you right now?
If you'd asked 30 minutes ago, I would have been in the Create and Craft Studio presenting the Sew Fabulous show!
Right now, I'm at the desk in my home-office. It might be a little messy, but I call it organized chaos. I share the office with my hubby, Andrew. Sharing the space is nice; we're always bouncing ideas and thoughts off each other.
The office is on the ground floor. So at the end of the day, we leave 'work' and go upstairs to our 'home'.
Would you rather be anywhere else?
We moved to the Midlands from London nearly three years ago. The commute from the capital to the studio in Peterborough was getting too much.
Now we rent in Stamford, which is a lovely town. Even now, I'm in awe of the architecture every time I drive past the Bottle Lodges of Burghley Park and see the buildings lining the road into town. So, to be honest, this is where I unwind and relax.
The Caribbean island of St Lucia would be fabulous too!
How does it feel to get home after a busy day?
I don't seem to have much time off. When I'm not in the TV studio, I'm at home working on my accessories business. I've also just finished filming a series of three-minute long how-to guides, called Homemade Made Easy. Then I'm working on the book of the same name!
But, like everybody else, it's just great to get home, kick off my shoes, kiss my loved ones and relax after a long day.
My husband and I will catch-up over a glass of wine. Then I'll go through my emails. If I can squeeze it in, I'll find my way to my little sewing room. And I'll always make time to watch the soaps on TV: a perfect way to switch off.
Use five words to describe your home?
Homely. Relaxed. Colourful (where I can, as we currently rent). Retreat. Inspiring.
What are your three favourite furnishings or accessories?
I treasure so many things at home; they may seem foolish, but I love them. If I had to pick three they'd be …
For my birthday, John, a producer from my time on breakfast TV, gave me a Vogue magazine from my birth month and a fabulous flashback print. I had them both specially framed in stark white and they live on one of the landings at home, so everyone can see them.
I love to re-love pieces. My mother-in-law was throwing out what looked like a nasty white garden/occasional table. I took it home and turned it around. It's a real one-of-a-kind piece and my second choice.
For my third? It has to be my quirky lampshades. Anyone who sees my lamps always asks where they came from. My two favourites are the silver bead garland and the feather boa lampshades. Garlands are not just for Christmas and what can I say, a feather boa is just pure fun!
Do you have a place in the home where you like to escape to?
Being in my sewing room all day would be fantastic. Although, my other half probably wouldn't agree! When I'm creating or making, I can get lost in the process. I find it totally relaxing.
If you could live anywhere else, where would it be and what would your home be like?
Wow! That's a big question.
If a magic wand could be waved, then a large Victorian house on the edge of Hampstead Heath would be fantastic.
We used to go to the heath for long walks when we lived in London. My house would have large rooms with bay windows, high ceilings, original features and a huge family kitchen. It'd have a garden to match, so we could have at least two dogs. 
I'd also have a massive workshop and sewing room!
Now, if I could transport all of that to Stamford …
Jacqui's sofa is accessorised with her own, homemade cushions

One of Jacqui's most treasured possessions – an upcycled table

Gifts from one of Jacqui's friends on morning TV

You might also be interested in…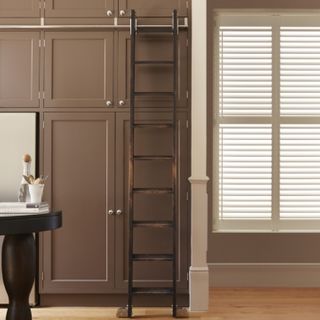 This look embraces a back-to-nature approach to indoor living, finding pleasure in simple design, natural materials and earthy aromas.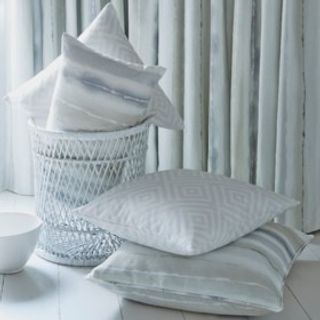 Create a tranquil space, inspired by the natural world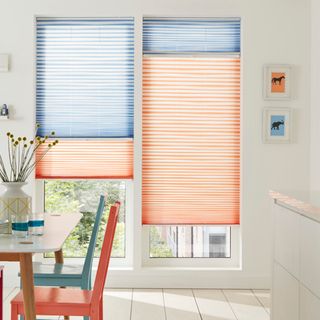 Here, you'll find eleven essential tips to help you do more with colour.