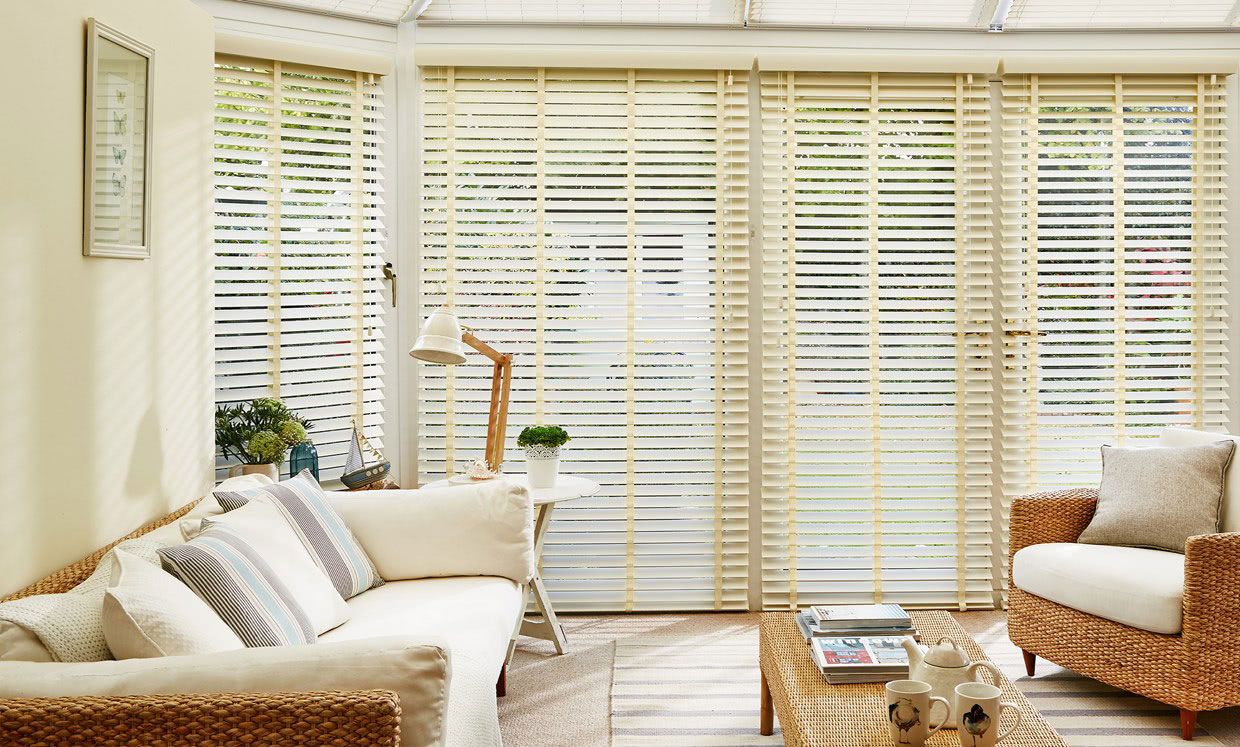 Six great looks using pristine white and cream blinds
in your conservatory
1. White and creams for a sleek space
Pleated blinds are a fantastic choice for conservatories and glass extensions as they are sleek and uniform and can be made-to-measure to fit any shape window.
They are also neat when not in use, folding away and taking up very little space, allowing you to enjoy the view. Opt for slightly different shades for subtle contrast – here we've chosen soft Elba Cream Pleated blinds on the roof, with creamy shade, Elba Bisque, around the sides.
2. Whites and creams for a smart roof
Pleated blinds are a must-have for conservatory roof blind. They can be made to almost any size and shape, so even the most unusual shaped roof windows can be perfectly dressed.
And for south-facing conservatories, we've special SolarPleat™ fabrics which have a high Sun Shade Factor. These fabrics reflect heat to keep the temperature down in the summer, and  stop heat escaping in the winter, helping you create a space that is comfortable to live in all year round.
3. Whites and creams for a romantic scene
Of course, though Pleated blinds are perfectly practical, you don't have to use them throughout your conservatory. Here, the versatility of Pleated blinds is combined with the romantic feel of floaty Voile curtains.
The pretty pattern of our Aspire White Voiles provides a stunning contrast to the Pleated blinds along the sides and in the roof of our conservatory. And because Voile curtains don't take up much space when pulled back, you can enjoy an unadulterated view of your garden.
4. Whites and creams for sophistication
Nothing says sophistication quite like shutters. You might not have thought about using them in your conservatory, but the effortless style looks fantastic anywhere in the home. Choose wide louvres to make the most of the light, and narrower ones if you're overlooked.
5. Whites and creams for a sophisticated space
Venetian blinds are fantastic for conservatories and glass extensions, as they allow you fingertip control over your light and privacy levels. Here, our Wood Illusion wood effect Venetian blinds create a clean, modern look.
Finish with tape for a more luxurious feel. The chunky 50mm wide slats will let the light flood in and provide you with a better view of your garden. If privacy is important, choose a narrower slat instead.
6. Whites and creams for a light airy feel
Soft creams help to create a light and airy feel. The warm hues of these roof Pleated blinds provide a soft finish, and complement the understated style of the Pure White Roller blinds. Rollers pull up for a clear view of your garden, taking up minimal space in the window sill, leaving you maximum room for accessories.
Arrange an in-home appointment for expert advice on the best blinds for your own pristine conservatory scheme.
You might also be interested in…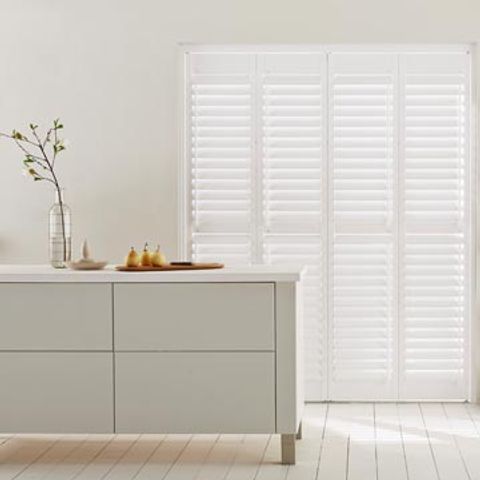 How white window dressings can be the hero of your interior scheme.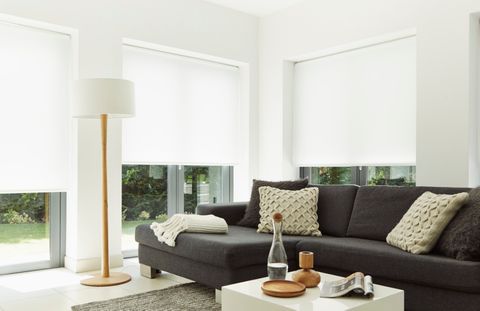 Here we share six key ways to craft a stylish white-on-white home.