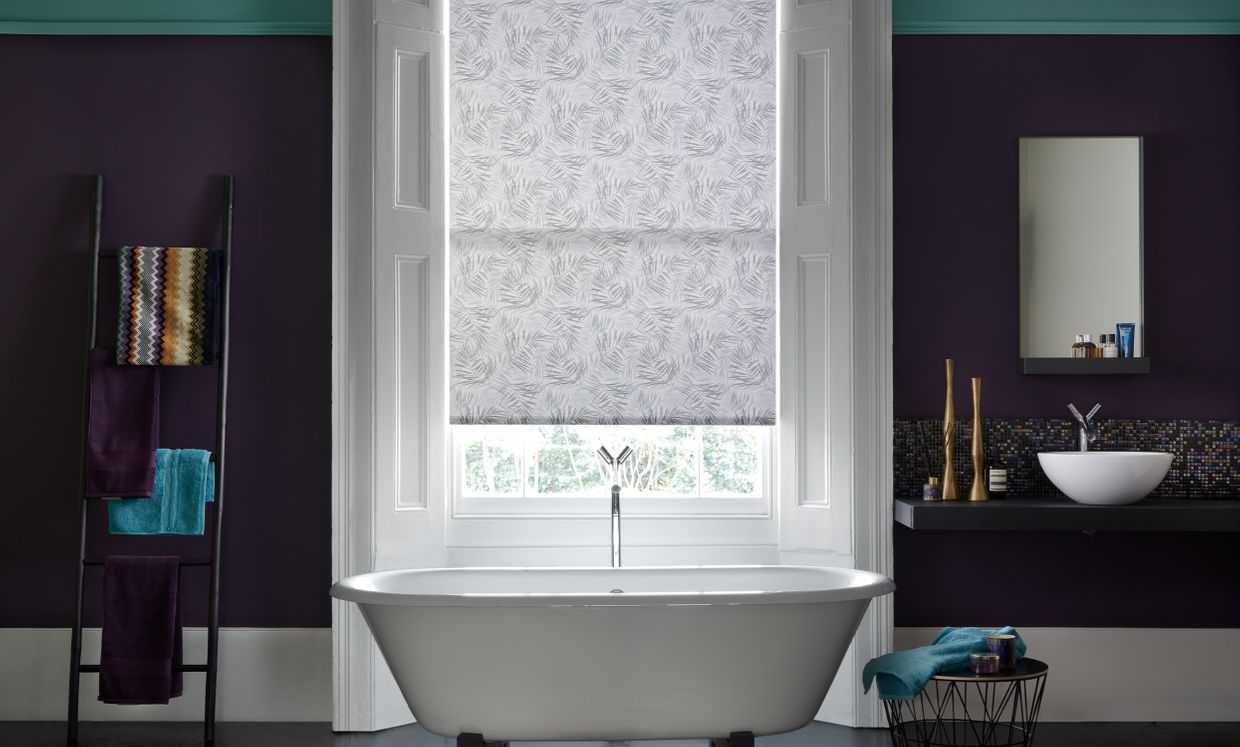 Prepare for April showers
with these practical waterproof products
You can never predict the weather in this country, but spring has officially sprung, so we're expecting a few April showers. If you'd like to channel the beautiful transformations taking place outdoors, there are lots of lovely ways to do this in your interior.
Typically, there's at least one room in the home with its own kind of shower… We're talking about the bathroom of course! Often our smallest spaces, many of us are guilty of neglecting our wet-rooms. But in most cases they need a little TLC, because they have a unique atmosphere.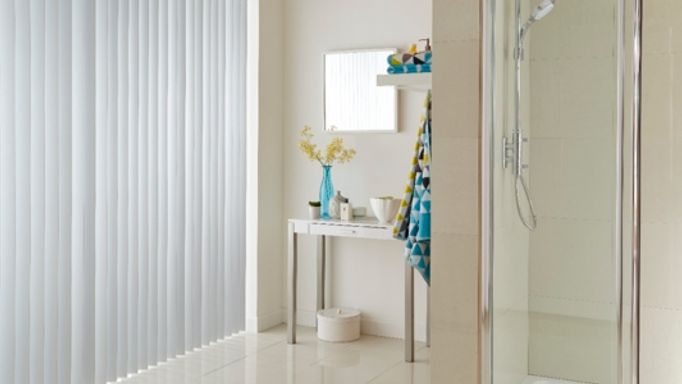 View Vertical blinds
At Hillarys, we've lots of wonderful water-resistant products, which are ideal for moist environments. These clever styles are perfect for kitchens too, where things can get a little steamy. Here's our rundown of the best options for humid conditions.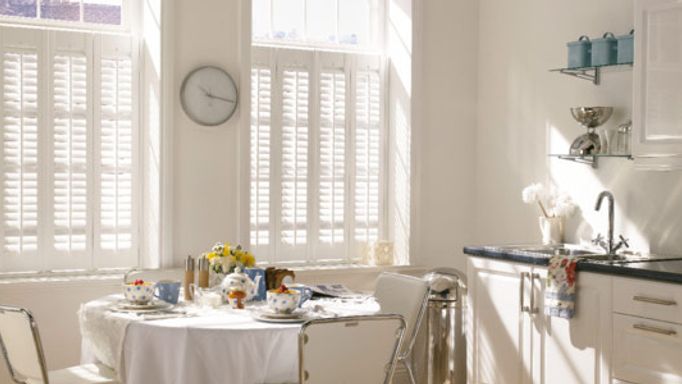 View shutters
Shutters
Our Henley range of window shutters has been specially designed for areas that are subject to excess moisture. The premium polymer material is extremely hardwearing - so much so that it's used in the production of crash helmets and kettles.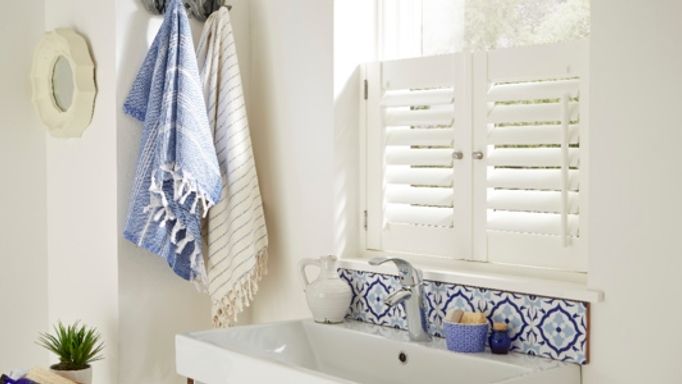 View shutters
Vertical blinds Versatile
Vertical blinds can be used virtually anywhere. For areas that are prone to steam, choose a hardwearing Teflon coated or PVC fabric. These perfectly practical designs are very easy to clean as well.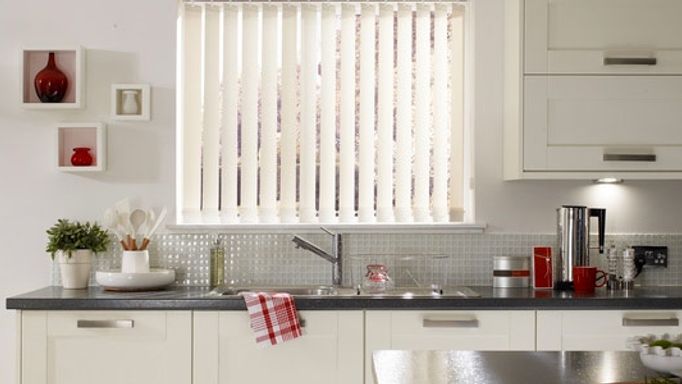 View Vertical blinds
Roller blinds
There are Teflon coated and PVC choices within our Rollers range too. When they're fitted at your windows, the bathroom blinds allow you to store various bits and bobs on the sill. They can also be used to cover untidy shelving units.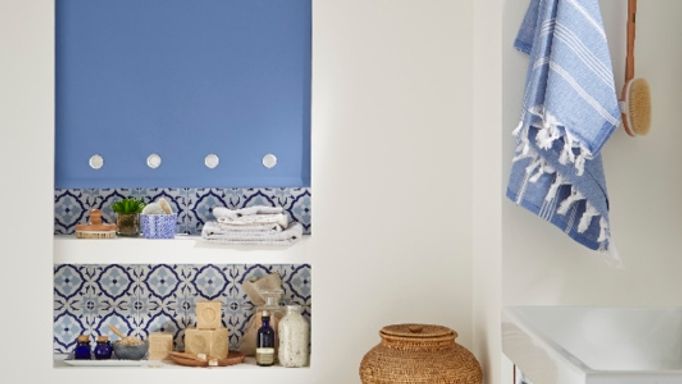 View Roller blinds
You might also be interested in…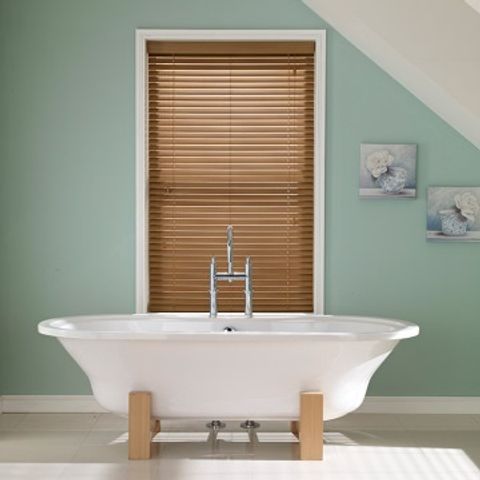 Practical natural wood and wood effect options that are ideally suited to bathrooms and wet rooms.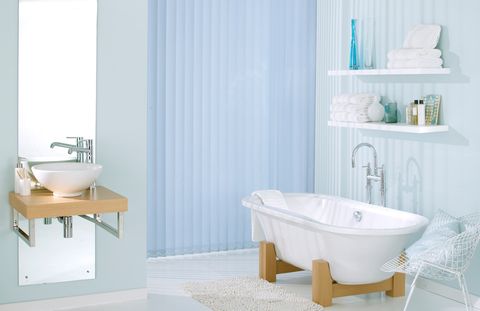 Vertical blinds are a fantastic solution for those 'problem' windows around the home. Take a look at our guide to find out more.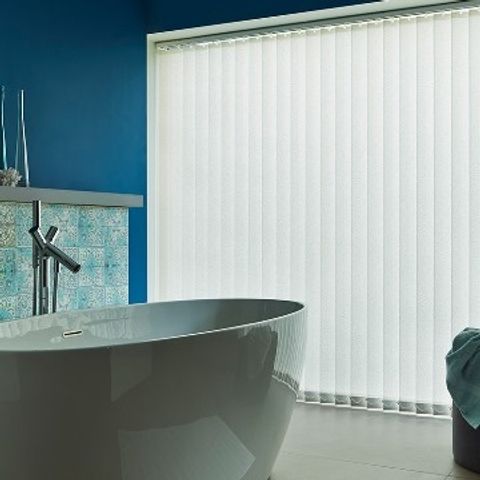 Bathrooms have become more than just a functional room, they are beautifully designed spaces where we go to relax.