Those who've heard the saying 'April showers bring May flowers', will know that it's ringing true right now - gardens are bursting into bloom up and down the country. And the good news is that you can channel these gorgeous changes indoors with fabulous floral fabrics.
Traditionally, flowery design schemes were a little chintzy… And VERY pink! These interiors are less common now, as new ways to interpret the theme have emerged. Flowers have even been paired with monochrome palettes, as the contrast between pretty feminine detailing and androgynous tones works wonderfully.
Here, we picked out black and white floral blinds to complement our monochromatic living room. This Tivoli Monochrome Vertical is ideal for our large patio door, as it provides fingertip control over sunlight and privacy.

We fell in love with this print, so used it in our study too. This time around, we swapped the style of window treatment, as coordinating designs are available within our Roller and Vertical blind ranges. Our Tivoli Monochrome Roller left plenty of room on the sill, so we accessorised it with sleek vases.

Space was also at a premium in our bathroom, so we plumped for another ravishing Roller blind. This Serena Monochrome material was the perfect partner for our glamorous gothic furnishings. A striking shaped hem completes the picture.

Over in our dining room, an eye-catching impression was the order of the day, so we went for more decorative touches. Moody black blinds provide a breath-taking backdrop for our Miranda Monochrome Roller blinds.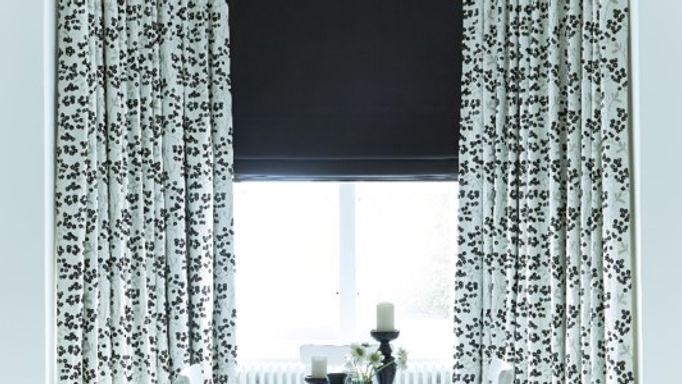 View Curtains
Our black and white floral blinds proved such a hit, that we decided to search for similar curtains. And we didn't have to look far; this elegant Nova Black motif from our new Romans and curtains collection fitted the bill beautifully.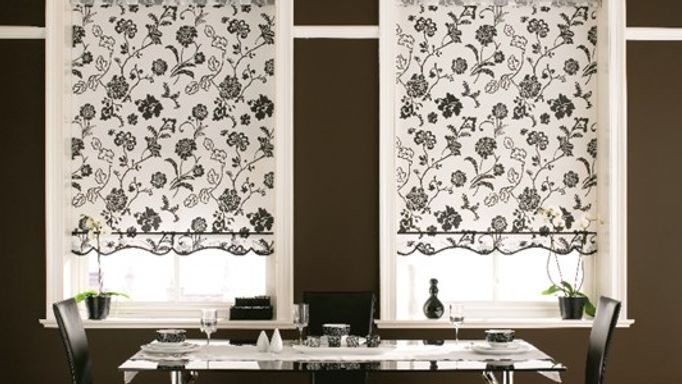 View Roller blinds
If you'd like to warm up this colour combination slightly, you could soften the overall effect by substituting black for grey. The delicate blossoms on our Sakura Grey Roller blind have a lovely exotic appeal.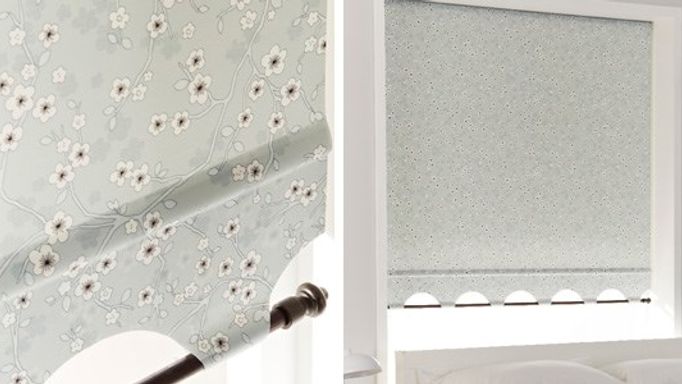 View Roller blinds
Alternatively, you could swap snow white shades for creamier hues. The lush leaves on our Inca Jet Roman blind provide a contemporary twist on heritage horticultural patterns. Bold botanicals have recently begun to challenge classic florals for the nation's affections.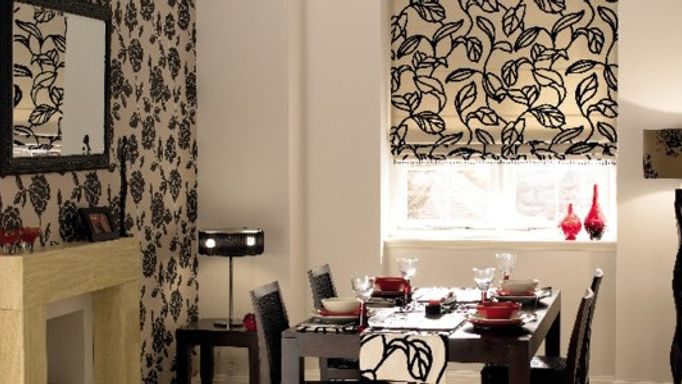 View Roman blinds
You might also be interested in…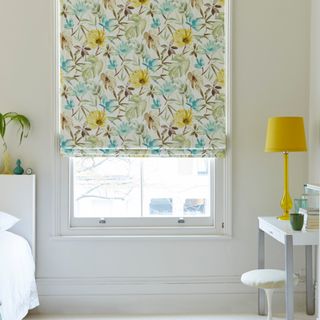 From romantic posies to tropical prints, you're sure to find a favourite.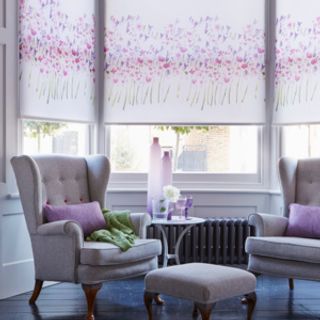 This look recognises the duality between the innovative world we live in and our desire to be close to nature.