As the clothes we see on the catwalk increasingly influence the way we decorate our rooms, home interest magazines have begun to mirror their high-fashion counterparts. Each month, we will take an in-depth look at an emerging trend and offer ideas on ways to use this in your interior.
Those who've heard the saying 'April showers bring May flowers', will know that it's ringing true right now - gardens are bursting into bloom up and down the country. And many designers have channelled these beautiful changes in their latest collections.
The runways
Floral outfits are always popular on the spring / summer catwalks, but this year they've been given a new lease of life. The 1970s were resurrected, with vibrant ensembles worthy of the 'Flower Power' era.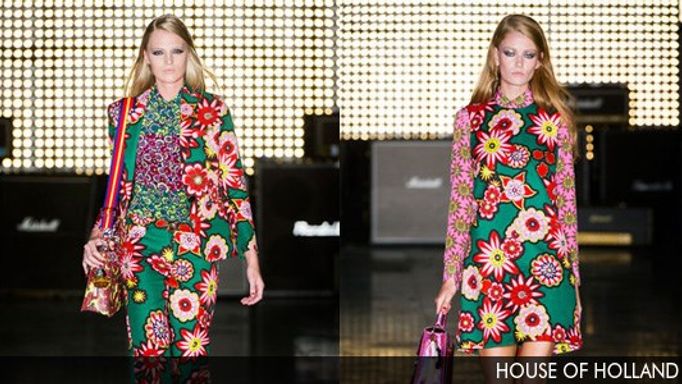 At the House of Holland and Jeremy Scott shows, eye-catching patterns and kaleidoscopic tones were everywhere. Models strutted down the runways in retro outfits inspired by Swinging London's Fashionistas.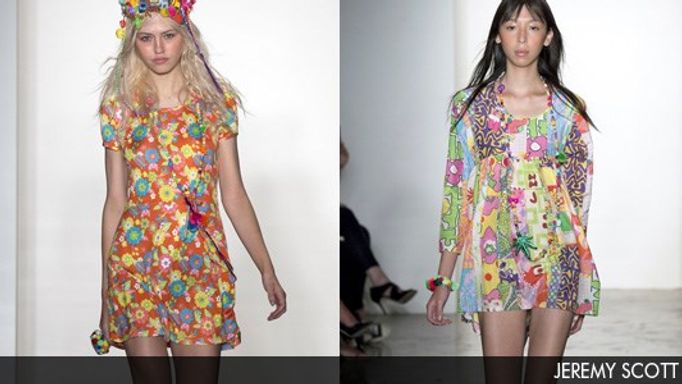 The high street
This look is strongly rooted in street style, so it's no surprise that it's been picked up by the high street too. A trip to your local shops - or online - will unearth a cacophony of bold shades and lively prints

Interiors
And if you love this theme, the good news is that it's easy to introduce to your rooms as well as your wardrobe. Flower blinds or curtains are a fabulous way to pay homage to the colour and life of the great outdoors.

In our living area, we wanted to break up the white walls and furnishings with a splash of vibrancy. This lively Rayna Mineral fabric from our new Roman blinds and curtains range fitted the bill beautifully.

Over in our dining room, another floral scheme was the order of the day, but we plumped for a daintier design. These Daisy Pistachio Roman blinds reference the fashion for gorgeous geometric shapes.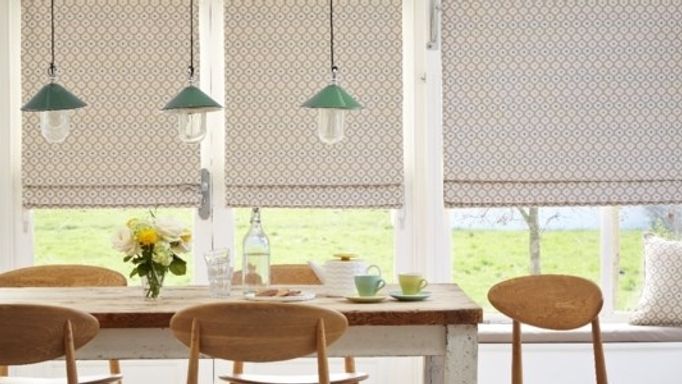 View Roman blinds
We loved this finish so much, that we decided to extend our creativity outside of the house's four walls. Potting sheds are a great place to escape the hustle and bustle of everyday life, so we transformed ours with these fun Nelda Fruity Roller blinds.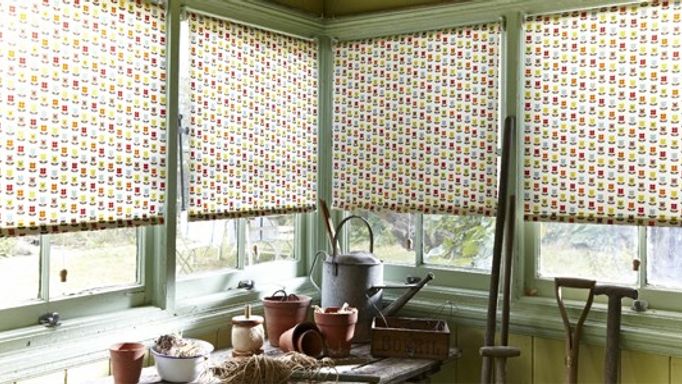 View Roller blinds
You may also be interested in...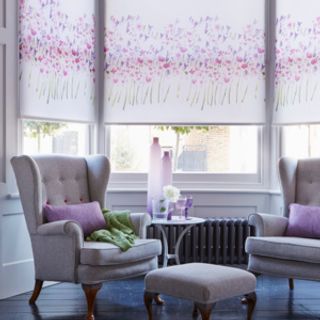 This look recognises the duality between the innovative world we live in and our desire to be close to nature.
How to channel the beauty of the outside world indoors.