Fresh spring style
Spring is in full swing and we've already been fortunate enough to enjoy a bit of sun. The weather is pretty unpredictable in this country, so we never know whether we going to spend our days frolicking outdoors, relaxing in front of the TV - or both!
If you have watched a bit of TV recently, then you may have caught a glimpse of our new ad. In it, we've showcased some fresh ideas for the coming seasons. Whatever the elements have in store, we've lots of lovely products to make the most of any natural sunlight in your home.

Stunning shutters
In the ad, our stunning shutters take centre stage. When it comes to timeless good looks, plantation shutters are hard to beat. Plus they're fantastic for controlling the amount of light that comes into your rooms.

With our shutters, you have the option to throw them open completely to let sunbeams flood into your interior. But equally, they're brilliant for 'shutting out' unwanted rays… Just as their name suggests!

Versatile Venetian blinds
These vibrant Venetian blinds from the ad also supply a brilliant balance of sunshine and privacy. Simply tilt the slats open to cast a gorgeous glow across the space, or close them to keep prying eyes out.

Refreshing Roller blinds
The ad features selected highlights from our Mid-Season Sale as well. These Lisbon Aqua Roller blinds are a brilliant example. Pastels are perfect for this time of year, but they don't have to be sugary sweet. This fabulous fabric will refresh your décor and save your pennies.

Pretty Pleated blinds
If bright colours are more your thing, there are plenty of these to choose from too. Our Moreno Rust Pleated blinds are included in our Sale. Their vivid tones are ideal for injecting a splash of colour into your scheme.

Captivating curtains
Florals are another key springtime trend. We can't get enough of them at Hillarys HQ, so naturally they make an appearance. These Aquarelle Mineral curtains from our Sale show off a captivating watercolour print.

Wonderful Wood Venetians
Finally, if you love the classic elegance of plantation shutters - but your budget doesn't quite stretch that far - Wood Venetian blinds offer a wonderful alternative. What's more, this Java Cream design is currently on Sale. In the advert, we added decorative tape to create a sleek shutter-style effect.
You might also be interested in…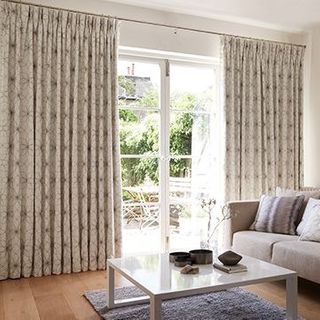 Be inspired by our new collections and browse hundreds of great looks for every room and décor.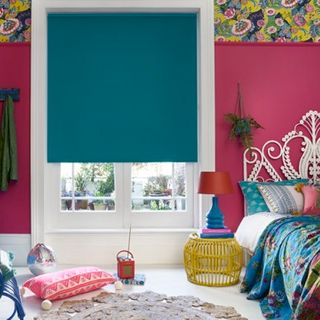 Bring the spirit of a Mediterranean summer to your interior with the sun-drenched hues and festival feel of a bustling Balearic isle. We show you how to create a full-on fiesta feel in your home.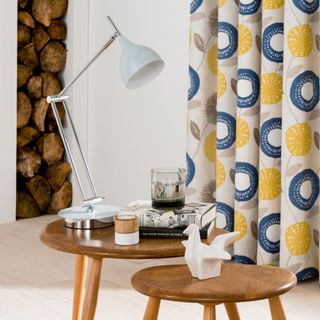 Take your home back to the swinging Sixties and Seventies with retro floral prints. Capture the essence of this free-spirited era with our huge range of blinds and curtains in exciting graphic prints and swirling flower patterns.