Here at Hillarys, we like to stay ahead of all the hottest interior styles. So naturally, we're avid readers of home interest magazines and eagerly await our subscriptions. When they're delivered, the cellophane wrappers are whipped off faster than you can say "breath-taking blinds"!
We're sharing types too though. So if you don't have the time - or budget - to read all of the titles you'd like to, each month we'll be summarising a few selected highlights from our browsing sessions.
Traditionally, the May editions provide inspiration for decorating projects over the long bank holiday weekends. Following on from the March and April issues, there were lots of stylish ideas for springtime.

Ideal Home
In their regular 'Everybody's Doing' feature, the team at Ideal Home picked out a selection of furnishings and accessories which complement the 'spring meadow' look. These included fresh flora and fauna motifs.

At Hillarys HQ, we can't get enough of fantastic floral detailing right now. If - like us - you're 'potty' about prints, we've compiled some top tips for introducing these pretty patterns to different types of rooms.

For her transformation, Nicola selected these beautiful Francesca and Hatti Raspberry designs from our new Roman blinds and curtains range.Teaming flowers with stripes results in a lovely eclectic effect.

Living Etc
It wasn't all delicate buds and pretty pastels though. In LivingEtc, 'pure and simple' palettes were promoted, with neutrals and monochrome combinations taking centre stage. Here, dark daubs add depth to a light and airy study.

Of course if you want to be a real trendsetter, you could combine both fashions by pairing floral forms with contemporary black and white tones. This mix works wonderfully at your windows - take a peek at our blog to find out more.

You may also be interested in...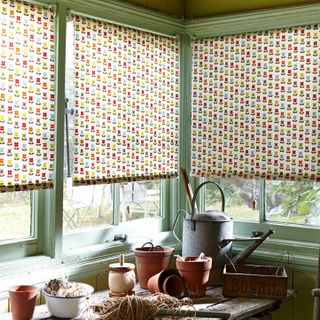 Pay homage to the colour and life of the great outdoors.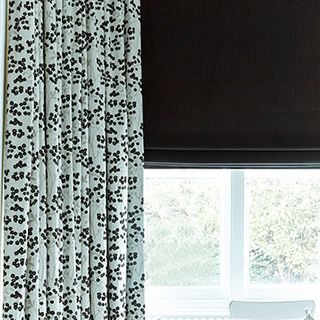 If you prefer a less vibrant colour palette, then you could consider a monochrome scheme.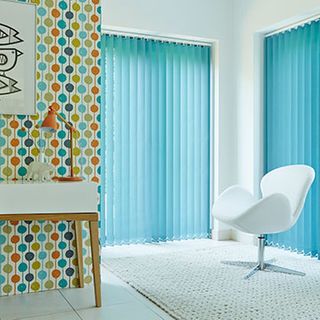 Dressing a window or a door is a great opportunity to make a statement. It's less of a commitment than getting the paintbrushes out, here are our top tips to making a statement.