Just as we rely upon the ebb and flow of the tide, you can expect the coastal trend to return to fashion time and time again. 'Nautical but nice' décor has the wow-factor all year round, but proves particularly popular over the summer months.
There are lots of ways to 'channel' seaside sophistication in your interior. You could go all-out with a theme that Long John Silver would be proud of, or introduce it subtly with accessories. Whichever option you plump for, the key is to breathe fresh life - or sea air - into your surroundings.
When it comes to timeless style, shutters are the 'shore' winners at your windows. Here are five fabulous ideas for 'wading in' to the fashion and creating a beautiful beachy vibe using window shutters. And the good news is that you can follow these tips even if your abode is completely landlocked!
Select a crisp white tone
Interior shutters have a classic appeal that will stand the test of time. This is especially true if you select a white painted shade for your seafaring scheme. Crisp whites create a calm and tranquil impression wherever they are used.
Choose a custom colour
Cool blue tones are often associated with the coast, as they bring to mind the sea and the sky. If you'd like to add a 'splash' of vibrancy to your room, our custom colour service is just the ticket. With this, you can match your wooden shutters to virtually any hue.
Create a gorgeous galley
Seasoned seafarers will know that the ship's galley is a very important place. Just like your kitchen at home, it's a hive of activity. Our Henley collection is ideal for spaces like these, as the clever water-resistant shutters have been designed to withstand humid conditions. 
Pick a pretty porthole
As a rule of thumb, your typical house or flat doesn't have portholes, but some do boast feature windows. If you're blessed with these, our shaped shutters are a wonderful choice to make the most of them. This is because they can be made to fit a variety of different window shapes and sizes.
Accessorise, accessorise, accessorise
Finally, don't forget to accessorise. Once you've found your favourite interior shutters, you can have fun adding a few finishing touches. See shells by the seashore… And by your sofa! Here, we completed our living room with weathered driftwood and jaunty striped cushions.
You may also be interested in...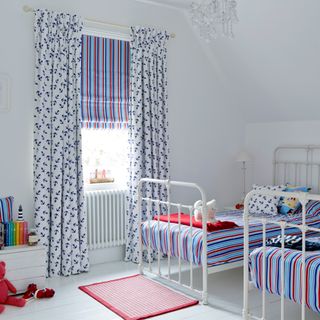 This article takes an in-depth look at the Nautical trend.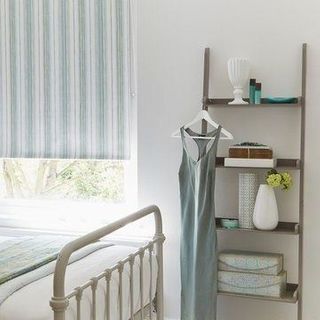 If you'd like to introduce stripes to your home, here are our favourite ways to 'learn your lines'.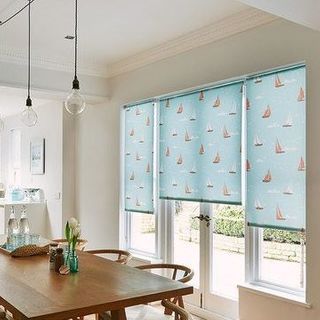 Coastal kitsch meets submariner style as the nautical trend goes below deck to find its inspiration.