A group of bloggers rolled up their sleeves and got crafty at our latest Crafternoon event, in July 2015.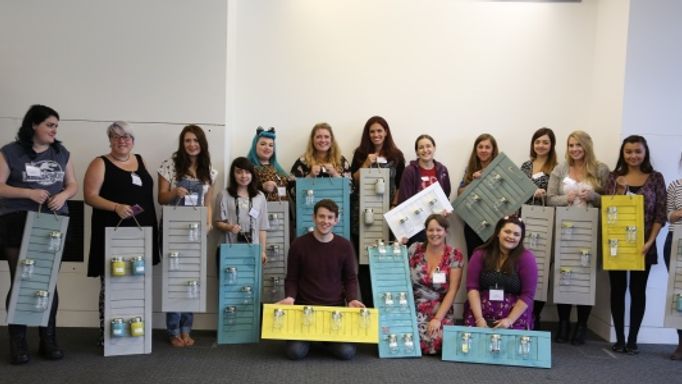 Upcycling is the word on everybody's lips at the moment, and the bloggers were keen to get in on the action. With the help of Becky Clarke, DIY extraordinaire, our group got busy repurposing shutters into stylish Kilner jar storage units.
Becky began by showing a couple of examples, joking she felt like a presenter on Blue Peter. She initially envisaged the shutters as an outdoor project, but as she got stuck in realised they'd make great indoor storage too.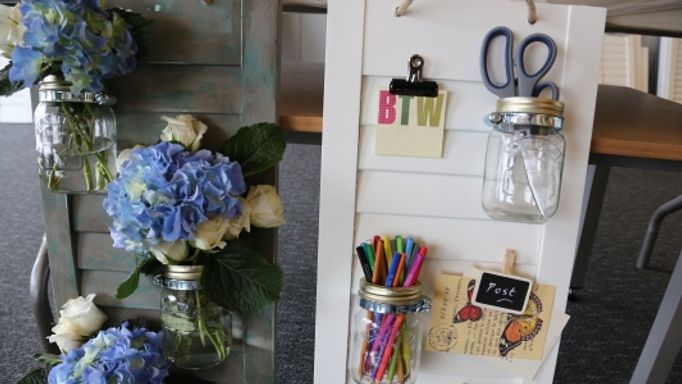 Becky's demonstration earned her a round of applause.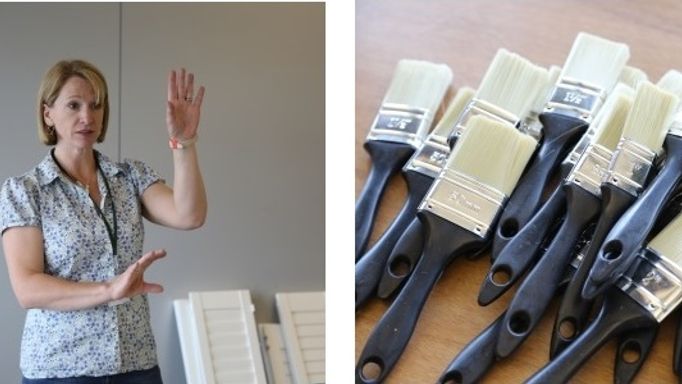 The paintbrushes ready for the project.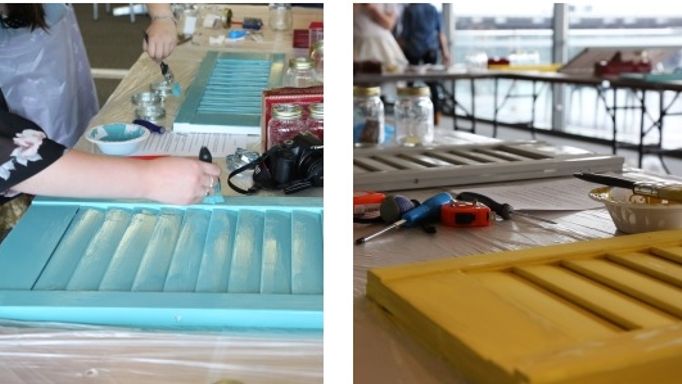 It was important to get into all the crevices.
The choice of colours made for vibrant results.
Each of the bloggers was keen to put their own stamp on the project. Some opted to keep their shutter cream, while some chose to use six Kilner jars instead of three.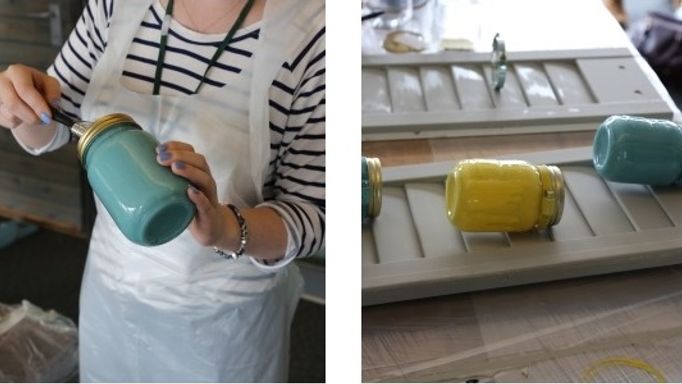 This blogger painted the inside of her jars.
Rotating the shutter 90° made for a funky display.
After the shutters were painted and the Kilner jars attached, the final stage was to thread the jute through the top. Becky lent a hand with the drilling of two holes in each shutter for the jute to thread through, and the bloggers put the finishing touch on their creations. There were some very proud faces, and everyone left feeling very inspired!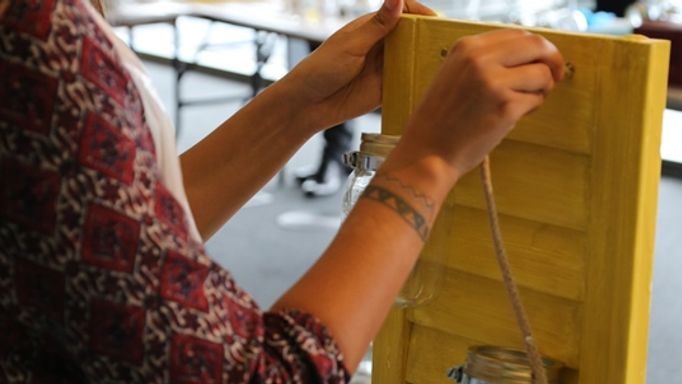 Kat, from dreamingofacraftroom.co.uk, said: "I loved seeing the variations everyone came up with using the same materials."
And Luchia, from luchiacooks.com, said: "It's truly amazing how many things you can upcycle a shutter into – I'm already planning my next!"
You may also be interested in...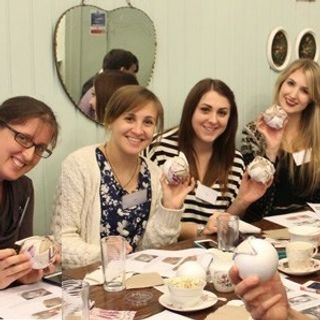 Using fabrics from our blinds collection, 30 bloggers set about crafting Christmas decorations.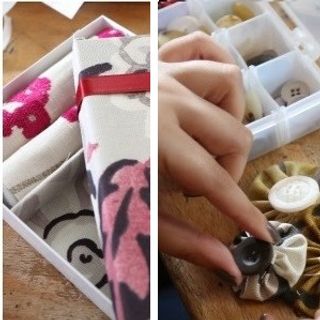 Taking 'Jewel: The Edit' on the road, we help four groups of bloggers to get crafty with the sophisticated fabrics.