We gave experienced interior stylist Joanna Thornhill the keys to our Pinterest account last month, and asked her to share her take on the tropical trend in the Hillarys Pinterest Challenge. Find out what inspired Joanna's pins.
Over the course of July, Joanna pinned over 100 inspiring tropical images on our Pinterest board.
Joanna's board is a colourful array of lush greenery and pops of feel-good oranges and blues, and of course the odd pineapple and flamingo.
"Lush foliage, whether real or depicted in fabric, furniture or artwork, breathes life into any space," said Joanna.
"It looks great against a fresh white background, yet also works wonderfully against darker walls. It also fits in with retro pieces, which is perfect as the 1970s in general is proving a big interiors trend right now."

Joanna really does practise what she preaches – her own home is peppered with a vast collection of house plants. She said: "I've got quite a few cacti, succulents and ferns, and well as a few spider plants. They are all reasonably difficult to kill, which is good for me!"
While she was busy pinning, Joanna came across a few favourites. She loved how this homeowner had embraced the trend wholeheartedly; pairing a green backdrop with foliage-inspired soft furnishings to create a gorgeous, warm space.

Joanna puts house plants' rise in popularity down to the housing crisis of recent years. As people find themselves in smaller houses with no real garden spaces, she believes this trend allows them to bring a touch of the tropics to their home in an affordable way.
"As twenty-somethings discover tropical style for the first time, the older generation is enjoying rediscovering the retro looks from their past," said Joanna.
Take a look at the colourful images on Joanna's Pinterest board here.
Joanna Thornhill is a freelance stylist, writer and author, specialising in interiors, lifestyle and craft. Visit her website to find out more.
Follow Hillarys - blinds, curtains & shutters's board Home Interior Trend: Tropical (with a Twist) on Pinterest.
You may also interested in...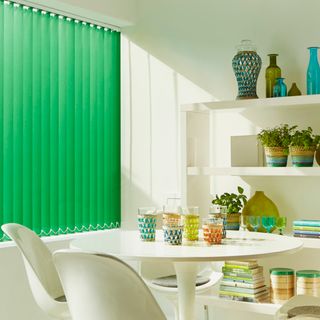 Let us help you embrace bold hues, patterns, and natural materials to transform your home into a tropical oasis.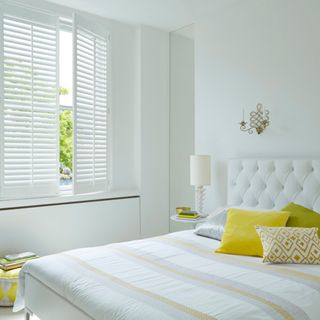 Let us help you embrace bold hues, patterns, and natural materials to transform your home into a tropical oasis.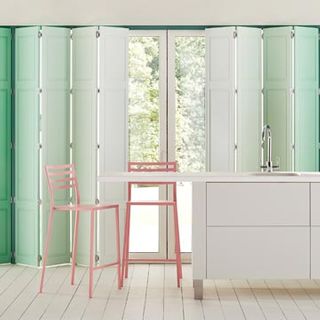 We talk you through the key features of this trend and show you how you can get just the right amount of bright in your energised décor.