White is one of the most classic and sought after interior looks. It's discreet and it doesn't demand attention from the eye. It's neither distracting nor offensive, it's calming and inviting and at the same time it's stylishly powerful.
We all know that white can be a challenging every day colour to live with, especially when children, pets and red wine are taken into consideration. Nevertheless, white is a great way to enrich your home. Here are our top tips on how to live with the all-white look.
If sticky hand prints and muddy paws are cause for concern, consider wipeable surfaces such as leather or washable fabrics. Our fauxwood Henley shutters are a great option; they're waterproof, which makes them a great option for bathrooms and kitchens. They're incredibly hard wearing too, so ideal for busy family homes.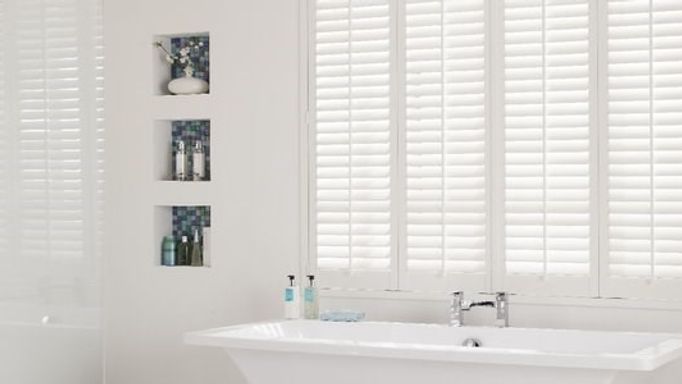 View Shutters
If you want an easy-clean option, choose blinds that can be wiped clean.Venetian blinds that can be kept spotless with a quick wipe, making them not only stylish but practical too.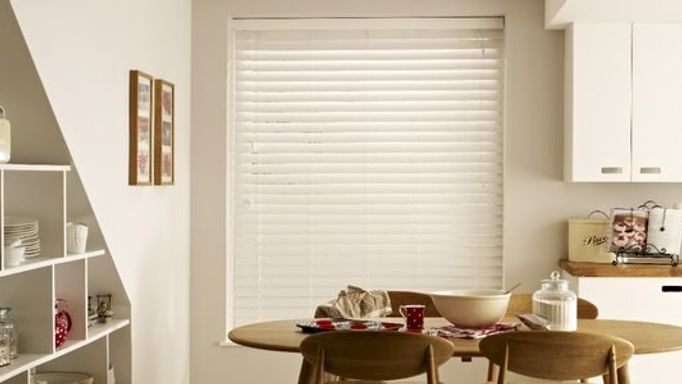 View Venetian blinds
Using a combination of cushions and throws in rich soft fabric will make a room cosy and inviting. Choose washable fabrics to keep your room looking clean and fresh.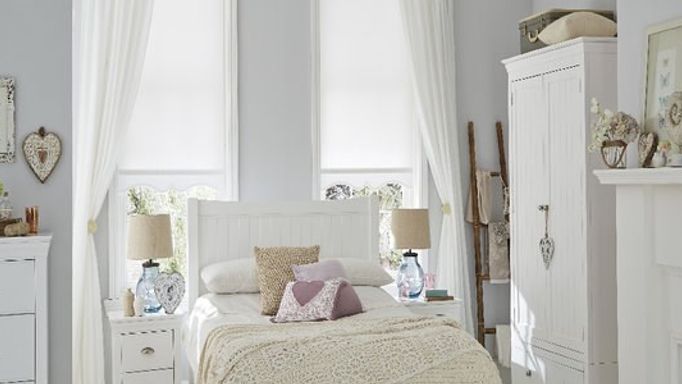 View Roller blind
If you've opted for an all-white kitchen, your pristine cabinets may become tinged with yellow from sun damage. Try using a Vertical blind to protect your cabinets and filter light.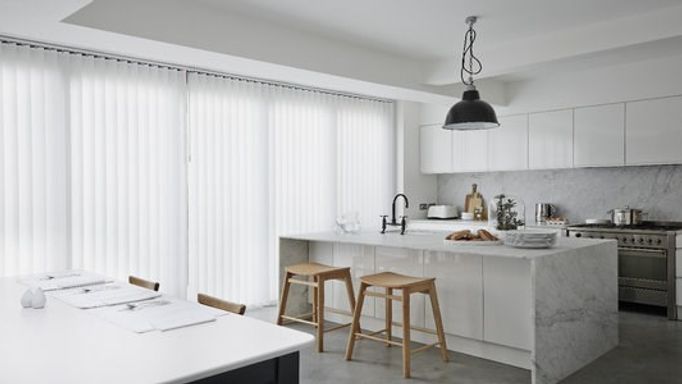 View Vertical blinds
You may also interested in...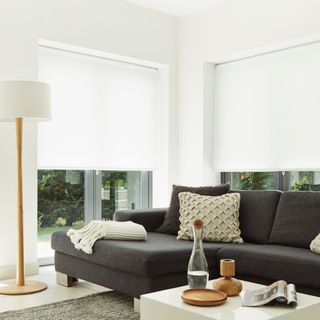 Here we share six key ways to craft a stylish white-on-white home.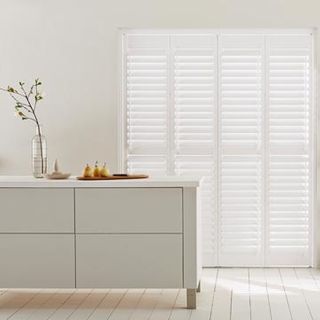 How white window dressings can be the hero of your interior scheme.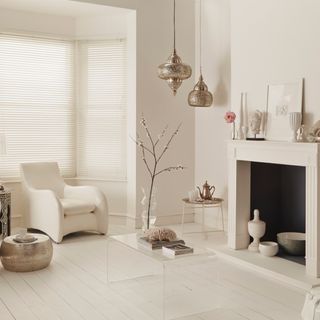 Here we show you how to use a range of shapes, tones and textures to add depth and interest to an all-white room.