Earlier in the month, we were excited to launch our sumptuous range, Jewel: The Edit, which brings together a stunning selection of Roman blinds and curtains from our existing collection.
Now, we're taking Jewel: The Edit on the road, and helping four groups of bloggers to get crafty with the sophisticated fabrics. They'll choose between four sumptuous shades: Sapphire, Amber, Jade and Ruby, all designed to add a glimmer of something special.
The latest in the Hillarys Crafternoon series, we'll be getting stuck in and making stylish jewellery boxes as well as fun textile accessories. And with events from Brighton to Newcastle, we'll be clocking up the miles too!
Hillarys Crafternoon kicks off in Brighton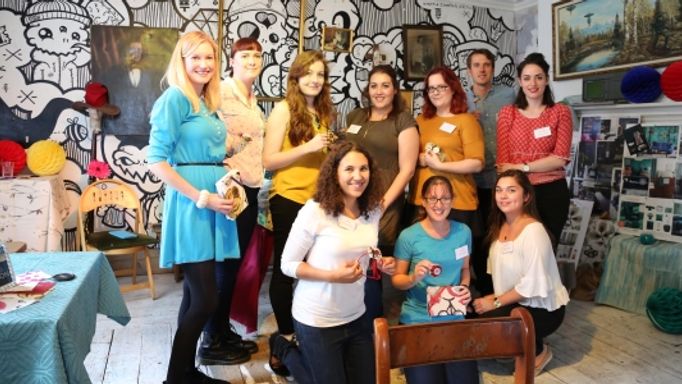 Taking place at the quirky venue of Marwood Coffee Shop, our first event in Brighton was a resounding success.
There was plenty of arty inspiration scattered round, and enough proper coffee to fuel everyone. The bloggers used Hillarys fabrics, along with a whole host of pretty embellishments from buttons to ribbon, to create fabric covered jewellery boxes and Suffolk puff accessories.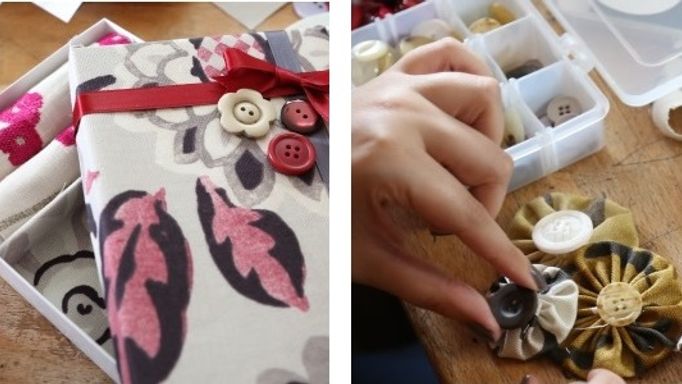 Fabric jewellery boxes were carefully embellished. 
Putting the finishing touch on this crafter's brooch.
Manchester shows us how it's done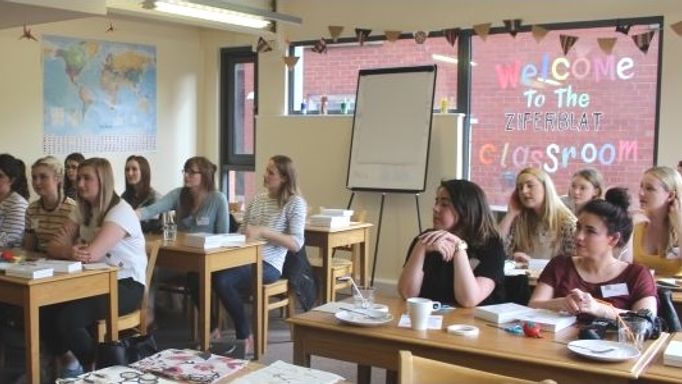 Our second Hillarys Crafternoon took place in the trendy Northern Quarter of Manchester, at an innovative venue called Ziferblat. Our bloggers took a seat in a classroom-themed space, and after a quick demonstration, the creative juices started flowing!
And our crafty bloggers didn't disappoint, creating an abundance of stylish designs with the stunning Jewel fabrics. One blogger even coordinated her Suffolk puff with her bag.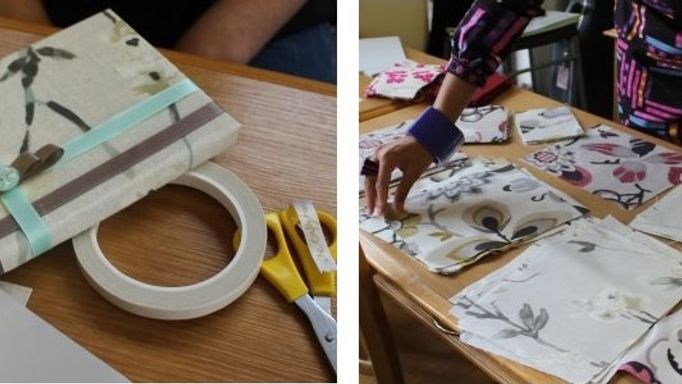 Choosing a fabric from the gorgeous selection was hard.
Aqua and grey ribbon finishes this blogger's neat creation.
Leeds gets stuck in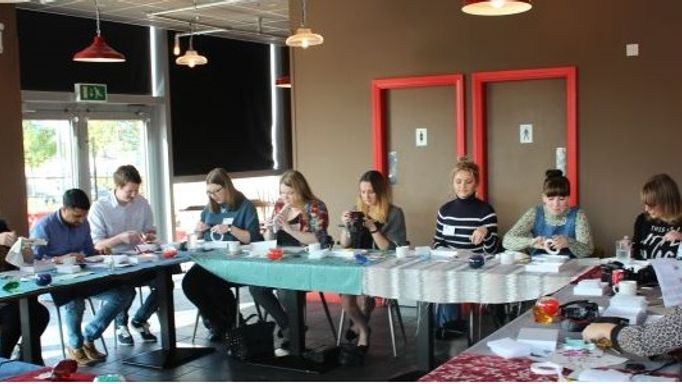 Next on the itinerary was Leeds. It was a fun-filled event located by the picturesque river, at the aptly named The Riverside.
Jana from The Crafty Hen did a fantastic job demonstrating, and inspiring our bloggers to get stuck in. There was some clever embellishment on the jewellery boxes and stylish Suffolk puffs.

A cluster of buttons finishes off this jewellery box perfectly.
Attention to detail was key.
Our Crafternoon events go off with a bang in London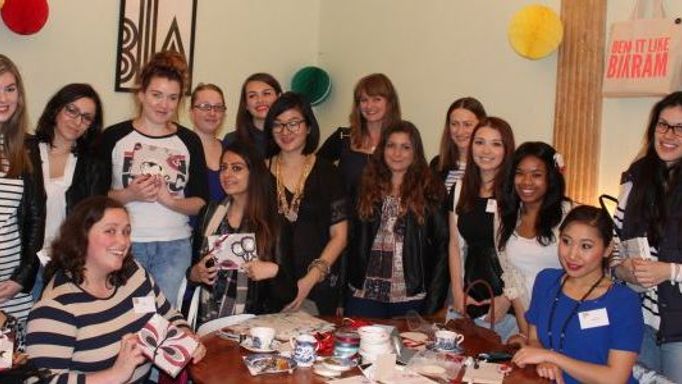 The wonderfully kitsch café and former Victoria Bath House, Drink, Shop & Do was home to our final Jewel Crafternoon in London.
Bloggers were welcomed into the Dome Room, where they tucked into some of their famous cakes to fuel them for an afternoon of crafting.
Following a demonstration from the lovely ladies at Crafty Hen, the bloggers soon got to work – for the final time on our Crafternoon tour… And what a fantastic event it was!

The quirky surroundings provided lots of inspiration
You may also be interested in...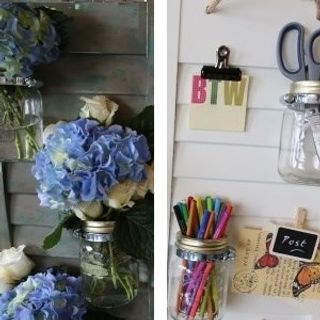 Here, we follow a group of bloggers as they roll up their sleeves and get crafty.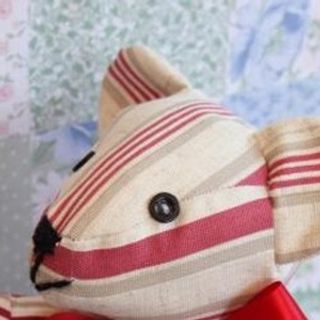 The social votes are in and the judges have reached a decision.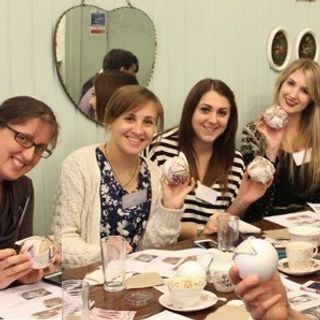 Using fabrics from our blinds collection, 30 bloggers set about crafting Christmas decorations.