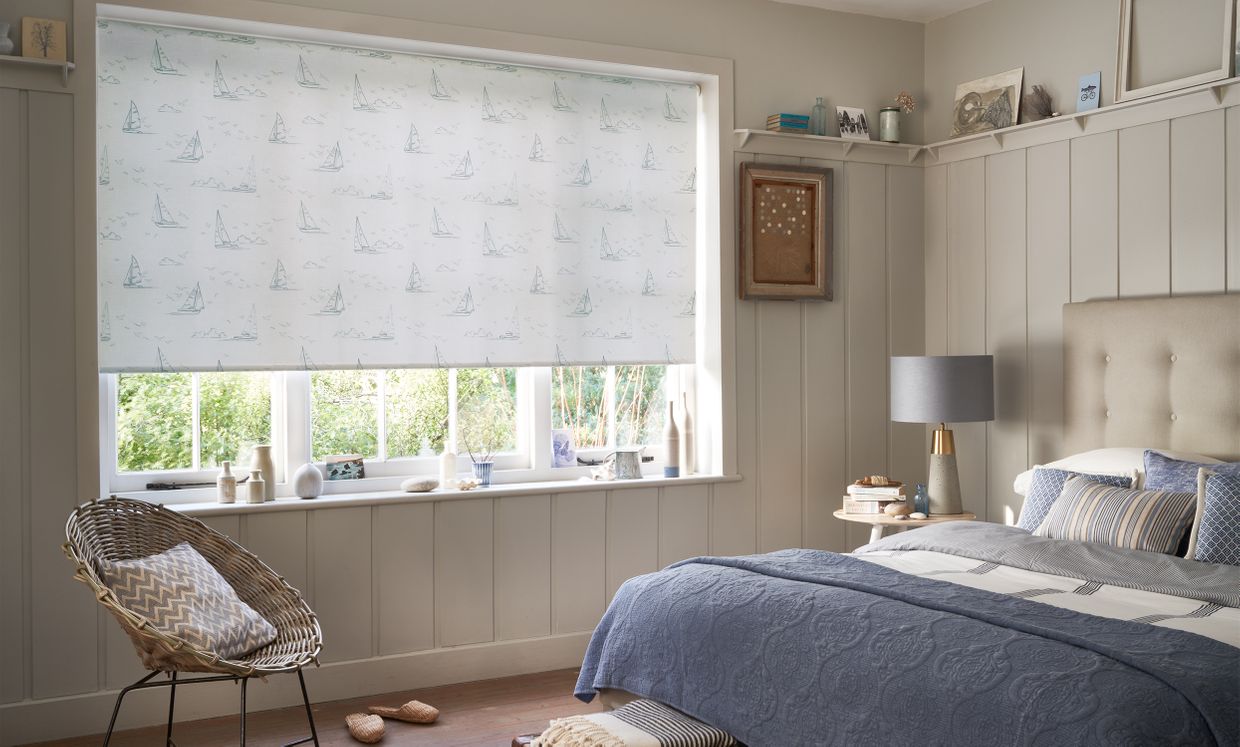 Beautiful borders and shapely bottoms in our new Roller blinds range
New is always exciting. That's why we're pleased to introduce our new Roller blinds collection. It's bursting with ideas to help transform your windows and doors, and in this series of articles we'll take a closer look at some of the ways you can use them in your home.
There's a lot to love in our new range, including just how customisable our made-to-measure blinds are. From eyelets to poles to shaped hems, it's easy to show a little bit of your personality at the window. We've even stylish border prints for those who want to add a bit of bravado to the bottom of their blind!
Eyelets are a lovely addition to a Roller blind. Available in four shades: gold, brushed silver, chrome and copper, they're a great way to embellish the bottom of your blind. Here, we've combined chrome eyelets with our Angelica White fabric for a light and airy feel, and positioned them at the same height in the bay for a neat finish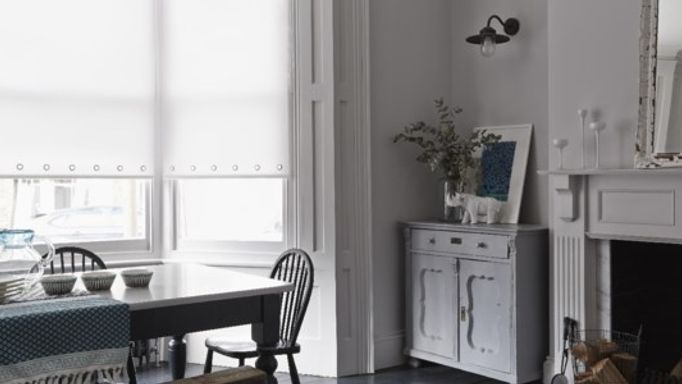 View Roller blinds
Of course, we all long for a shapely bottom. And it's surprisingly easy to get one… We've chosen a wavy hem to match our Betsy Cream fabric, along with an embroidered braid. Accessorising your fabric like this is a great way to stop neutrals from feeling boring – the result is a blind that is anything but bog-standard.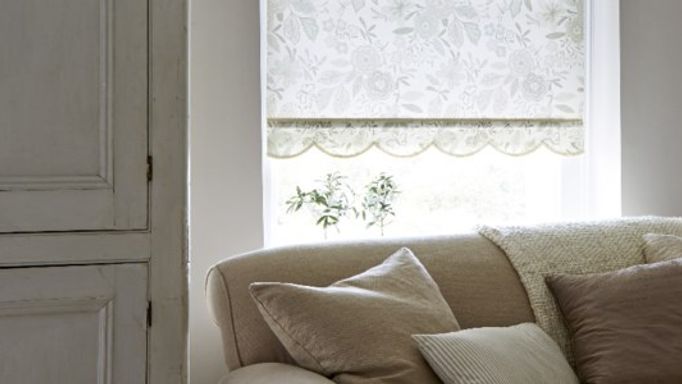 View Roller blind
If you long to live in a castle but don't quite have the budget, try a turreted hem instead. Our Ravenna Black blinds fabric benefits from a beautiful braid, stylishly shaped hem, and is finished off perfectly with a gloss chrome pole and cone detailing.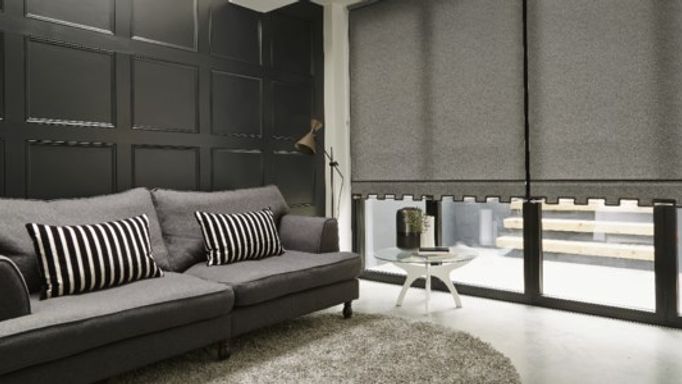 View Roller blinds
Alternatively, opting for a border print will inject some excitement to your window dressings. This Freeda Violet purple blinds fabric features a watercolour, floral design to add a feminine feel to any home. Combine with purple accessories to carry on the look.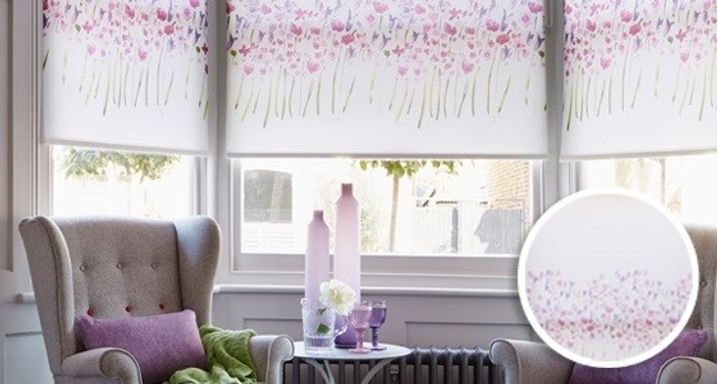 View Roller blind
An exciting addition to our range, this Meadow Way Poppy fabric has a special place in our hearts. Back in 1983, company founder Tony Hillary designed this blind, and 32 years later, the look is back in fashion. We've brought it back to life and up to date with a soft, subtle colour palette.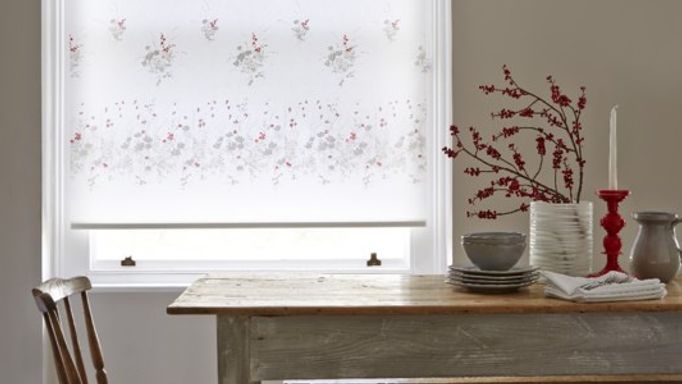 View Roller blinds
They'll also add a touch of fun to a children's room. We added eyelets to our Ravenna Aqua Roller blind for a twist on a plain blind. The light shade creates a lovely glow at the window, but if your little one wakes up with the birds, layer curtains with a blackout lining over the top to help keep them snoozing a little longer.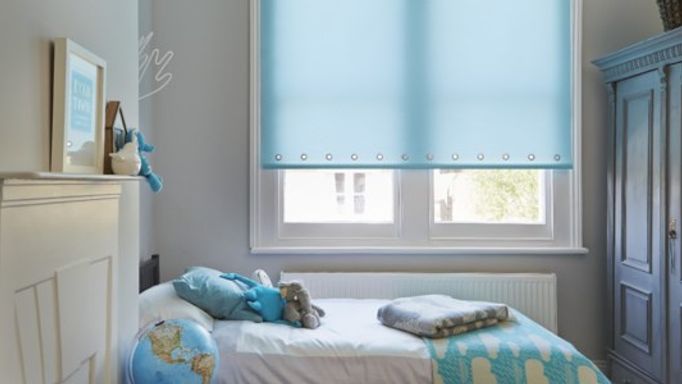 View Roller blind