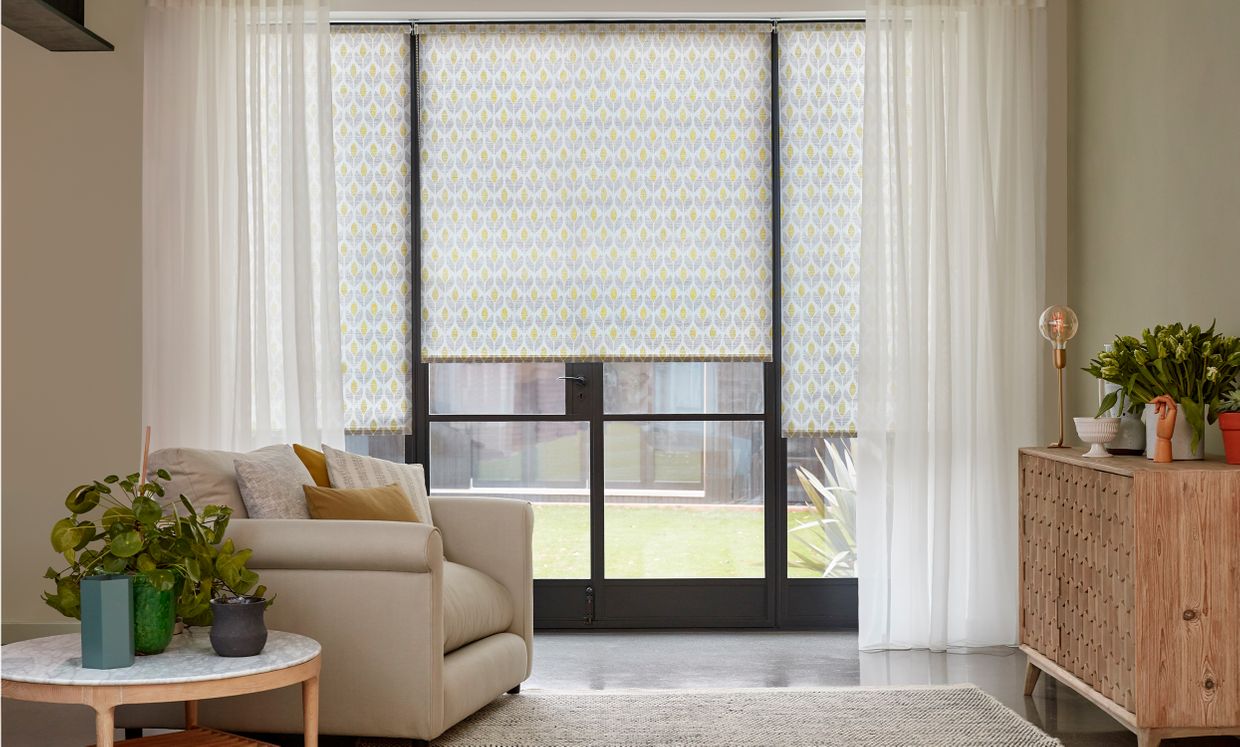 How to dress windows with roller blinds
Our Roller blinds collection is bursting with ideas to help transform your windows and doors, and in this series of articles, we'll take a closer look at some of the ways you can use them in your home.
Kitchen windows
Things can get pretty steamy in kitchens and bathrooms, so it's important to pick a window dressing that is hardwearing and moisture-resistant. Our new Iowa Frost fabric blue blinds are made from PVC and feature a stylish printed texture for added interest. The clever material means it's wipe-clean, so any little spills or cooking smells are no problem making them ideal for kitchen blinds.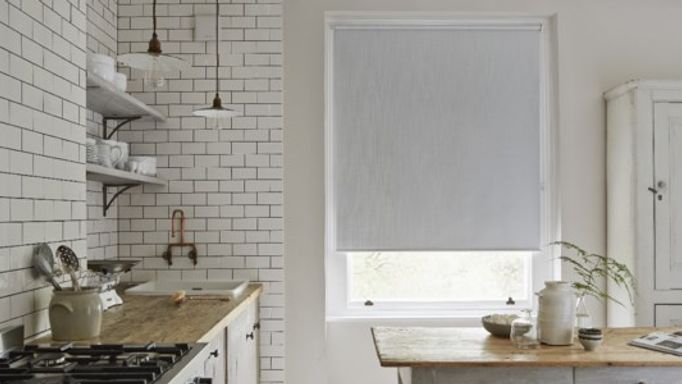 View Roller blinds
Bay windows
Dressing bay windows can seem daunting if you don't know how. Here in our dining room, we've followed the curve of the bay with five separate Roller blinds. This requires very precise measuring and careful fitting and our Joya Aqua fabric is lovely and light, and really makes a feature of the bay.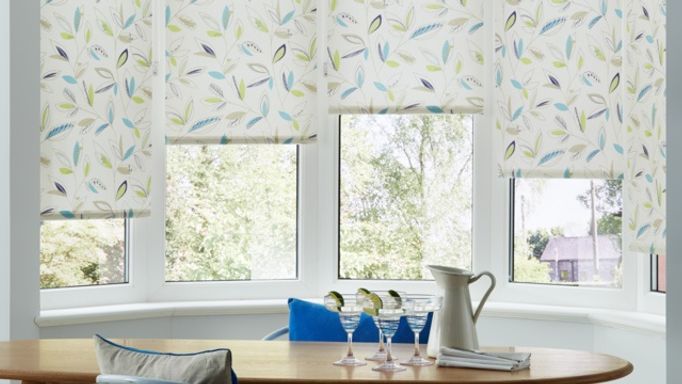 However, when it comes to living with such large expanses, privacy can be a problem, so it's worth thinking about a practical solution. Our Perfect Fit blinds are fantastic for the job. They simply clip into your uPVC window frames and become an integral part of the door.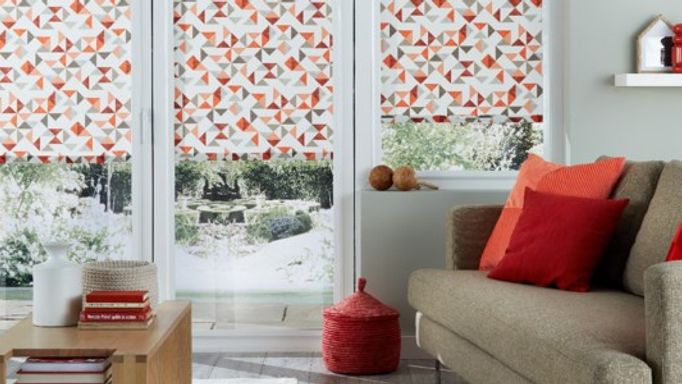 View Perfect Fit blinds
This makes them perfect for overlooked properties – you can even let the airflow in, while still having your blinds down. And in the colder months, they'll help to bring a cosy feel to your home.
If you have aluminium bi-fold doors rather than uPVC, Roller blinds are still a really fantastic choice. They roll up neatly, allowing you to enjoy the views of your outside space when you want, but also provide privacy and light control. Our Corsica Cobalt fabric will make a real statement too.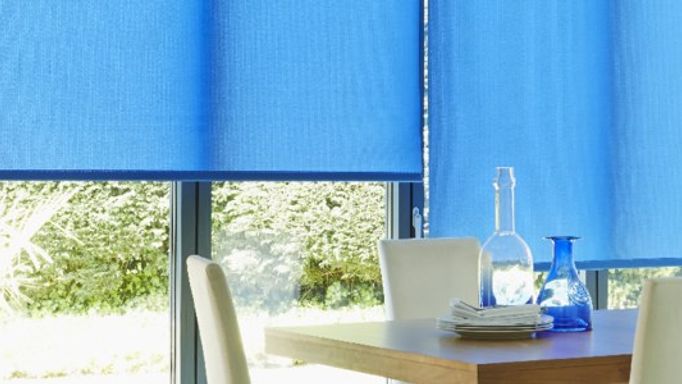 View Roller blinds
Patio doors
It's not just bi-fold doors that Roller blinds are perfect for. If you're looking for a little privacy at your patio doors, then a statement Roller blind is simply perfect. Our Ravenna Amethyst fabric features a warm lilac shade for a sugary sweet look.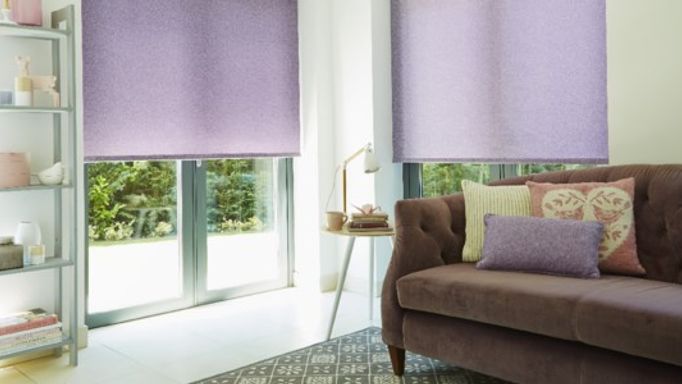 View Roller blinds
Wide windows
Wide windows are beautiful and let lots of lovely light stream in. But sometimes, you need to shut that same light out. The layering of our Pure White Roller blinds at this wide window creates a lovely contemporary feel, as well as providing a practical solution for such an expanse of glass. We wouldn't mind waking up to such a gorgeous view! Read our in-depth guide on how to dress wide windows with George Clarke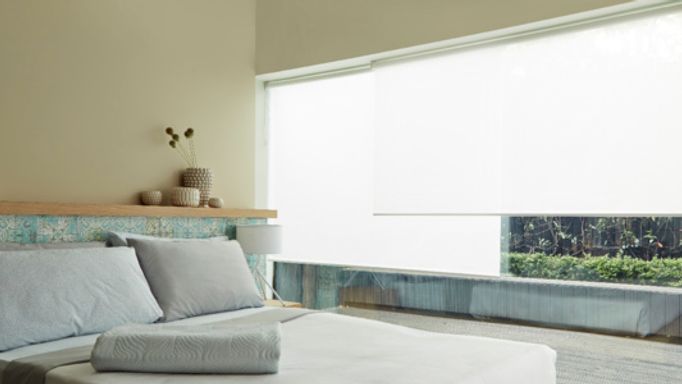 View Roller blinds
You might also be interested in…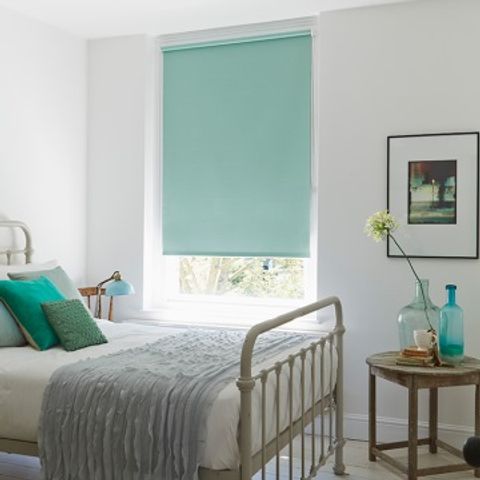 Our Roller blind collection is bursting with ideas to help transform your windows and doors.
From cute designs for nurseries, to grown-up fabrics perfect for the discerning teenager.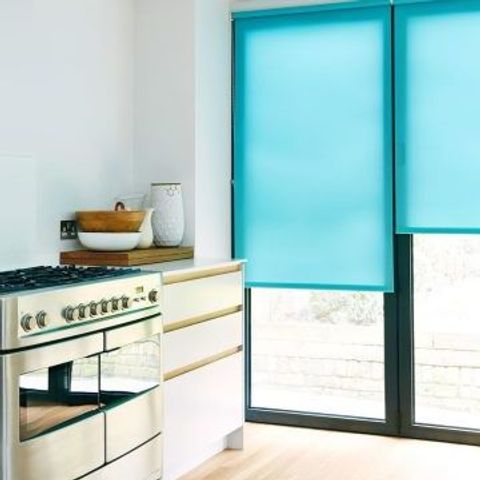 Read our 'How to…'guide and get expert advice on cleaning your Roller blind.