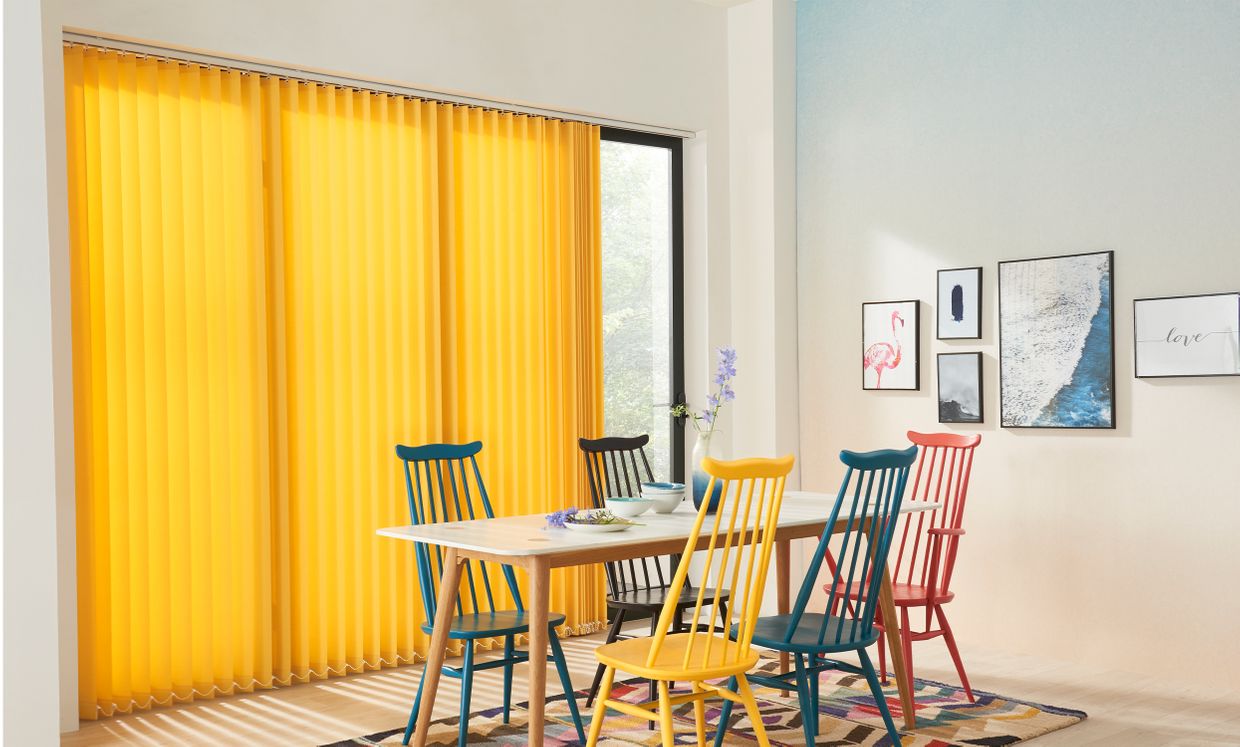 Find your favourite
in our new Vertical blinds collection
Our new Vertical blinds range is here, full of fresh fabrics that will help you see the sleek blinds in a brand new light. From practical rooms like bathrooms and kitchens, to living spaces and beyond, this series of articles offers a whole host of inspiration to help you use the blinds in your home.
Putting together a new collection is always exciting. With lots of gorgeous new designs, shades and practical solutions on offer in the range, bringing these features to life with photographs is an important way to show our customers how they can use Verticals in their home.
We asked Vertical blinds product manager, Hannah Johnson, to give us an insight into planning a shoot.
"Vertical blinds are such a versatile product. They're immensely practical, but also look stunning in a variety of settings from traditional to contemporary, and we really wanted that to come across in the pictures." says Hannah.
"With the rise in popularity of stylish features like bi-fold and French doors, wide windows, and alternative materials such as aluminium windows, we looked for a variety of locations that would reflect this beautifully."
The photographs help our customers understand that dressing a door needn't be a problem – there are lots of different ways to do it. Here, our Cordova Grey fabric is used to dress each door separately, allowing complete control over light and privacy levels pinpointed to individual panes of glass. The result is a perfect solution for a bedroom or living space.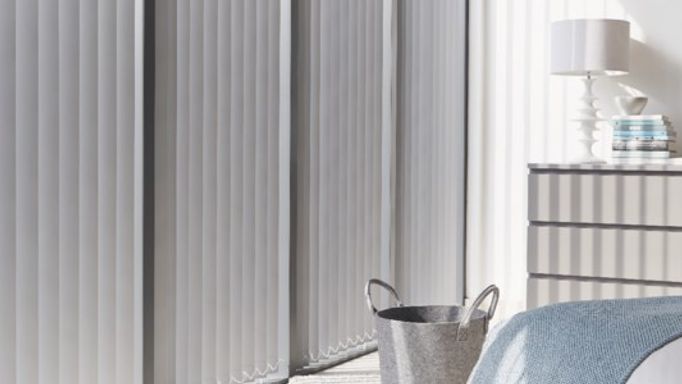 View Vertical blinds
Fantastic solutions for large windows
Large windows are another common problem we hear about. But Vertical blinds provide the perfect solution. With Vertical blinds available up to five metres wide and four metres high, they're fantastic for when panoramic views during the day call for a touch of privacy at night. Here, our Pattie Black vertical living room blind provides the perfect backdrop for a dramatic living space.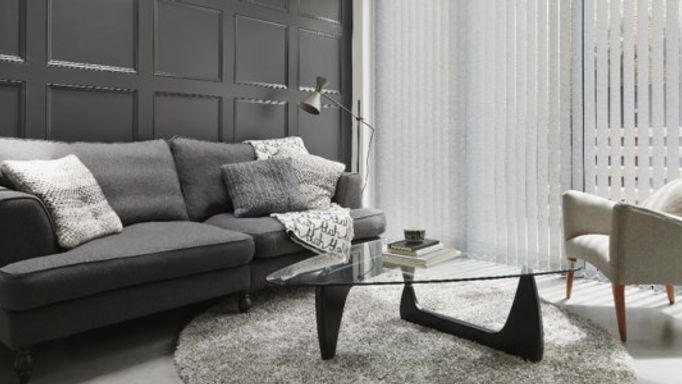 View Vertical blinds
Designs to complement all types of interior styles
"Because Vertical blinds are so versatile, they work fantastically with a variety of trends," explains Hannah. "The photographs draw upon this. For example, Our Alma Ivory blind looks at stylishly home with Moroccan inspired tiles and breath-takingly modern bathroom suite."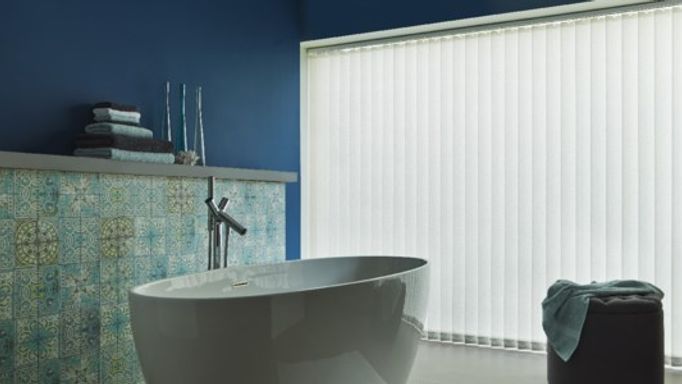 View Vertical blinds
A coordinated effect with matching designs
For those who are looking for a truly coordinated look in their home, the Fiji range is simply perfect. The Vertical louvres match shades in our Roller blinds collection, making them perfect for rooms with a mixture of different windows and doors. Combining the blind types together creates a sleek effect.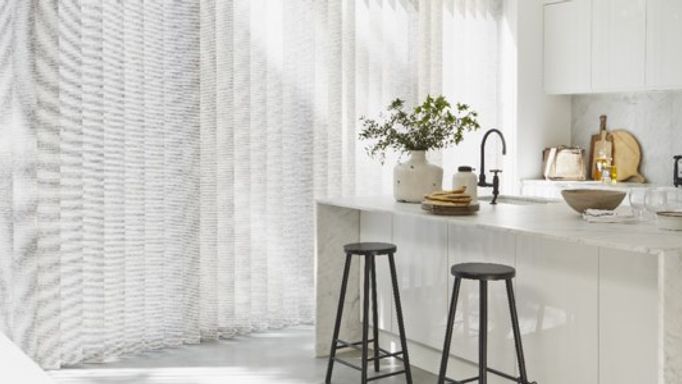 View Vertical blinds
"Finally, we've plenty of options for those who'd like to make a statement," says Hannah. "It's not always about creating a subtle backdrop - and we're sure you'll agree, our Corsica Cobalt blue blind is perfect for turning heads!"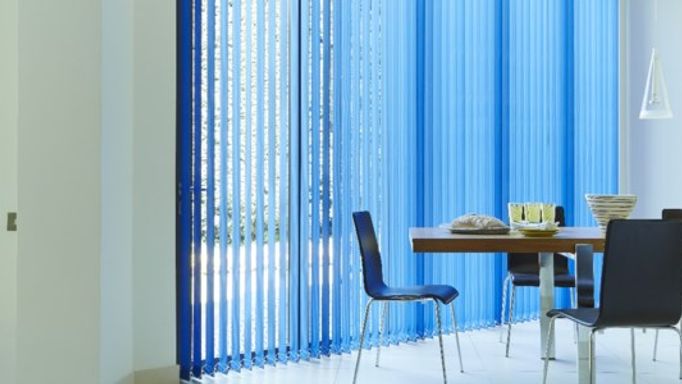 View Vertical blinds