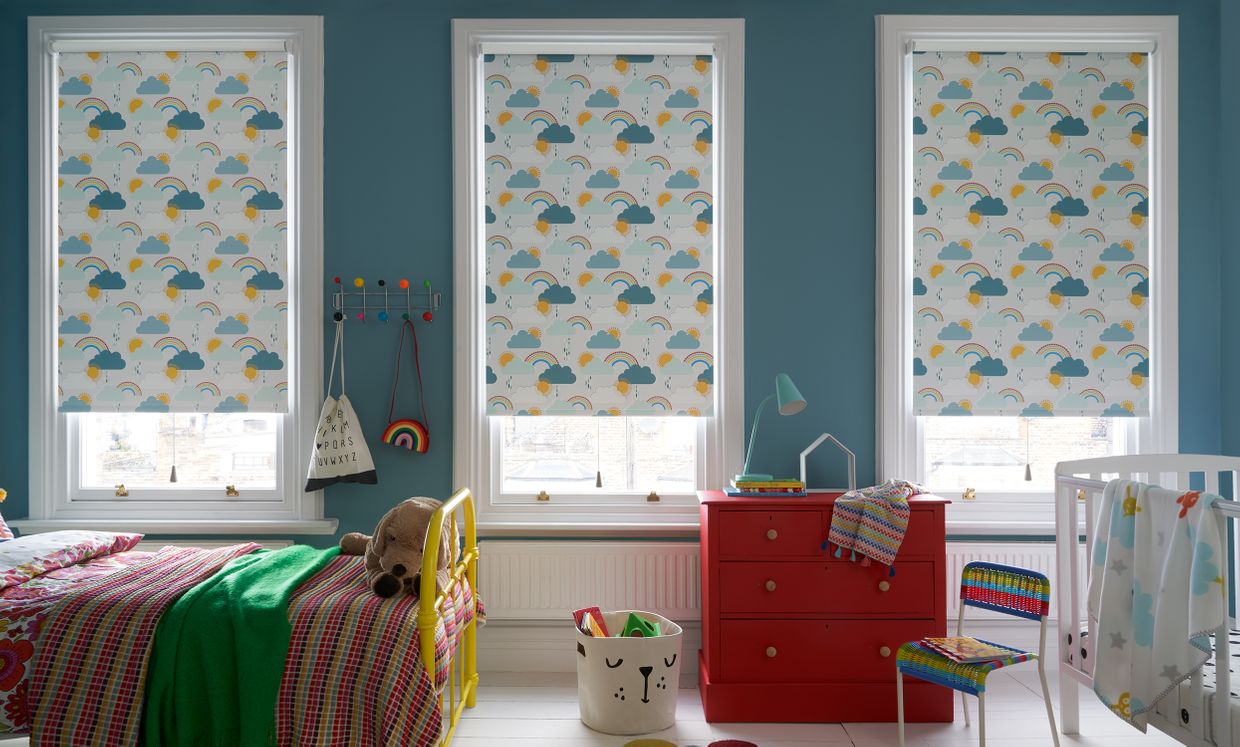 Beautiful new children's Roller blind designs
New is always exciting
New is always exciting. That's why we're pleased to introduce our new Roller blinds collection. It's bursting with ideas to help transform your windows and doors, and in this series of articles, we'll take a closer look at some of the ways you can use them in your home.
Bedrooms are important for our children – they provide their own space to look after and spend time in, so getting the look right is important. And we know they'll find exactly what they're after in our brand new children's blinds range. From cute designs for nurseries to grown-up fabrics perfect for the 'pink-is-so-uncool' phase, we've plenty to love.
Woodland wonders
If you go down to the woods today, you're sure of a… delightful design to put at your child's window? Our Woodland Pink fabric features foxes, rabbits, hedgehogs and other furry friends to help captivate your child's imagination.

Out-of-this-world designs
For the budding astronaut in your life, you can't go far wrong with our To The Moon Bright Green bedroom blind. The rocket and spaceship designs feature little Martians – perfect for making a child's bedroom feel out of this world!
Stars in their eyes
A good night's sleep is vital for a child's development, and for your own sanity! That's why all of the designs in our children's Roller blinds range are blackout fabrics. And it's easy to see why little ones will love our Twinkle Stars Beige fabric. The pretty fabric finishes off our nursery but would look gorgeous in a child's bedroom for years to come.

View Roller blinds
Tweety cute
If the rest of your home is carefully considered, you don't want a riot of colour to interrupt the flow. Our Dickie Bird grey blinds fabric is supremely stylish and features adorable birds in the yellow and grey to add a touch of fun as well as a contemporary feel to a bedroom. We've combined it here with yellow accents for a coordinated effect.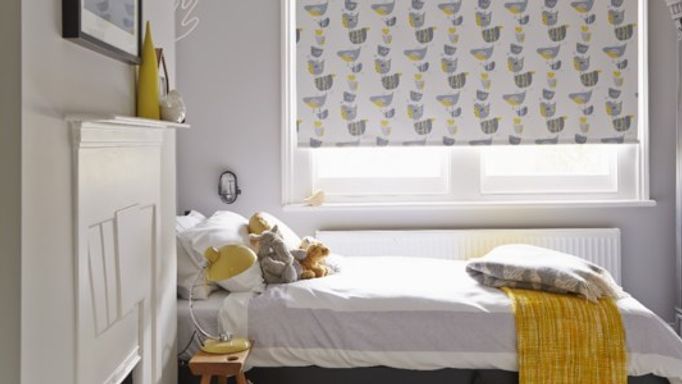 View Roller blinds
Modern monochrome
We've just the thing for the discerning teenager too. As well as the pick of the more grown-up designs in our range, a plain Roller blind with a blackout fabric is a fantastic option. Here, we've combined our Burma Jet Roller blind from our black blind range with a statement piece of wall art and monochrome bedding – perfect for those transitional teenage years.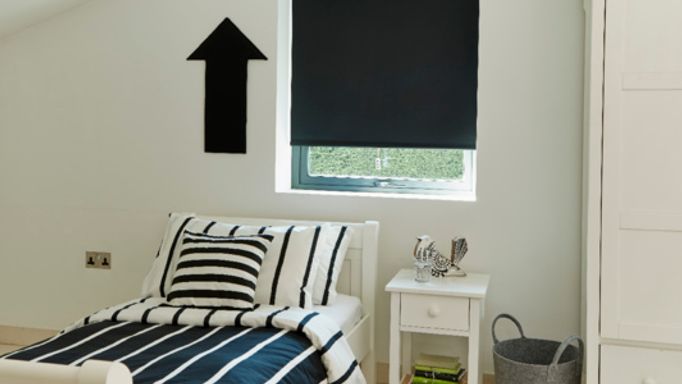 View Roller blinds
We hope you have found this guide on children's roller blind designs helpful. See our other guides on 'Expert Advice and tips for blackout blinds' for more top tips.