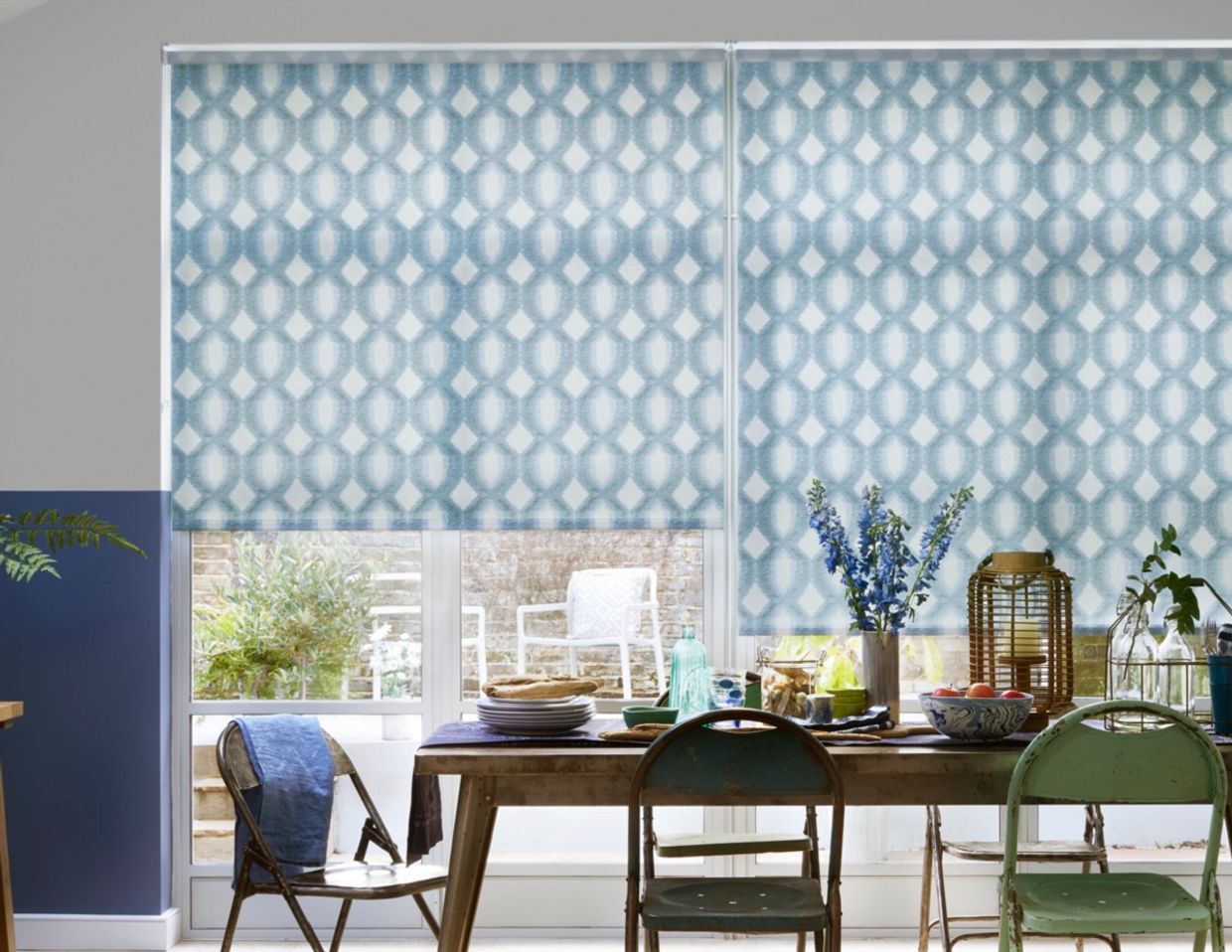 Take a closer look at our new Roller blinds range
New is always exciting
New is always exciting. That's why we're pleased to introduce our new Roller blinds collection. It's bursting with ideas to help transform your windows and doors.
Roller blinds are stylish and practical, and already the go-to product for kitchen and bathroom windows. Now our stylish new range proves that they're a fantastic choice for the rest of the home too.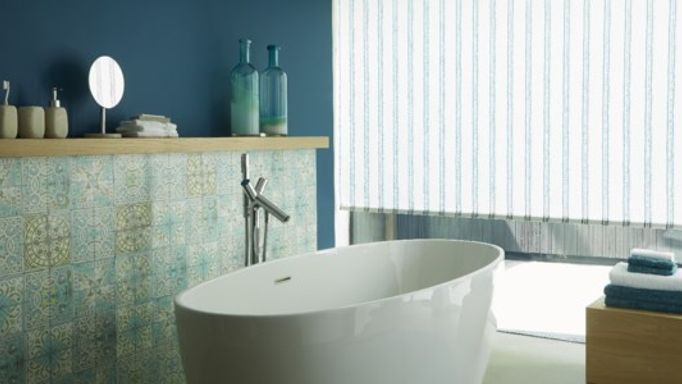 The range brings together beautiful designs and functional solutions, to create a collection suitable for every home, space and taste.
We caught up with product manager, Hannah Johnson, who gave us an introduction to the new range, and the shiny new photos that come with it.
"The Roller blinds range is so vast and varied, it's a feat photographing a good variety of everything," says Hannah.
"From different shaped hems to valances, new sheer options and of course hundreds of stunning designs, we're always keen to get a flavour of everything in our images. There's a really strong styling mixture."
The range pulls together up-to-the-minute trends, as well as timeless classics. Hannah loves the clean lines of our Sherbourne Lemon fabric. She's delighted with the way industrial and rustic elements have been fused with on-trend copper accents in this stylish image.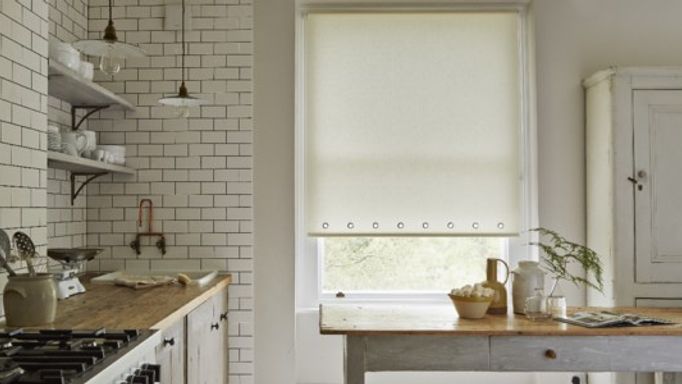 View Roller blinds
The new range also draws upon Scandinavian style. This yellow Roller blind fabric, Ravenna Zest demonstrates how to inject a flash of colour into a Scandi chic room, while the simple, homely furnishings finish the look off.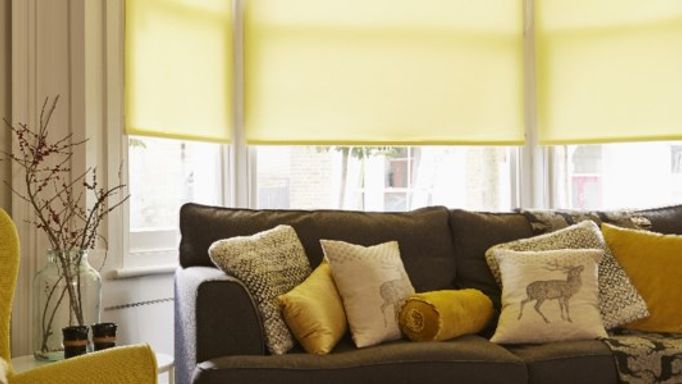 Hannah and the team looked for a variety of different locations to shoot at, working with the homeowners' own styles to create a believable and stunning set of photographs. One of the locations was a cosy home featuring tactile furnishings and interesting accessories.
This photo of our Lopez Malt Roller blinds was taken in this cosy home and shows just how versatile the new range is. Neutral fabrics such as this one work just as well in a relaxed living room as they do in a sleek, modern kitchen.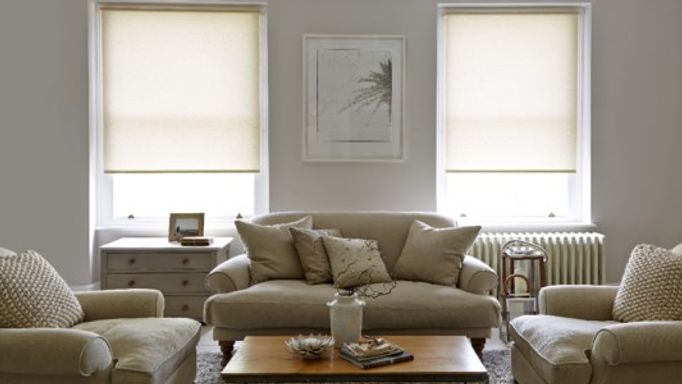 View Roller blinds
"We were also keen to show how some of our cleverest designs work too," says Hannah. "Our Perfect Fit blinds clip into uPVC window frames, making them a fantastic choice for conservatories, patio doors and small windows. Our Betsy Mustard fabric is practical and pretty.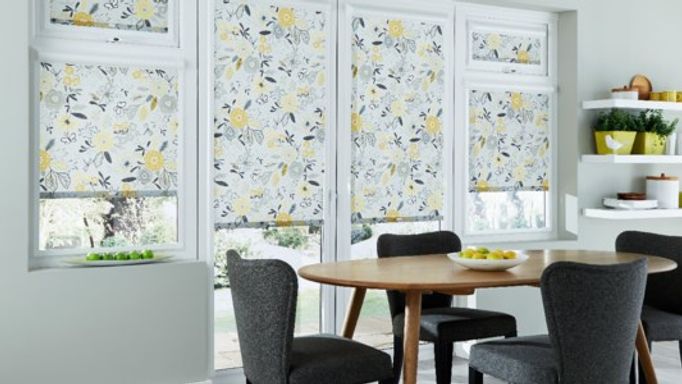 View Perfect Fit blinds
"It's always really satisfying to thumb through a new range we've worked on for so long, full of lots of lovely fabrics!"
You might also be interested in…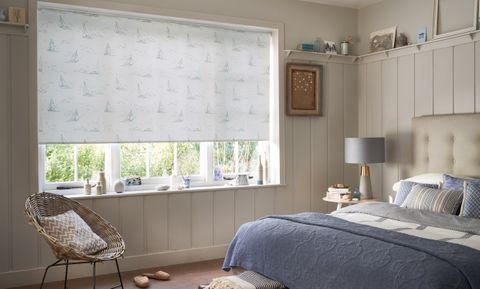 From eyelets to poles to shaped hems.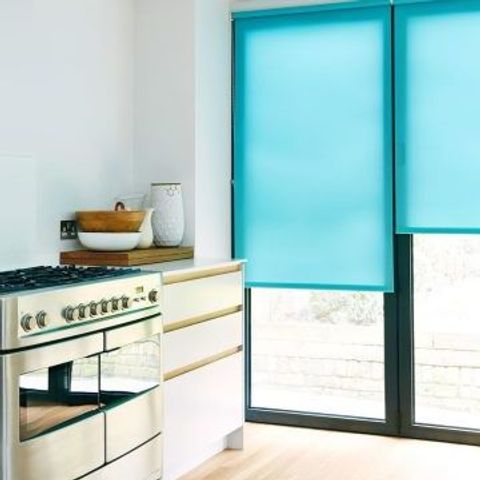 Read our 'How to…'guide and get expert advice on cleaning your Roller blind.
From cute designs for nurseries, to grown-up fabrics perfect for the discerning teenager.