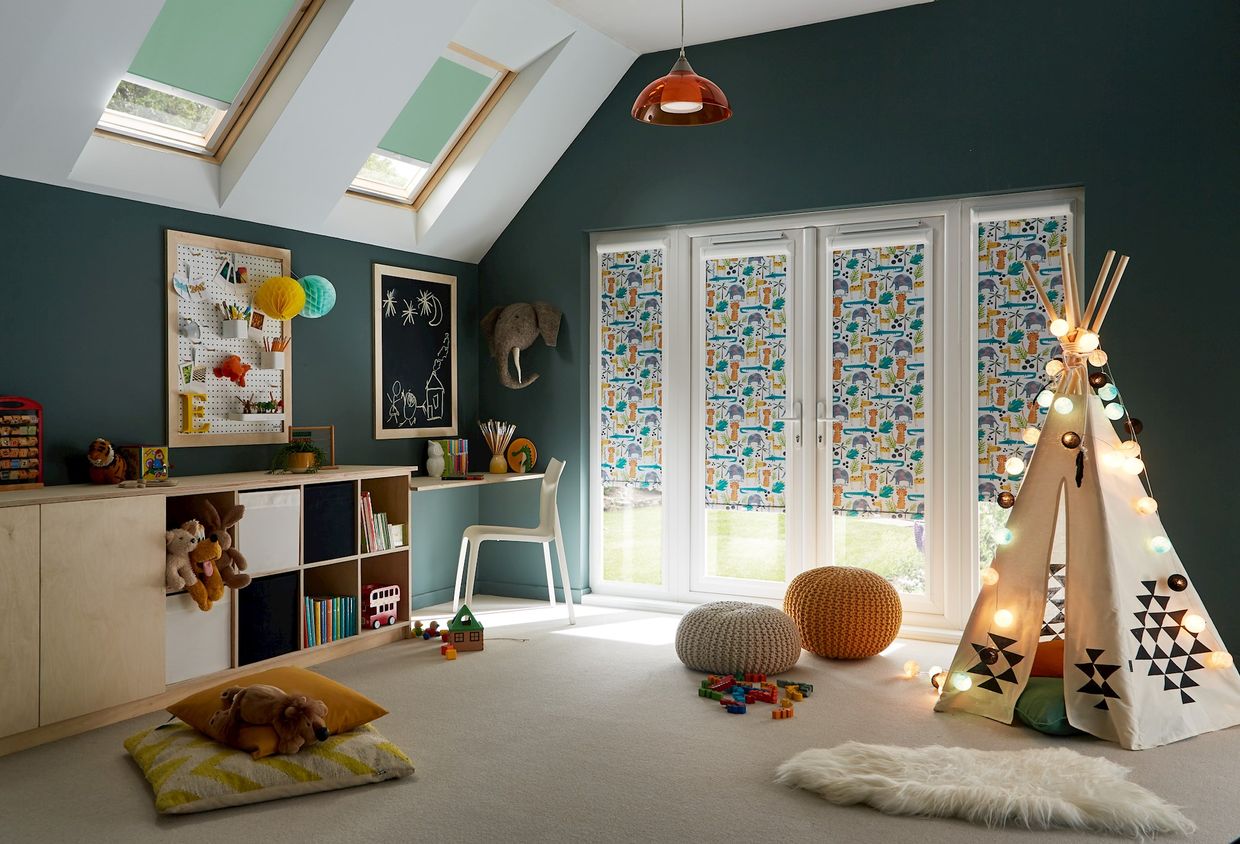 A few more sleeps…
Blind ideas for excited kids
Browse our blackout blinds for childrens' bedrooms. Choose Roller or Roman blinds in a range of fun designs, and all available in practical blackout fabrics.
Santa is on his way! And excited children everywhere are desperately trying to get to sleep so that Santa can deliver their presents. Help them drift off to the land of nod this Christmas Eve with one of these fabulous blackout fabrics from our childrens blinds range.  
Roller blinds in blackout fabric
Roller blinds look sleek and neat at the window and are a perfect choice for kids' rooms. For optimal performance choose a Perfect Fit frame. This clicks into place between the beading and glass of uPVC windows, so your made-to-measure blackout blind sits snugly in the frame. The cordless blind is operated by a tab for ease of use and safety.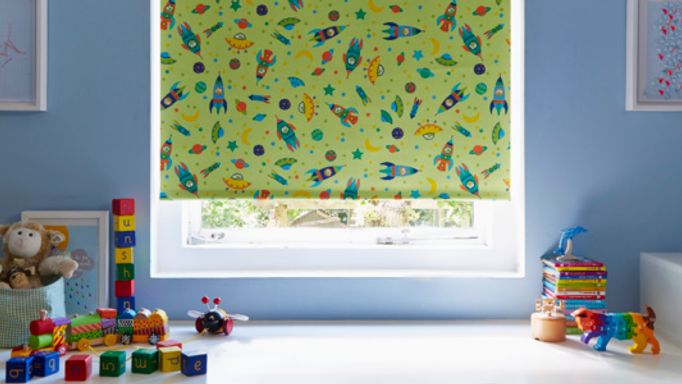 View Roller blinds
Calming colours
When it comes to creating a restful space, The Sleep Council recommends using muted or pastel colours in preference to bright, primary colours, which can actually be quite stimulating. The soft neutral tones of our Twinkle Stars blackout fabric Roller blind is a perfect choice for a nursery.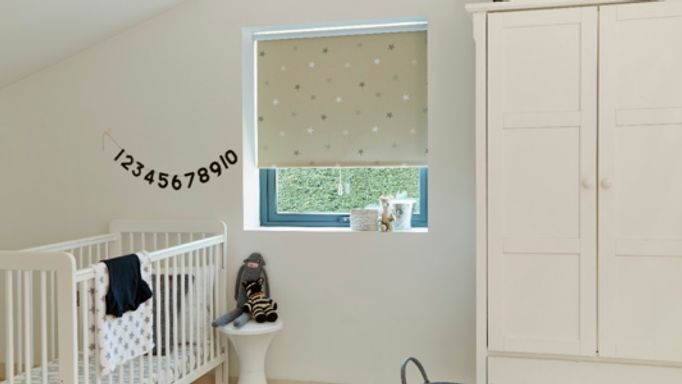 View Roller blinds
Roman blinds with blackout linings
For a softer look, choose a Roman blind with a blackout lining. All our Roman blinds meet stringent EU safety regulations, with safety devices fitted as standard to keep control cords and chains out of reach of little hands. This gorgeous Bunting Chintz design captures the trend for all things shabby chic and is great for a young girl's bedroom.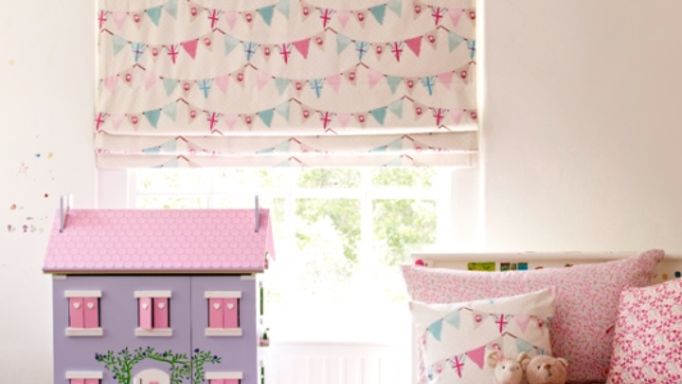 View Roman blinds
Skylight blinds in blackout fabrics
If you've converted your loft into a kids' room then you may also want to consider blackout options for your skylight windows. Choose a matching design for your window and your Skylight for a stylish, coordinated look. These charming Animal Orange blackout fabric Roller blinds give this room a bright, fresh feel. Our specialist Velux Roller blinds are also available in blackout fabrics.

View Velux blinds
Safe and sound
Whichever blackout fabric you choose for your child's bedroom, our expert advisors are on-hand to talk you through all of the options and to provide guidance on keeping your child safe. And our fitters will take care of installing the appropriate safety devices on your chosen blind during your fitting appointment.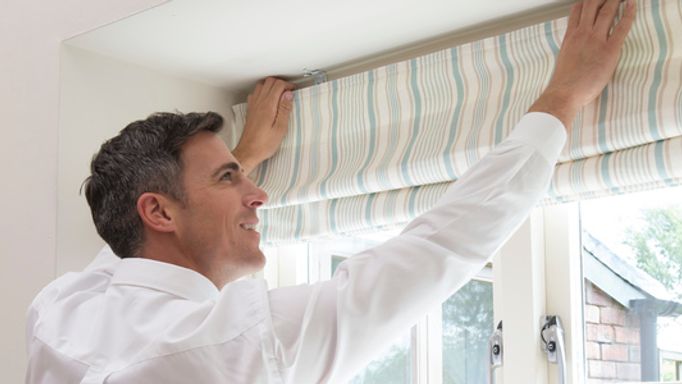 View Roman blinds
You might also be interested in…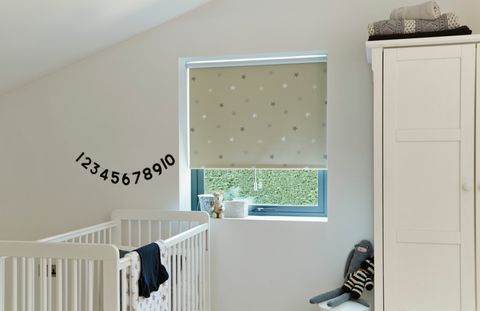 Taking safety seriously, we share with you our advice on ensuring the blinds in your home are safe.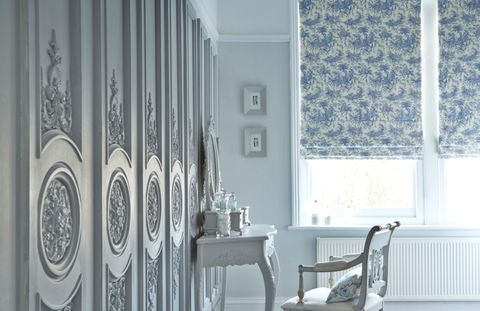 Creating the right environment for a good night's rest is really beneficial.