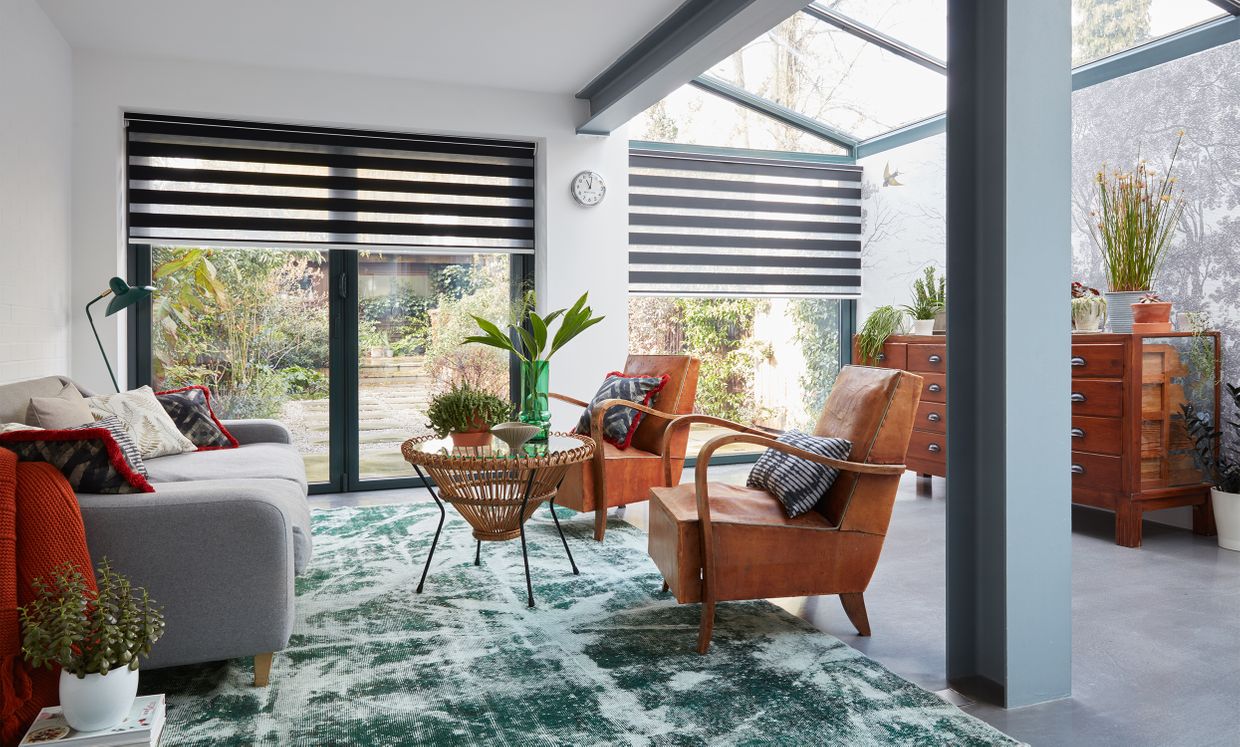 How to dress your patio doors with beautiful blinds
We talk you through the options
For open plan living at its best, patio doors are a great addition to your home. They create a seamless transition between your interior and the outdoors and can instantly transform a small, dark room into a bright and airy space. 
PLEATED BLINDS FOR PATIO DOORS
While it's lovely to look at your garden during the day, you want to feel safe and cosy at night time, so choose blinds that make your room feel snug. Pleated blinds have a textured finish and come in a range of colours and designs to suit any décor. During the day, they give your room a warm, rosy glow, and in the evening envelop the space like a warm blanket.
THERMASHADE
™

 BLINDS FOR PATIO DOORS

If your room is particularly chilly in the colder months, then our clever ThermashadeTM blinds offer the perfect solution. These blinds have an innovative honeycomb cell which actively traps heat, improving the insulation properties of your patio door and keeping your room nice and toasty when the temperature drops.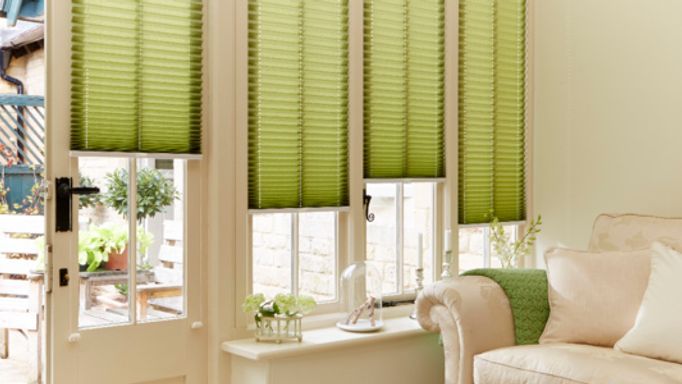 Find out more about thermal blinds
ROMAN BLINDS FOR PATIO DOORS
Roman blinds, with their soft folds and fabrics, are perfect for lounge and dining room patio doors. Choose from a wide range of designs and textures to complement your interior décor. Layer with curtains and add a thermal lining to keep your living space feeling warm and welcoming.
VENETIAN BLINDS FOR PATIO DOORS
For a versatile window covering, choose Venetian blinds. With so many colours and finishes to choose from, a Venetian blind can turn a humble patio door into a shimmering focal point. Venetian blinds are available in a range of slat widths appropriate to varying sizes of window and glass door. They can also be fitted into a Perfect Fit frame for a sleek, contemporary finish.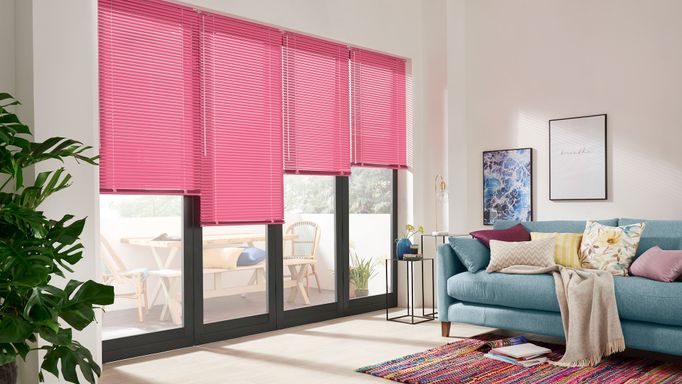 See our range of Venetian blinds
VERTICAL BLINDS FOR PATIO DOORS
Vertical blinds are a really practical choice for patio doors. They help you to control the temperature and maintain privacy, especially if your room is overlooked. They are ideal for kitchens and areas of heavy usage, as they are really easy to clean and come in a range of performance fabrics, including waterproof, wipeable, dim-out and light-reflective options.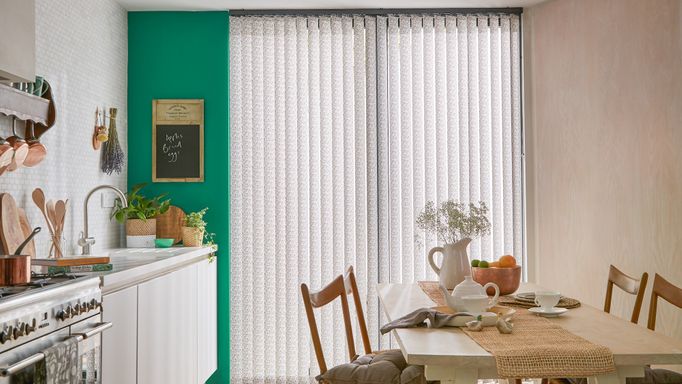 See our Vertical blind collection
ROLLER BLINDS FOR PATIO DOORS
For a sleek and stylish finish, Roller blinds are both practical and hardwearing. Available in a range of performance fabrics, including wipeable, flame-retardant, moisture-resistant and Teflon coated, Roller blinds are a good choice for kitchen patio doors. We also have a sheer range of Roller blind fabrics too, which are a delicate and pretty alternative to net curtains.
You might also be interested in…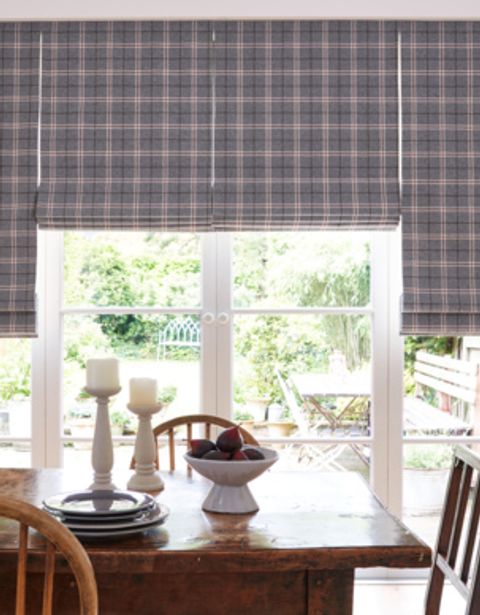 Choose a window dressing that best suits the style and function of your French doors.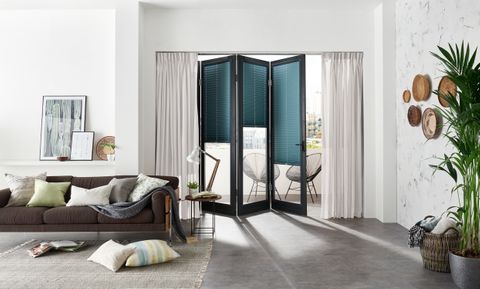 We've developed a range of gorgeous blinds to tackle temperamental UK temperatures.