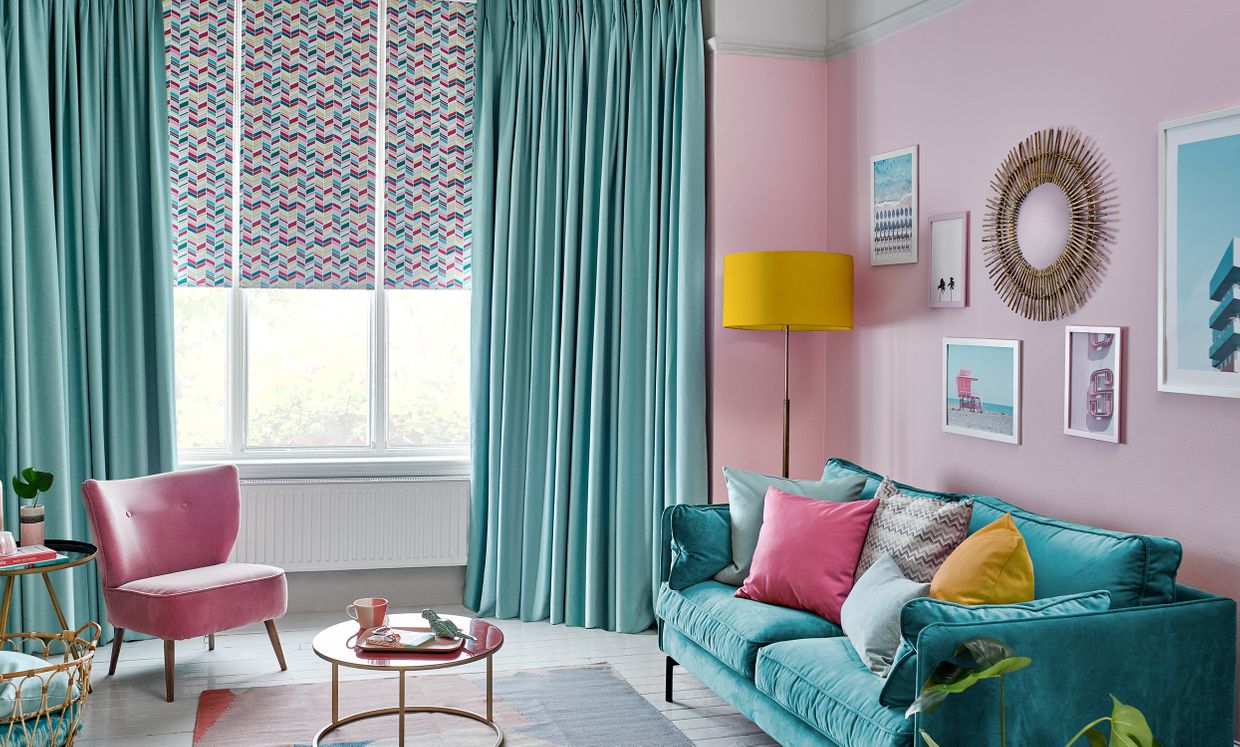 How to dress a window
with blinds and curtains
STANDARD WINDOWS
Most windows conform to a standard rectangular shape. If you are choosing a blind for your window, you need to consider whether you want the blind to sit within or outside the window recess. Fit within the recess for a neat, tailored finish, and be careful to ensure that, once fitted the blind doesn't interfere with the opening mechanism of the window.
If the top of your window recess is not perfectly level, you may want to fit outside of the recess instead. However, this option doesn't give you quite the same made-to-measure finish. Our expert advisors can tell you which fitting is most suitable for your particular window during your in-home appointment.
Another option is to go for a Perfect Fit frame. This fits snugly between the glazing and beading of uPVC windows to become an integral part of your window. That means it doesn't interfere with the opening mechanism and there are no cords to operate the blind. Hillarys Roller, Pleated and metal Venetian blinds are available in PerfectFit frames. 
BAY AND BOW WINDOWS
If you live in a period property, you may be lucky enough to have a bay or bow window. These add real character to a home, but can be difficult to find dressings for. With a bay window, you need to choose a dressing that will sit neatly all the way around the curve. Inside the recess, curtains fitted to a curved track are a good option, and floor length curtains fitted on a pole outside the recess are also effective.
But if your window is overlooked, you may want a more permanent window covering, in which case you should consider blinds or shutters. Roman, Roller and Venetian blinds look most effective when fitted to individual windows within the bay, whereas Vertical blinds can be fitted to a single curved track, following the shape of your window and enhancing this stylish feature in your home.  
Shutters also give you lots of flexibility. Cafe style shutters are fitted only to the bottom sections of your windows, allowing light to flood in the top sections, yet giving you privacy from prying eyes. Similarly, tier on tier shutters are independently fitted, so you can open the top sections and keep the bottom sections closed or vice versa. 
UNUSUAL SHAPED WINDOWS
Round, arched, loft, skylight and conservatory roof windows can all be tricky to dress and you should really only ever choose made-to-measure window dressings for any unusual shaped windows. Our shaped wooden shutters can be made-to-measure any window shape, and can be painted or have a natural wood finish to suit your own style and décor. 
For Skylights, choose Pleated, Roller, Velux or Venetian blinds, which look neat and sleek. You may also want to invest in a motorised operating mechanism to make it super easy to control your blinds, especially if your skylight is hard to reach.
Conservatory roof windows come in all sorts of unusual shapes and sizes. We can offer a range of made-to-measure Pleated blinds that fit conservatory roof windows perfectly. These are available in SolarPleat fabrics which help you to control the temperature all year round.
 PATIO DOORS AND FRENCH WINDOWS 
Large doors and windows require specialist window dressings too. The location of your doors and your lifestyle are key factors when choosing the best dressings for these types of windows. For example, if your patio doors are in your kitchen or dining area, you may want an option that is easy to clean and helps you to control the sun's glare. Vertical blinds are a good choice here as they are extremely practical and come in a range of specialist finishes, including blackout blinds, anti-glare and  moisture-resistant fabrics. If your room is overlooked, privacy will also be an issue, and if you use your doors frequently, ease of access will be an important consideration too. 
Conversely, French doors in a bedroom may be aesthetic rather than functional, and so demand a suitably stylish dressing, such as full height shutters, or full-length curtains or voiles.
You might also be interested in…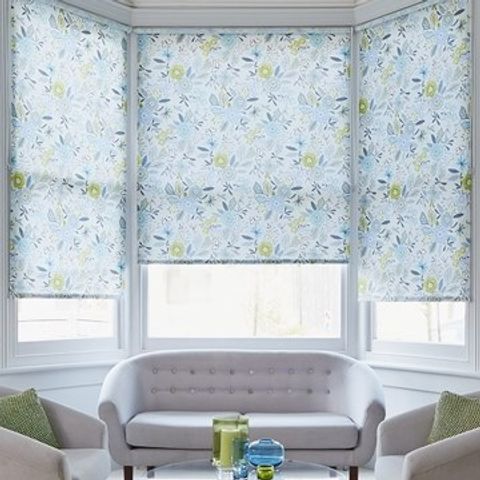 In this video guide our head of product design shares her top tips on how to get it just right.