Rich, a 27-year-old web developer, recently bought a house with his girlfriend. While renovating the property, the couple ripped out an old carpet and found unusually pale floorboards underneath. At first, they weren't sure of the wood's origins. But with a little research, the couple found out it was Scandinavian pine. It was a discovery that sparked an interest in Rich.
Soon, Rich was utterly absorbed in reading and learning about Nordic design. This competition gave him an opportunity to test his creativity and burgeoning knowledge of Scandi style.
To help come up with his fabric, Rich decided against spending further hours researching at a computer screen. Instead he drew on the helpful words of Scandinavian friends to get a true feeling of their fashions and trends.
Inspired by his findings, Rich created Soraya. Here's how he describes the design and its influences:
"Soraya takes its direction from an array of traditional, contemporary, and cultural elements that have been a strong influence on Scandinavian design throughout the years."
"Soraya's limited colourway sits on a powdery blue with some earth in it to warm it up and offer some comfort. The geometric stroke, inspired by Swedish tattoo art, adds a little contrast ... The burnt orange centre of the flower offsets all that quietness and shakes up the print. It has its roots firmly in Scandinavian and Nordic colour theory."
"The design attempts to feel inflorescent and offers a tip of the hat to some of the more passive and thoughtful aspects of Scandinavian culture."
Hillarys would like to thank everyone who entered – the quality of the entries was incredible. Keep your eyes open for the next competition! 
You might also be interested in…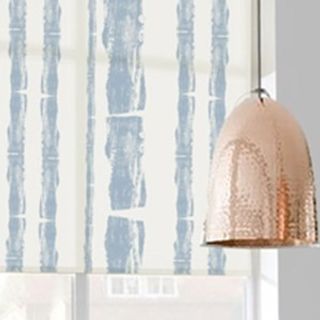 The initial stage of judging is complete. Now take look at the 10 talents going through to the finals.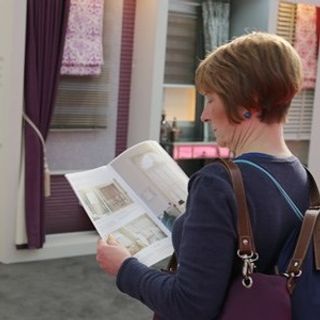 If you're looking for inspiration for the interior or exterior of your home, then this year's Grand Designs Live Exhibition is for you.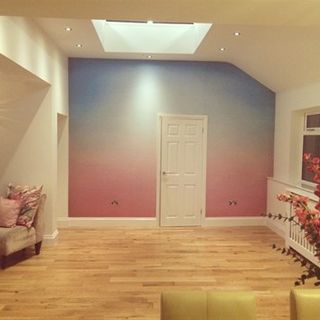 A tropical paradise has been named the most creative colour use in our competition, judged by Will Taylor of Bright.Bazaar.