Top tips for a cosy conservatory
A CONSERVATORY FOR ALL SEASONS
When it comes to your conservatory blinds are you a fair-weather friend? When the weather turns colder, does your conservatory give you the chills? If so, here are our top tips for creating a conservatory for all seasons: 
LIGHT AND SHADE
I really enjoy my garden by day, but at night it can feel just a little bit spooky. Thankfully Hillarys have come up with an ingenious solution. Day and Night TransitionTM Pleated blinds cleverly combine two fabrics; one for daytime that allows the light to flood in and one for the evening that gives you complete privacy.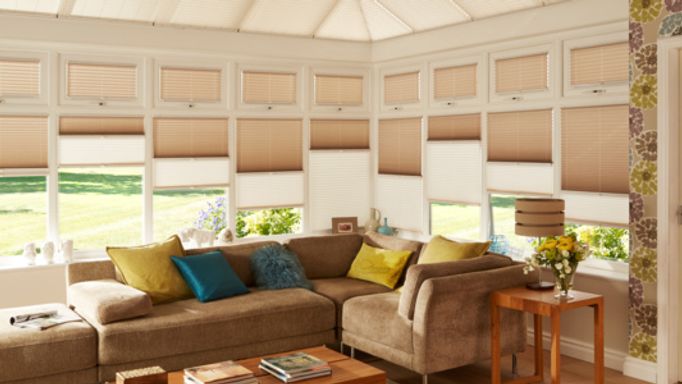 View Day & Night Transition™ blinds
SHEER BLISS
Our revolutionary EnlightTM Roller blind works in a similar way. These Roller blinds cunningly combine both sheer and privacy fabrics, which move effortlessly from transparency to shade. Open up the sheer fabric panels and your conservatory fills with light. Close them and your conservatory becomes comfortably cosy.
PUT ON YOUR THERMALS
Heating a conservatory can be costly, but fit a ThermaShadeTM Pleated blind and you can stay warm for less. That's because ThermaShadeTM Pleated blinds have an innovative honeycomb cell which traps heat, improving the insulating properties of your windows and maintaining a comfortable temperature.   
GET ROMANTIC
A Roman blind offers you lots of stunning design options and sumptuous soft fabrics, which alone can make your conservatory feel more welcoming and homely. But upgrade to a thermal lining and your Roman blind will not only reward you with its good looks but you'll also feel a whole lot toastier.
PUT A LID ON IT
We all know how important it is to insulate our loft space to retain heat. The same principles apply to your conservatory. Our high performance SolarPleatTM fabrics have a special coating that prevents light being absorbed in summer, while providing an insulating layer in winter.
AFTER DARK
Warm lighting can really enhance the ambience in a room. For a crisp, dramatic and sophisticated backdrop, choose a black Roller blind to create an irresistibly inviting atmosphere that you'll be drawn to any time of the day.
BRACE YOURSELF
Why let a little thing like bad weather come between you and the outdoors? Our made-to-measure awnings come with a host of optional features, including integrated lighting, radiant heaters and wind sensors, to make sure your awning provides a fabulous outdoor space all year-round.
You might also be interested in...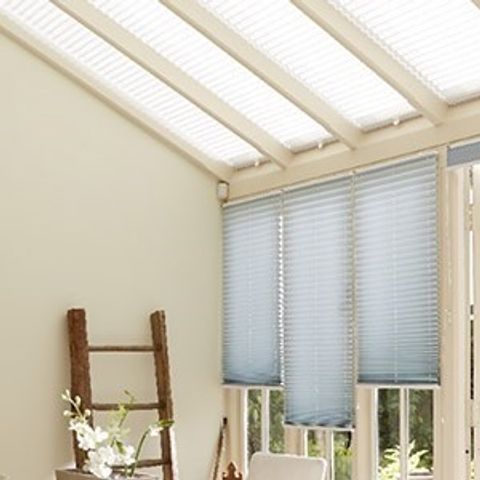 Our guide to...maintain a comfortable temperature in a glass room all year round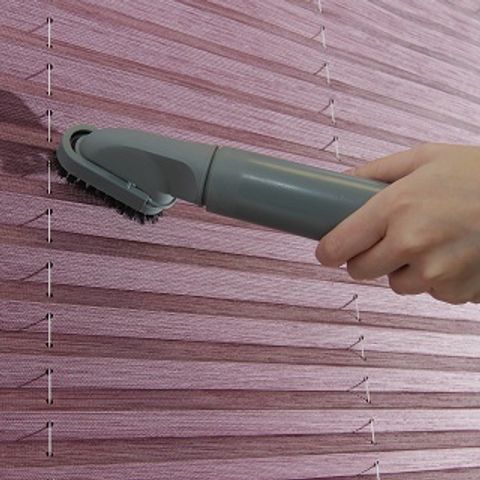 Pleated blinds are very easy to keep clean as part of a regular cleaning routine.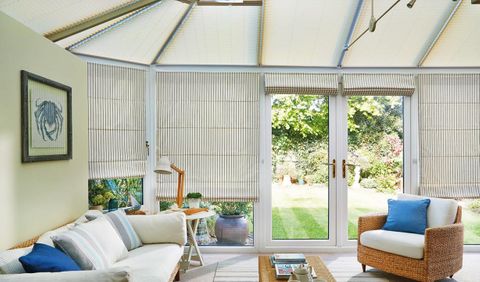 Take a look at our easy-to-follow top tips and keep your roof blinds looking spick and span.