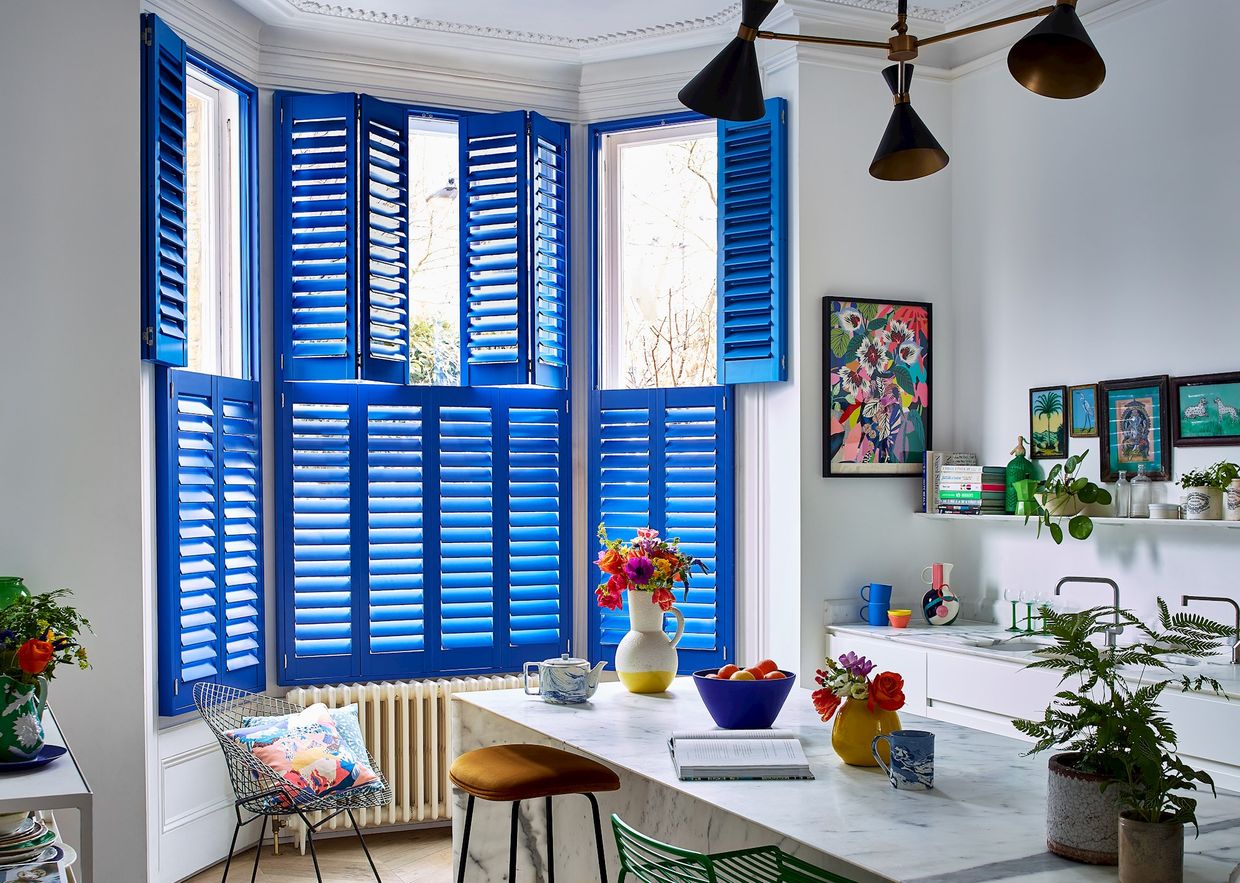 Greek Dream
By guest stylist Will Taylor
We all love the way Will uses colour to create his signature 'Make-You-Smile-Style' and so Will was the first person we thought of when we launched our Creative Colour competition to discover Britain's most colourful interiors.
As well as agreeing to judge the competition entries, Will agreed to style a roomset for us. In this article Will showcases his Greek Dream themed bedroom, tells us more about the inspiration behind the look and shares some of his design secrets… 
Blue and white is one of my absolute favourite colour combinations and nowhere is it found in more abundance than the Greek Islands. Whatever shade you choose as your lead, this colour combination results in a knockout scheme. And it's for this reason I decided to style a Greek Dream theme for my collaboration with Hillarys.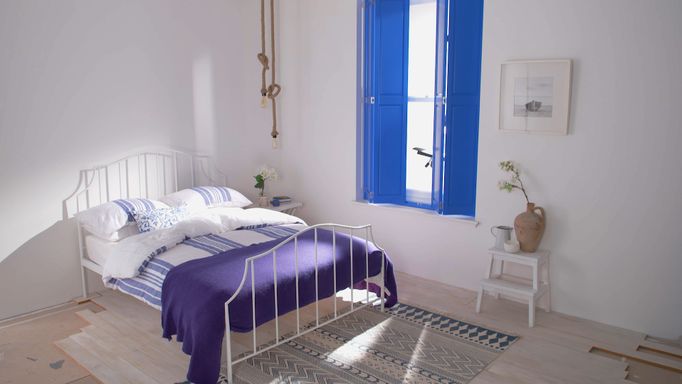 My visit to Santorini was unlike any other Greek island. Nothing could have prepared me for the abundance of texture and incredible island views. It was this seductive Greek spirit that inspired the set. The rustic weathered wooden shutters led the textural direction for the space. While the azure blue sky and crystal clear ocean inspired the colour palette. The aim was to style a space that felt soothing, calming and restorative.
Once you've worked out whether you wish to have white or blue as your base, you can then think about layering in furniture, fabric or accessories in complementary tones or textures to punctuate the space. For the Greek Dream look I translated my moodboard into the real life Greek Dream via a series of decorating elements.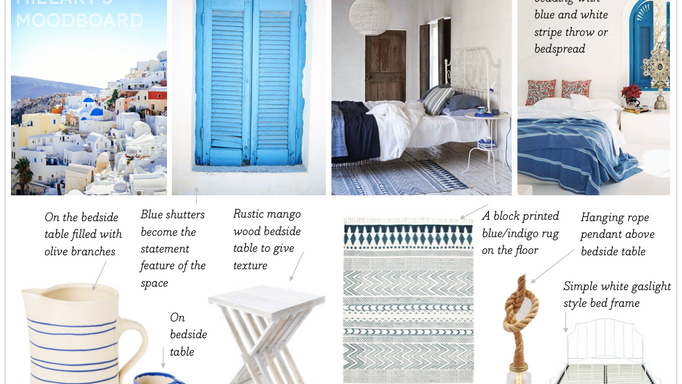 The hanging rope lighting was a great way to add a subtle nautical edge the space: it really helps conjure up the sounds of the ocean and lapping waves. Further textural interest was added by juxtaposing a whitewashed wooden floor with cool white painted walls. This provided a stylish and refreshing primary palette onto which I could layer in the vivid Greek blues that are seen across the islands.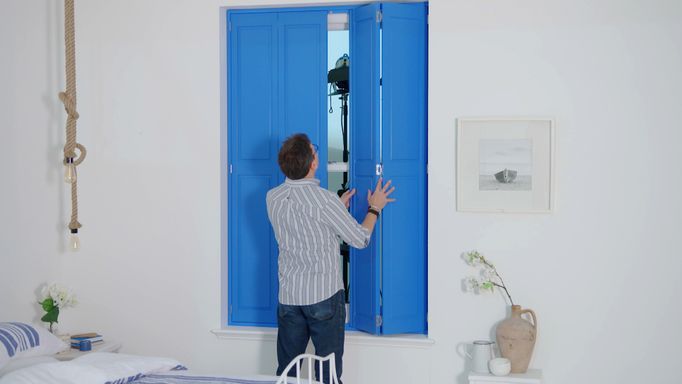 View Shutters  
The hero blue shutters frame the windows, making the view feel like a work of art. A handcrafted rug injects pattern into the scheme, while also bringing tactility underfoot.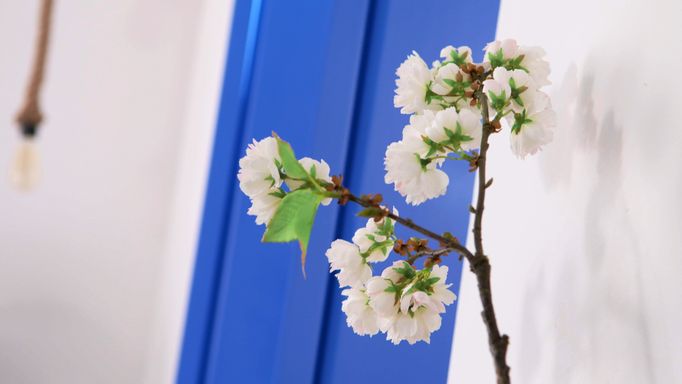 Dressing the bed in soft blue and white sheets helps make the bedroom set look comfortable and cool. It's this classic contrast that makes the look so striking. A peppering of organic elements, including a stone vase, driftwood and a glass full of cut blooms by the bed provided the finishing touches.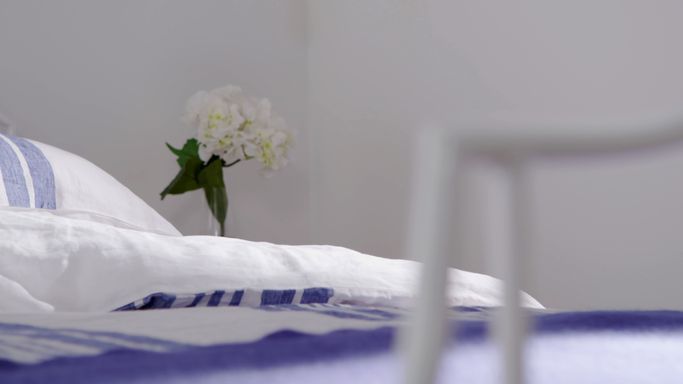 Take a look at our short video to delve behind the scenes of the Greek Dream video shoot.
You might also be interested in…