Transform your interior with a colourful carpet from our extensive range. Make a bold statement with a vibrant shade or create a calm space with a cool pastel. Whether plain, patterned or striped, coloured carpets are big news in contemporary interiors.
When it comes to interior design, you should think of your floor as the fifth wall in your room. So embrace colour and your carpet can become an exciting feature in your design scheme. We share our top tips for choosing the right colour for your space so you can create a fabulous floor of your own.
Bold choice 
Large rooms with high ceilings can feel cold and uninviting. Choose a rich, warm shade and the space will instantly feel more intimate and cosy. Red carpets really suit the formal styling of period properties so we've chosen a claret hue for this elegant bedroom. We've stuck to a neutral palette for the walls and furnishings and used  textured silks, metallics and mirrored glass to enhance the opulent feel.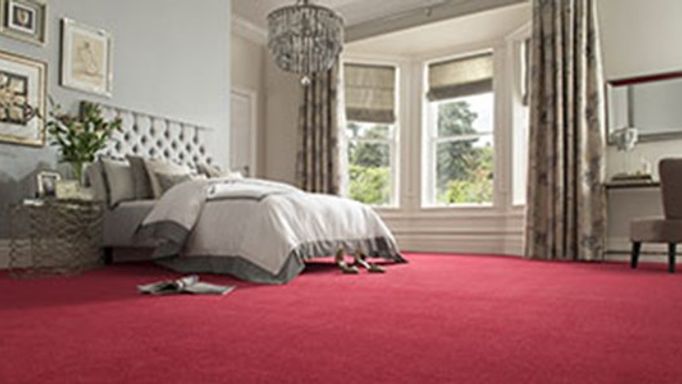 View carpets
Create space
Small and dark spaces really benefit from soft pastel shades. Not only will the pale tones make the room feel light and airy, but also creates a feeling of space.  Pastel shades are an especially good choice for children's bedrooms. Kids love colour and pastels create a calm mood which is exactly what you want at bedtime. Pastels provide a practical alternative to neutral shades too, especially when there's an abundance of glitter and playdough.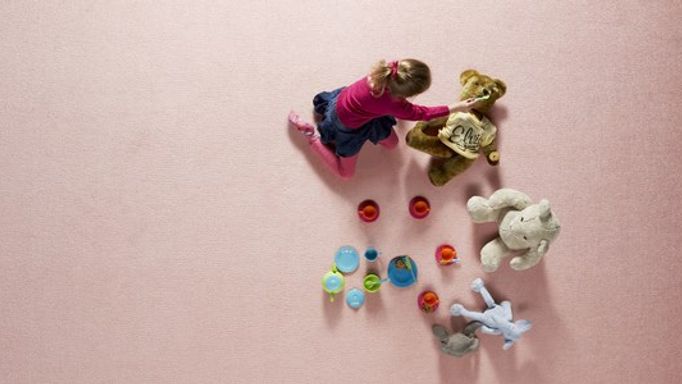 View carpets
Do the maths
If you're unsure, try the 60, 30, 10 rule. Your walls and furnishings make up 60%. Make these your primary colour. Your floor is 30% and this is your secondary colour. Accessories in an additional accent colour make up the final 10%. In this contemporary space, we've used  charcoal for our primary colour, with a gorgeous teal carpet as our secondary colour. We've accessorised with zingy yellow accents.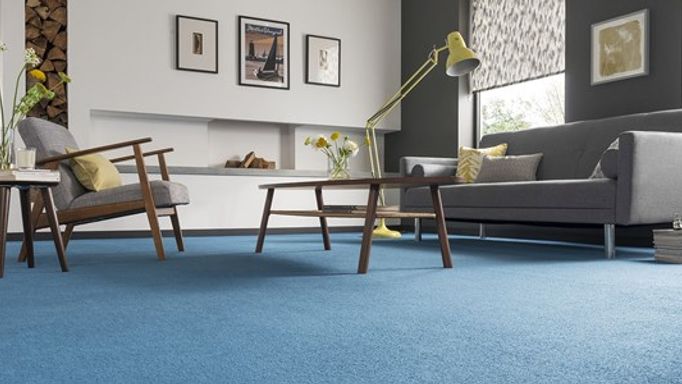 View blue carpets
Set the mood 
Colours can have a profound effect on your mood. Bold, primary colours make us feel excited and energised , while blues, lilacs and greens have a calming effect. So think carefully about the way you use your room before you settle on a colour. An orange carpet is a fantastically fun choice for a children's play room, whereas blue is a better choice for the bedroom.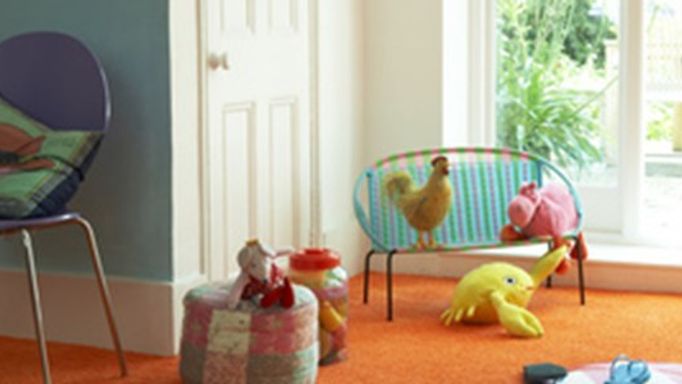 Journey into colour
Striped carpets look great in every style of décor. Interior designers love to use them to create enticing spaces or clever optical illusions.  A striped carpet in a hallway will naturally draw you into the heart of the home, while stripes on the stairs direct your focus to the upper floors. Stripes also work really well in open plan schemes, allowing you to bring disparate spaces together in a coherent way.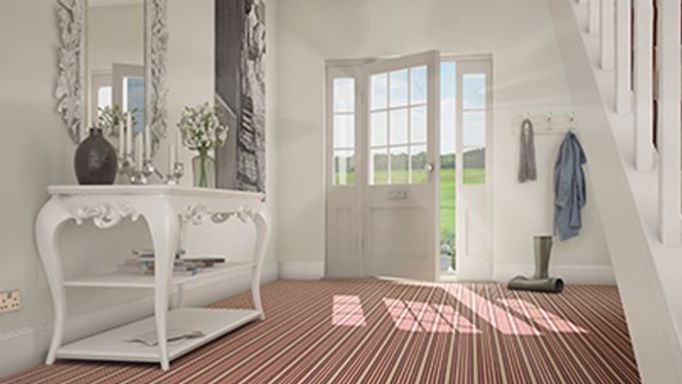 View Striped carpets  
You might also be interested in…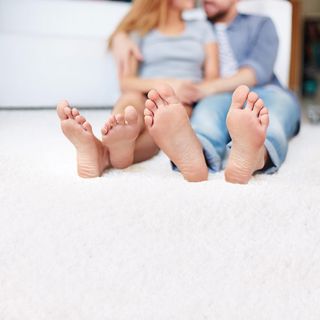 Find out which styles are best suited for your lifestyle.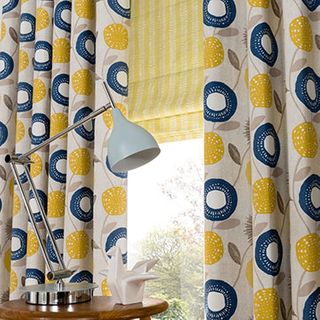 Now you can enjoy the same superb Hillarys in-home service when you buy a new carpet.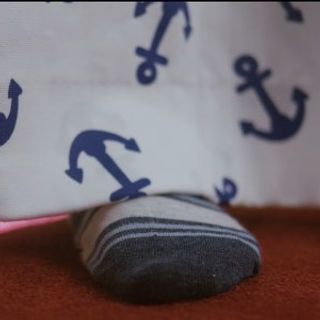 The beauty of choosing your carpet in your own home is that you can see how every shade will work with your existing décor.