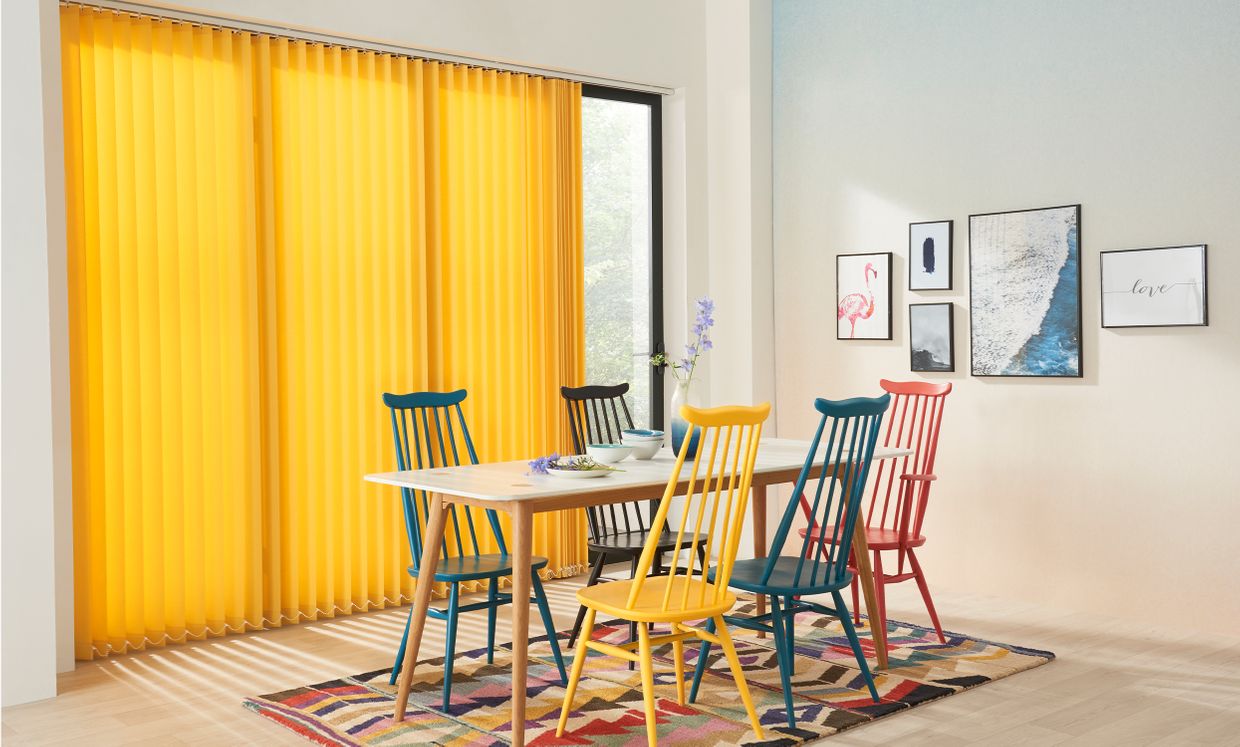 Interior trends for curtains, blinds and shutters
Energise trend
Energise
Celebrate spring with a zing, and give your interior an energising boost of colour. We're still loving the formal structure of stripes and geometrics, but we've turned up the colour for a fresh take on these design classics. 
Get your painting clothes on, because this month we're focusing on the Energise trend, which is literally sploshing with hand-painted brights. We talk you through the key features of this trend and show you how you can get just the right amount of bright in your energised décor.
Jazzy Geometrics 
Geometric prints are at the forefront of this trend, but the sober colours of last season are disrupted by bold pops of colour in the brightest of shades.  This smart Padro Spring Roller blind is the perfect choice for an energised kitchen scheme. This kitchen blind combines classic navy, grey and white tones with bright turquoise for a truly vibrant feel.
Accentuated accents
This trend works best with a largely neutral scheme. White walls and light coloured flooring provide the perfect blank canvas for you to express your artistic talents. We've picked out the navy and turquoise shades from the Roller blind for our dining room chairs and included hand-crafted accessories in a bright yellow accent colour. 
Broken stripes
Forget subtle stripes. Go for bold combinations in shades of tangerine, fuchsia, lemon and lime. We've combined two Pleated blinds in Serita Coral and Serita Denim to create this striking look and added a cherry red accent colour for the mismatched dining chairs and painted storage jars. On the table, glassware features a swipe of turquoise, while naïve, hand-drawn pictures adorn the walls.
Pared-down pastels  
If you prefer candy stripes to dandy stripes then you can get a pared-down version of this look with pastels in shades of pink, mint, lilac and yellow. This inspirational image showcases our range of painted shutters which are available in almost every shade imaginable. Make a sweet statement by teaming peppermint shutters with pastel pink accessories.
You might also be interested in…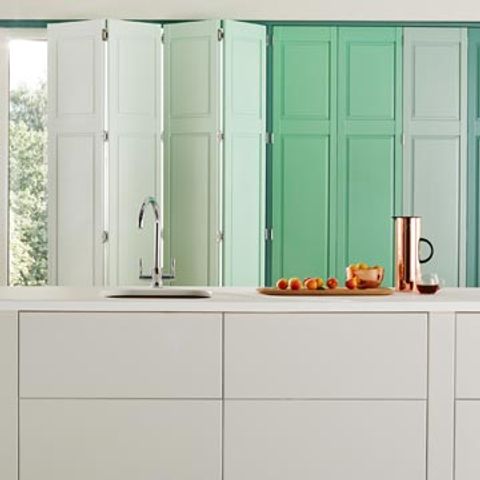 We catch up with interiors writer, Will Taylor, to find out more about his 'make-you-smile style'.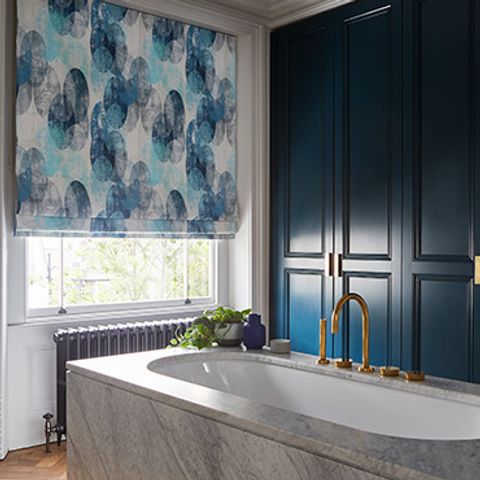 Give your interior rock 'n' roll attitude with moody blues, gritty surfaces and glam shimmer. We show you how to create your own take on this edgy trend.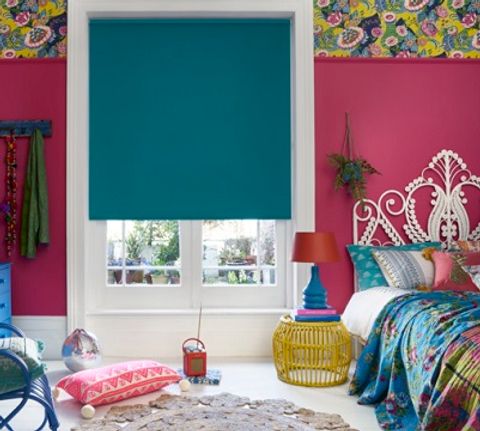 Bring the spirit of a Mediterranean summer to your interior with the sun-drenched hues and festival feel of a bustling Balearic isle. We show you how to create a full-on fiesta feel in your home.