This month we're diving headlong into the trend for ocean blue interiors. From the bright azure waters of the Maldives to the deepest aquamarine of the ocean floor, this summer's coolest looks are all inspired by sea and surf. 
Get the look
Just as the ocean ebbs and flows, this trend is full of movement.Our blue blinds come in abstract prints in every shade of ocean blue feature rippled lines and watercolour washes, with frothy white accents and sea spray textures to accentuate the fluidity of the look. Highly polished reflective glass surfaces and accessories can be clear and calming or brimming with swirling light and colour.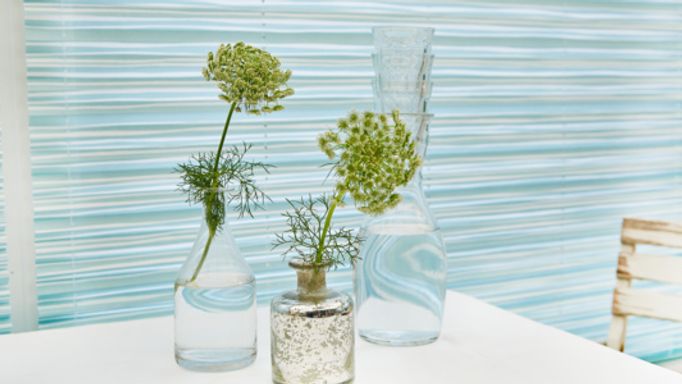 Combine rippled lines with sea spray textures
Create a bright and breezy summer scheme with these gorgeous Riviera Turquoise curtains, layered over a Daze Peacock Roman blind. The fresh colours and elegantly dappled design make a sophisitcated statement at the window. We've accessorised this look with delicately carved jade and white porcelain vases to emulate finely textured seashells.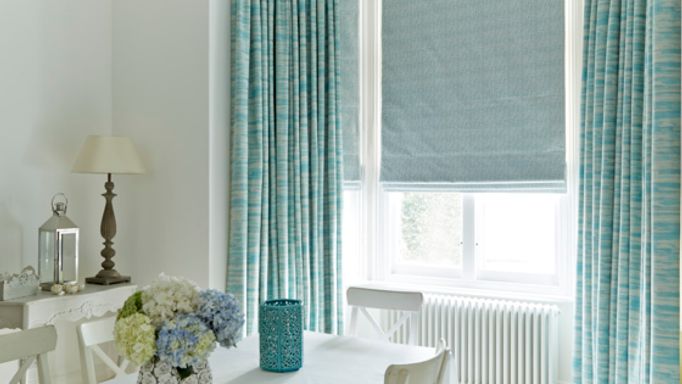 Browse curtains
Finish an all-blue scheme with a frothy white blind
Add a fabulous finish to an all-blue bathroom with this Elsham Ice White Roller blind. The design features gently swaying seed heads for a lovely sense of movement. The sheer fabric filters the sunlight beautifully, creating a feeling of waves softly lapping against a sun-drenched shore.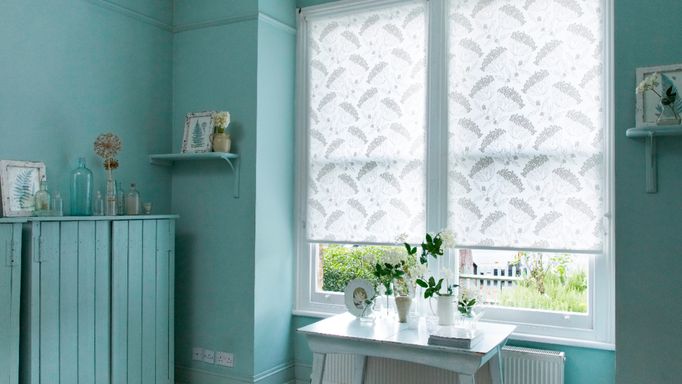 See more Roller blinds
Create drama with deeply dark blues
For a bold take on this trend, create your scheme with a palette of intense inky blues. Baroque Ink Roman blind features a striking abstract print, smudging into lighter accent shades for a darkly decadent feel. Coordinating cushion covers in stormy shades finish this dramatic look. 

Add geometric prints for a contemporary look
Create a feature wall with geometric wallpaper in shades of turquoise, teal and petrol. We've dressed the full height patio doors in this minimalist living room with Acacia Teal Vertical blinds and finished the look with pristine white furniture and abstract art pieces.  Sunshine orange accents add a fun twist to this coolly contemporary space.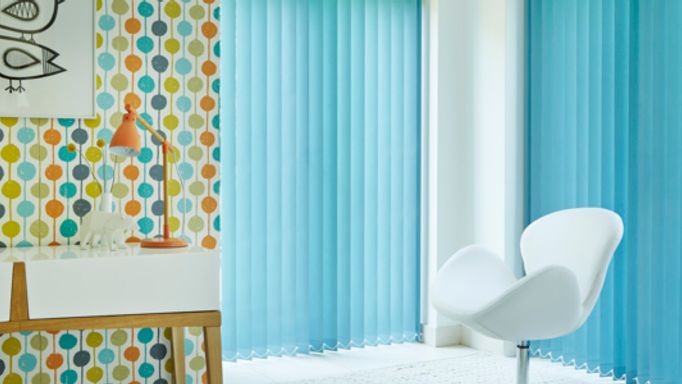 Explore Vertical blinds
Upcycle your existing furniture for an easy makeover  
This look is really easy to achieve with just a few simple additions and some clever upcycling. We've chosen a beautiful Ravenna Aqua Roller blind for this stylish guest bedroom and added eyelets to give it a distinctive porthole effect. For an authentic coastal feel we've handpainted a fisherman's basket in a deep shade of blue and accessorised the guest bed with a gorgeous sky blue throw. And to complete the look, we've distressed the wooden wardrobe and finished in a pale blue wash.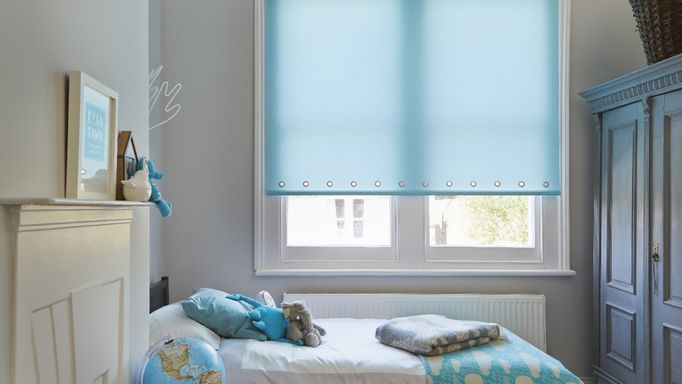 Browse Roller blinds
You might also be interested in…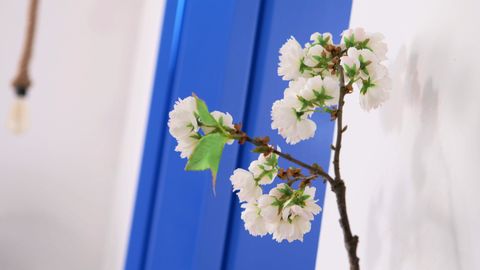 In this article guest stylist Will Taylor showcases his Greek Dream themed bedroom.
Your recently viewed fabrics