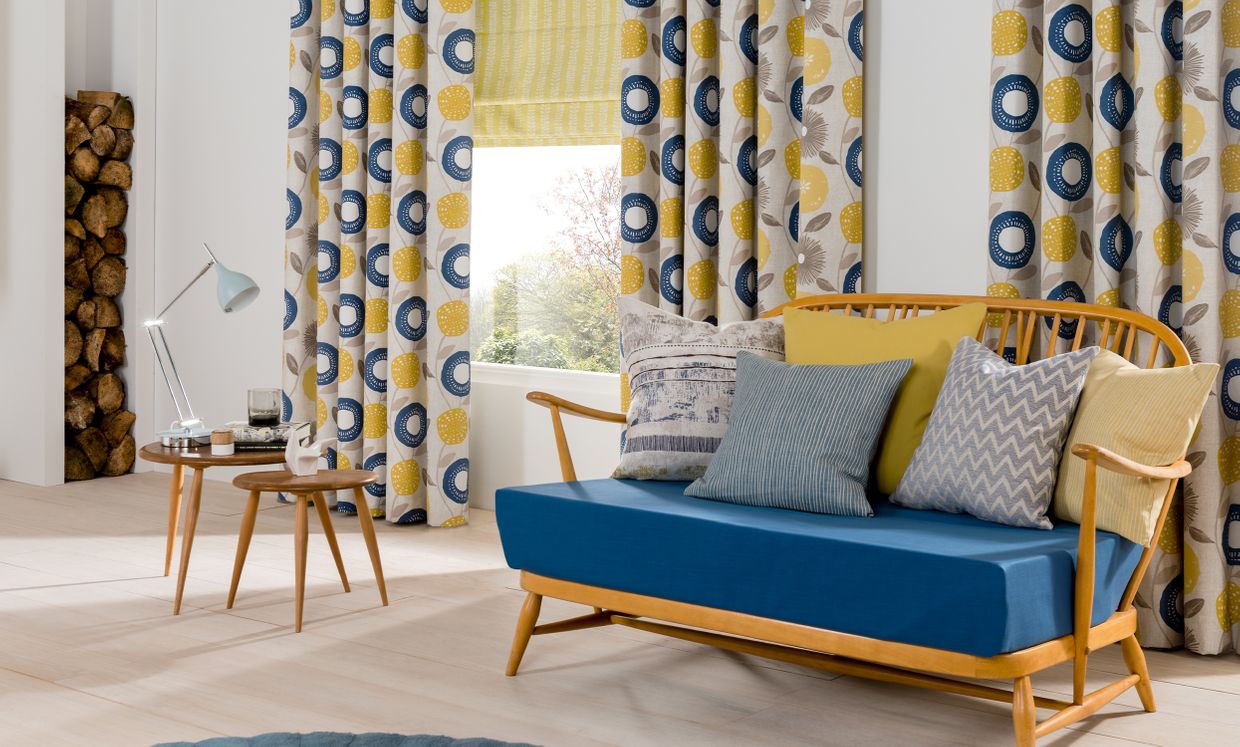 Scandinavian Summers
A celebration of Natur
We're celebrating the glorious arrival of summer with a look at the warm hues in our Scandinavian-inspired Natur Collection of Roman blinds and curtains.
After months of darkness, there's nothing Scandinavians love more than the arrival of summer. Whether it's holidaying in a brightly painted woodland cottage, hiking through the mountains or exploring the wonderful lakes and islands in a tiny rowing boat, there's no greater feeling than spending the summer exploring the great outdoors.
Shades of Summer
The Scandinavian Summer months are warm rather than roasting and the sun takes on a distinctly coral hue, creating wonderful ripple effects on the azure lakes and islands that make up the landscape. It's these gorgeous shades and textures that dominate our summer edit, bringing you a fabulous range of stylish fabrics to create a warm and summery scandi scheme.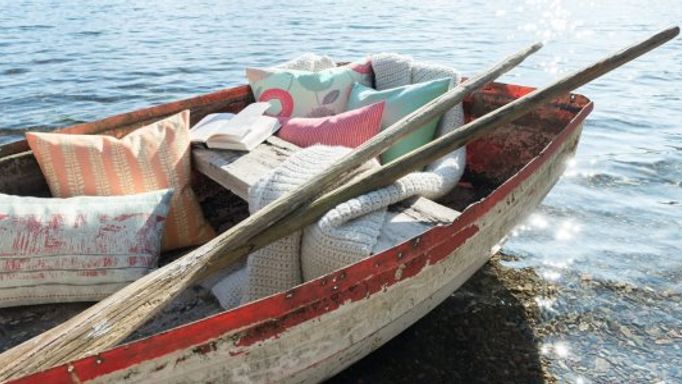 Nature's bounty
Combining soft, muted hues with bright pops of coral in a beautifully simple floral print, the Freyja Coral fabric is our signature print within the collection. We've teamed this vibrant Roman blind with Horizon Salmon pink curtains, which feature a classic herringbone pattern in a complementary shade. The overall look is warm and contemporary.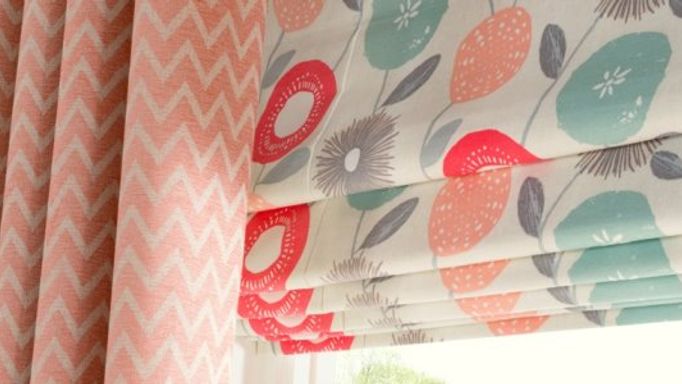 Reflective palette
If you crave a space to relax and unwind, you'll love our Fjord Coral fabric. Using traditional woodblock printing techniques, the smudge of coral and dove grey shades in this delightful watercolour print will help you create a serene space, whatever your style or décor. For extra comfort and an added design dimension, accessorise your bed or sofa with cushions covered in complementary fabrics from the range.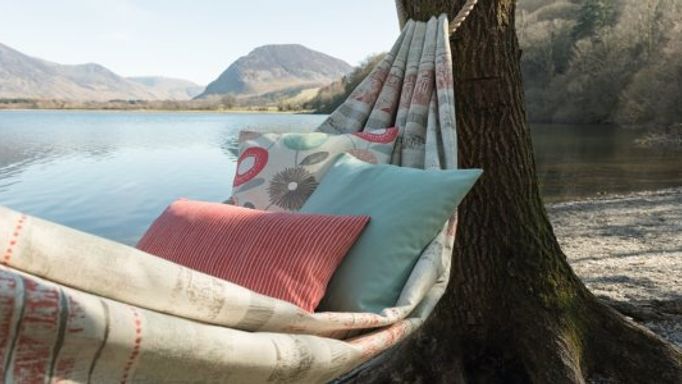 A Lotta style
One of our favourite fabrics in the Natur collection is the beautiful Lotta. It features a delicate white leaf motif and gives any room a fresh and welcoming feel. In fact, we love it so much, we've used full-length Lotta Papaya curtains to dress the patio doors in this typically scandi living room.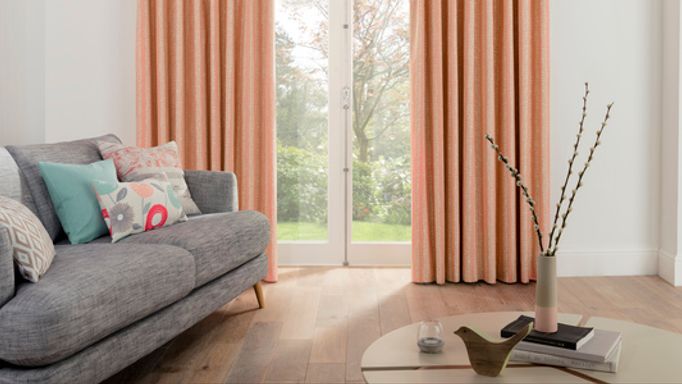 Sun's rays
The beauty of the design is the contradictions that come together to create something wonderful. That's exactly what we've done with this gorgeous hand-drawn Rain Sunshine striped yellow blinds. We've chosen this delightfully wobbly stripe for a contemporary take on a tailored look. The gloriously sunny shade accentuates the feeling of light and space in this bright white dining room – and not a drop of rain in sight!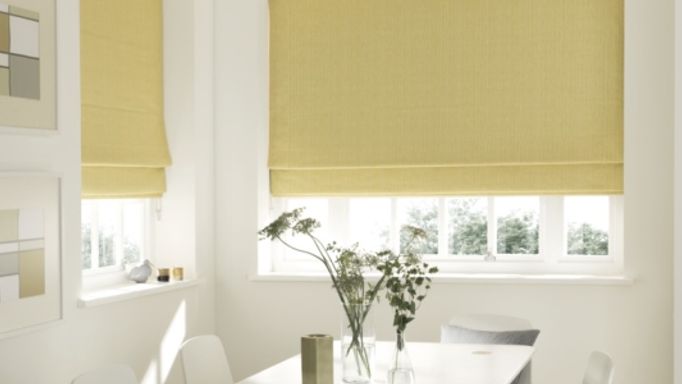 Plainly lovely
The Natur Collection wouldn't be complete without a selection of textured plains to complement the florals, geometrics and stripes. Tetbury fabrics are available in muted shades of duck egg and charcoal, along with sharp, full-bodied mustard and coral tones. Create a lovely layered look by combining plains and patterns from the collection. We've chosen a Laverne Graphite Roman blind and Tetbury Mustard yellow curtains for this stylish home office.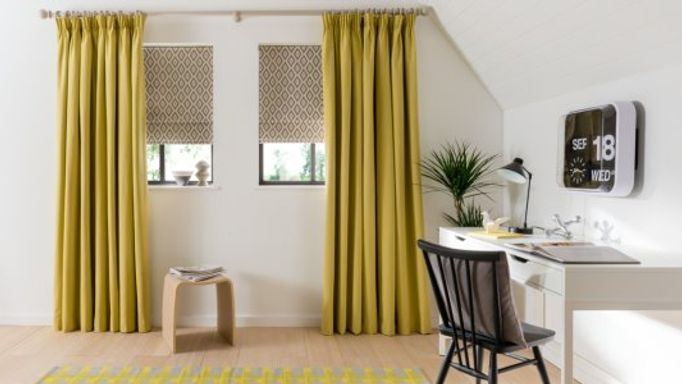 You may also be interested in...