Sophie Robinson is a stylist, interior designer and TV presenter whose trademark clashing patterns and love of bold colours made her the perfect choice to transform this humble shed into a fabulous crafting paradise.
Sophie was certainly up for the challenge and we couldn't wait to see the results. Watch our video to See Sophie in action as she creates her perfect She-Shed…
Get the She-Shed look
If you love Sophie's She-Shed makeover and would like to create your very own outdoor haven, here are Sophie's top tips to help you get the look you want…
Let there be light
Think about where you situate the She-Shed.  It's important to have lots of light so choose a design with plenty of windows and make sure it's directed towards the sunlight. Blinds are then a great addition as they allow you to control the glare.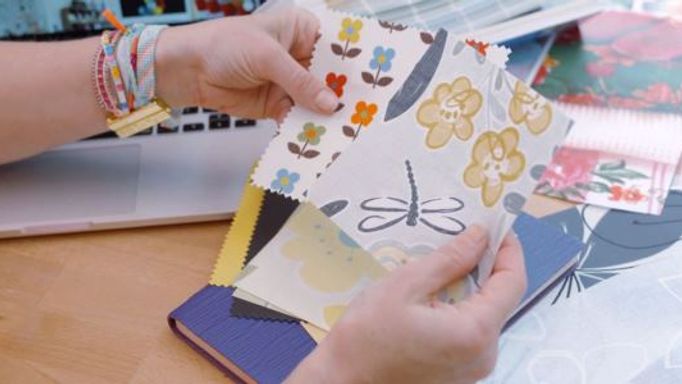 Make it cosy
Want to be able to chill in your shed year round? Consider if you want to install heaters or fans to make your space more comfortable.  
Maximise storage space
Typically She-Sheds are small spaces so you need to be ruthless when it comes to planning your storage and what you can store inside. An overly cluttered space is rarely relaxing or inspiring.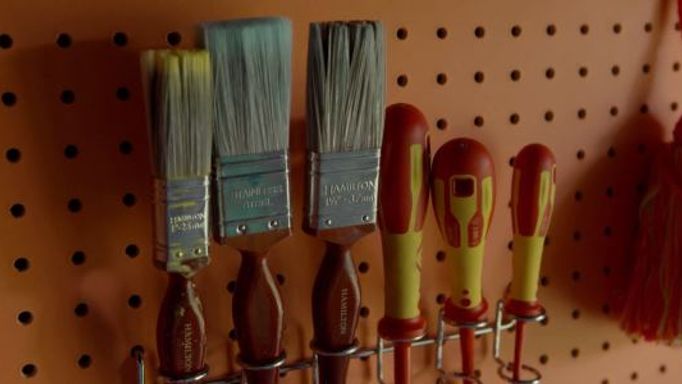 Be adventurous
See this as an opportunity to be wildly creative with the design. You really can indulge in your wilder side and dream up a scheme that you might not have the guts to do in the main house. Be original and create an individual space tailored to you.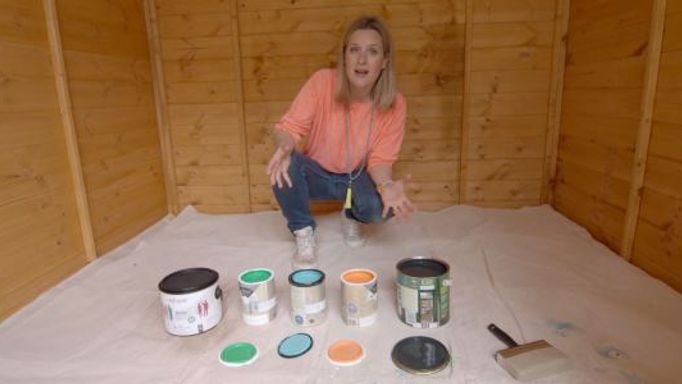 Channel your inner upcycler
You can easily update ordinary items with a splash of paint. Upcycle an old junk shop chair in a vibrant turquoise and spray paint plain white wire shelves in neon brights to introduce more colour to the scheme. Create quirky storage pots out of old food tins; wash them out and cover them in a collection of wrapping paper to add more colour and pattern to the theme.
Win Sophie Robinson's actual She-Shed!
If designing your own She-Shed seems like too much effort, you could always take home Sophie Robinson's actual She-Shed and all its contents. To find out how you could win the She-Shed featured in Sophie's video, visit https://www.hillarys.co.uk/win-a-she-shed/
You might also be interested in…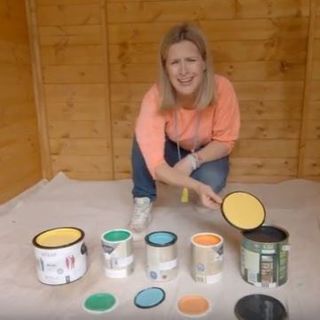 Did you ever wish you could have a special place in your home that you could call your own?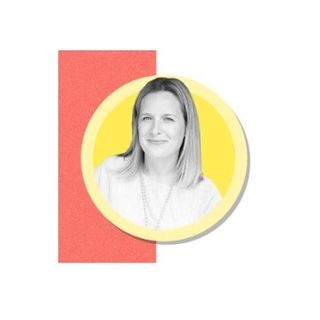 In August we held a competition to win a She-Shed, styled by TV presenter and interior designer Sophie Robinson.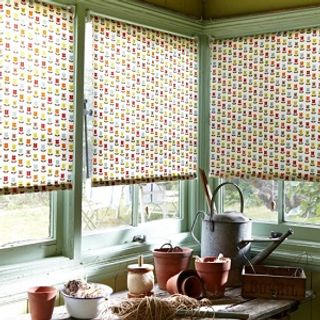 Here we talk about creating the best spaces to shelter and collect your thoughts when the sunshine turns to showers.