East meets West in this fusion of futuristic materials and oriental-inspired floral landscapes. Heady indigo and violet hues are punctuated by sugary pops of pink and bursts of electric blue and lime.
This look recognises the duality between the innovative world we live in and our desire to be close to nature. It blends iridescent, graphic and mirrored surfaces with feminine florals for a look that's breathtakingly pretty, but ultra-modern too. 
Confetti prints
Choose painterley micro-blossoms and scattered confetti florals in vivid shades of violet, fuschia and indigo. This delicious Freeda Violet Roller blind provides a joyful backdrop to the traditional wing-back chairs and period style wood-pannelling. The combination of statuesque and stubby, opaque and clear coloured glassware gives the impression of a futuristic cityscape, creating a contemporary contrast to the classic styling.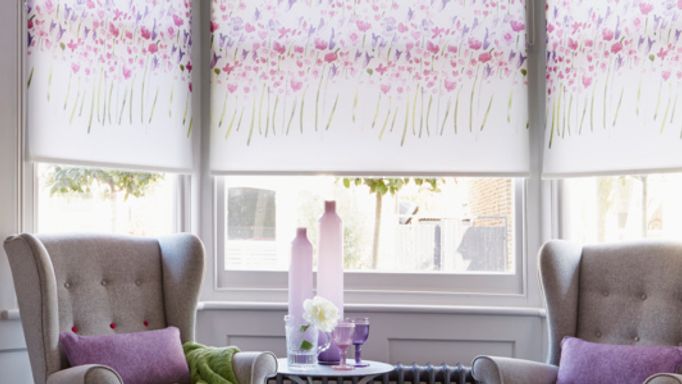 View Roller blinds >
Innovative blends
Vertical blinds can be gloriously feminine as well as perfectly practical. These textured Pattie Violet blinds soften the look of the expansive patio doors in this airy living room. The buttoned back velvet sofa contrasts with a contemporary side table and shelving unit. The scheme is brought together by the sugary pink tones on the cushions and accessories for a look that effortlessly combines innovative design with classic elegance.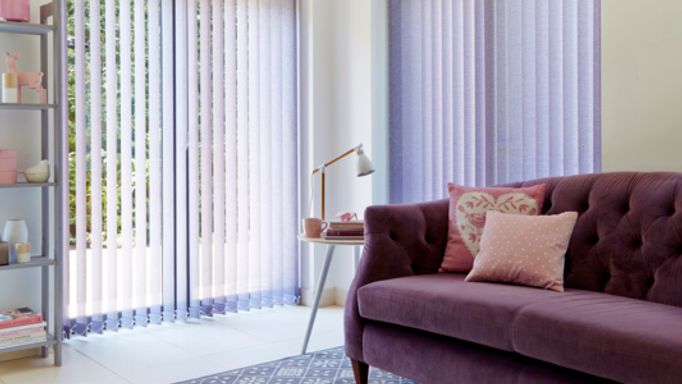 View Vertical blinds >
Intense shades
This look embraces deep, inky shades that add intensity and drama to an interior scheme. Cool white walls and deep indigo panels on these armchairs create a striking effect in this sitting room. To lend a truly decadent air, we've chosen Willowy Amethyst curtains which feature delicate stems laden with scented blossoms. Iridescent violet crystals on the table and an indigo glass prism on the mantelpiece provide the futuristic feel that's intrinsic to this trend.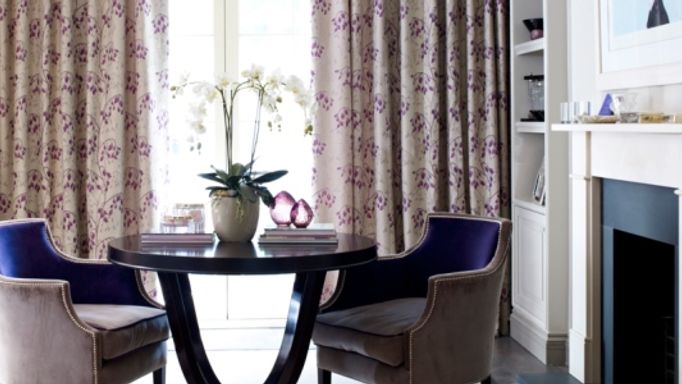 View curtains >
Illustrative florals
For a more structured look, choose linear or illustrated floral designs like these Portia Quartz Roman blinds from our House Beautiful collection. The clean lines of this graphic print have an architectural quality which lends itself to continental styling like this French boudoir. The shabby chic drawers, bud vase and dressing chair are all typically French. However, the laser cut chandelier stands out strongly to create the necessary tension for this contemporary floral trend.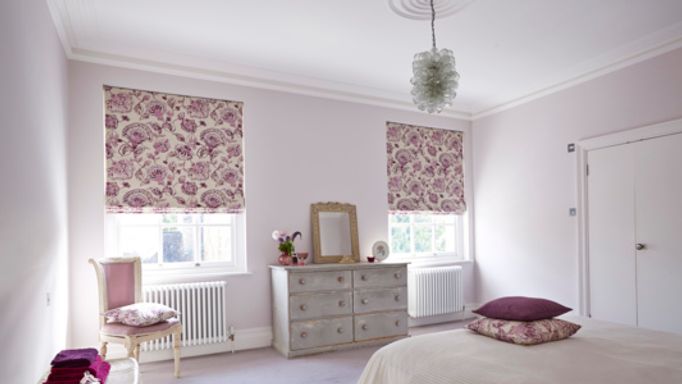 View Roman blinds >
Sophisticated style
Use deep navy tones to add depth of colour to the sugary pastel palette.  We've combined a palette of indigo, navy and grey in this stunning bedroom. The deep hues are punctuated by cool white accents to create subtle shifts in the balance of colour. Sharp pops of acid green throughout create an edgy feel. Painted tier on tier shutters add a level of sophistication, as well as providing flexible control over light, which enhances the interplay between light and shade.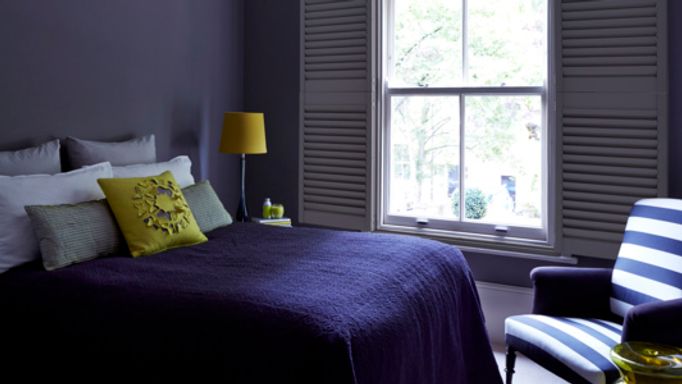 View Shutters >
You might also be interested in…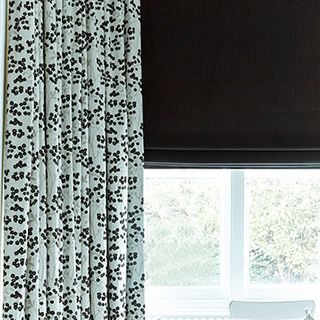 If you prefer a less vibrant colour palette, then you could consider a monochrome scheme.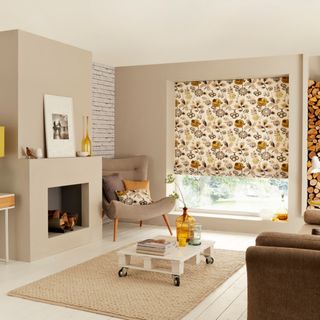 From wood block wisterias to lithographic leaf trails, explore the latest trend for graphic and illustrated florals.