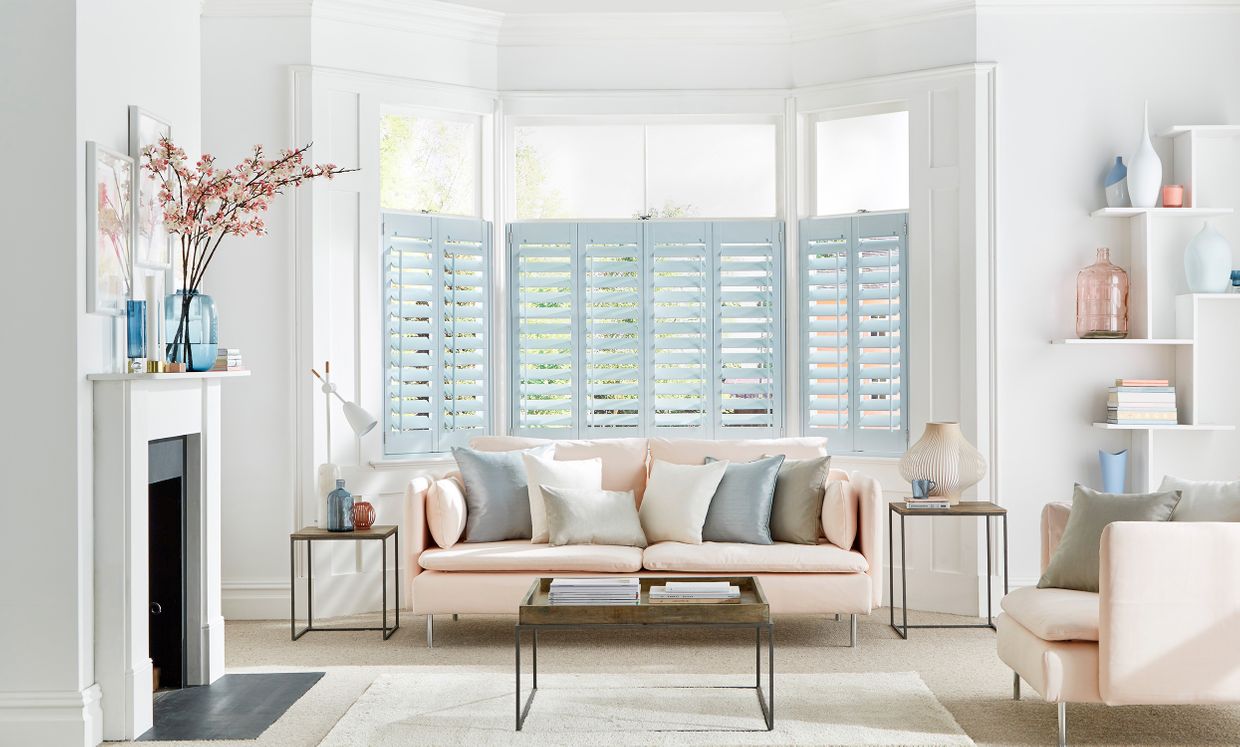 House Beautiful editor Julia Goodwin shares her pick of the collection
In our third design collaboration with interiors experts at House Beautiful, we're focussing on the growing trend towards painted shutters in the home.
While the British climate doesn't always lend itself to the hot shutter shades we see so often on the continent, our skies display enough dreamy hues to inspire a whole collection of soft, pastel colours.
Julia Goodwin, editor of House Beautiful magazine, takes a pivotal role in agreeing the direction of our collections and like us, Julia is committed to delivering a range which is both beautiful and easy to live with.
We asked Julia to put her cards on the table and select her favourite shade from this stunning collection. Read on to find out which colour Julia picked…
Julia's Pick
"Aura White is my favourite colour from the collection. Pretty and practical, it adds fresh impact to a plain or patterned room scheme. Whatever your style, use Aura for a perfect timeless finishing touch."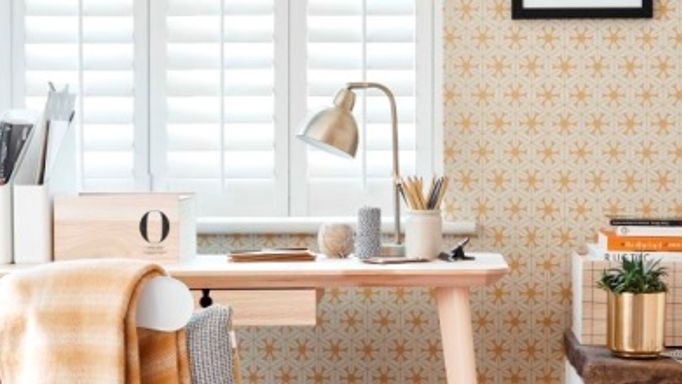 View the House Beautiful shutters collection
And to demonstrate just how versatile this classic shade can be, we show you how Aura white shutters is the perfect companion to your décor, whether you're creating a fun fifties style home office like the one above or a classically elegant boudoir like this romantic bedroom below. 
You might also be interested in…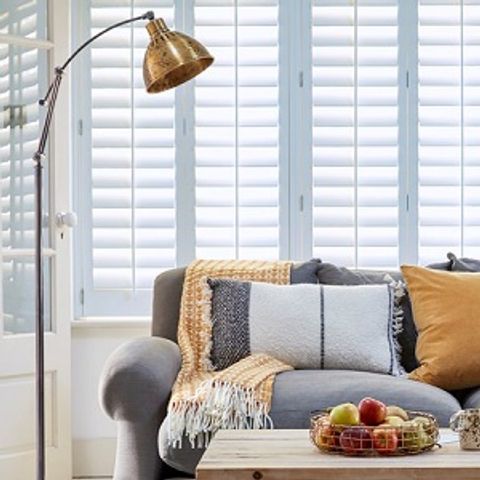 See how House Beautiful magazine styled the sets for the launch of the exclusive Atmosphere shutters collection.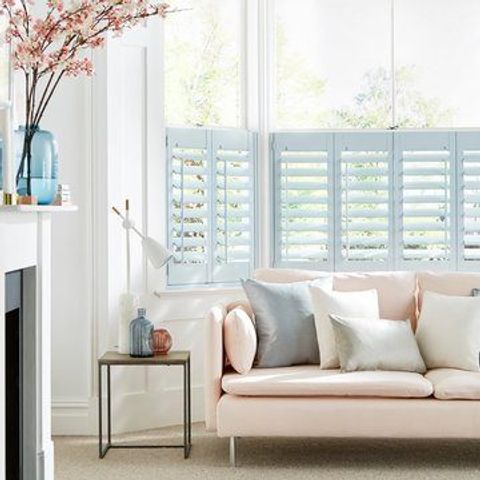 Take a look at the ten deliciously delicate pastel shades in our new and exclusive House Beautiful shutter collection.