Read our top tips for keeping warm this winter with energy efficient blinds, curtains and shutters. With our innovative fabrics and linings, we show you the best ways to achieve gorgeous looks for your home that are supremely practical too.
Choose thermal linings
The soft fabrics used to make Roman blinds and curtains can instantly make a room feel cosier. But add thermal linings and you'll give your home an extra temperature boost. For really chilly rooms, layer curtains over a Roman blind and choose thermal linings for both. Experiment with colours, prints and textures to create a unique look that's super snug. 
Fit ThermaShadeTM Pleated blinds
ThermaShadeTM Pleated blinds have an innovative honeycomb construction which actively traps heat within your home. Developed specifically to reduce heat loss through the window, these clever blinds not only prevent heat escaping, but also give your window a gorgeous finish. Available in a wide range of soft shades and textures, these blinds are delicate and pretty too.
Control temperature with wooden shutters
Shutters are remarkably efficient when it comes to maintaining a comfortable temperature in your home. Open your slats to take advantage of the sun's warmth during the day and close them fully when you want to keep your space feeling cosy. And for the very latest interior looks, choose a painted shutter in a contemporary shade to complement your décor.
Invest in blinds for roof windows and skylights
Heat rises so if you have roof windows or skylights you could be losing lots of precious heat directly through the roof of your home. We've got lots of neat solutions for roof windows that keep the heat exactly where you want it – in your home. Our thermal conservatory blinds are made-to-measure to fit any shaped window, so are ideal for conservatories and roof lights. And our ThermashadeTM Pleated blinds can also be fitted into a Perfect Fit frame, which is specially designed to give you a neat and sleek finish. So not only can you keep a lid on the cold, but you can top off your interior design ideas in style too.
Choose made-to-measure for a perfect fit
Just as ill-fitting clothes won't keep you warm, ill-fitting window dressings are less effective at protecting you against the elements. Made-to-measure curtains and blinds will fit your windows and doors like a glove, helping to reduce draughts through the tiny gaps in between your windows, frames and walls.
Heat loss explained
Find out more about the science of heat loss and follow our simple steps to improving energy efficiency within your home.
You might also be interested in…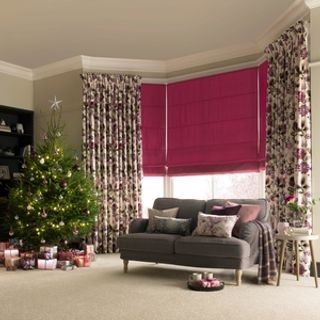 There's so much to do around Christmas it pays to get organised.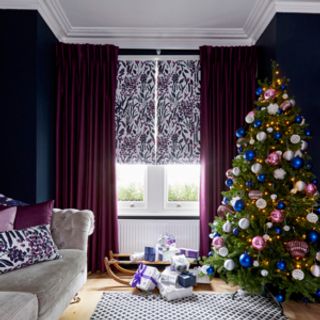 Using our fabulous Charlotte Beevor fabrics, we talk you through the 5 top tricks to pulling off a spectacular festive season.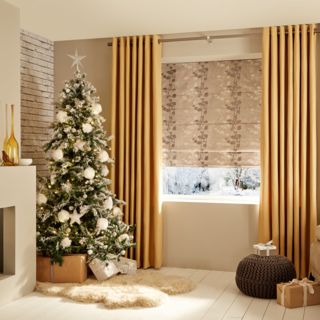 Take a look at our style tips for creating traditional and contemporary Christmas themes.