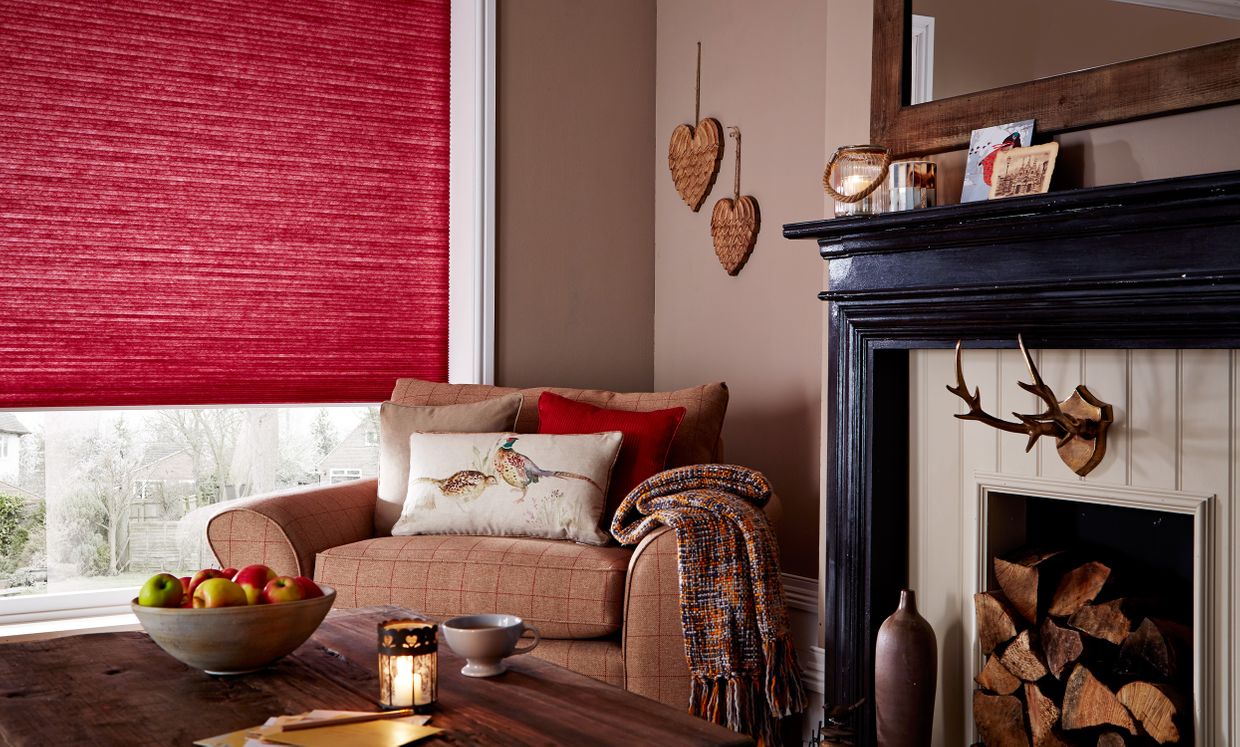 A frosting of seasonal savings
Winter whites
Put the icing on your Christmas décor with gorgeous blinds, curtains, shutters and carpets in seasonal shades of frost, vanilla, silver and pearl. And with 50% off all these fabulous designs in our Christmas Sale, the prices are sure to bring you plenty of seasonal cheer. 
Pearly Pleats
These creamy Geneva Pleated blinds have a lovely stippled effect for a textured finish at the window. The semi-sheer fabric, combined with the glossy white wardrobe doors, imbues this small guest bedroom with lots of lovely light, giving the illusion of space. If you love this look, you can enjoy 50% off in our Christmas Sale.
Creamy curtains
Adda dusting of sophistication with these Kashmir  cream curtains. The damask pattern is perfect for creating a classically elegant space. And with 50% off in our Christmas Sale, you can afford to splash out on matching cushion covers for the perfect finishing touch.
Snowy shutters
If you've got your heart set on snowy white shutters this season, then request an appointment today and take advantage of the fantastic seasonal savings on these gorgeous Henley Silk White painted shutters. Order before Christmas and you'll save a massive 50% on these and more selected shutters in our range.
Icy Rollers
Create a crisp and clean finish with these striking Astrid Ice Roller blinds.The design features textured flecks which creates the impression of frosty icicles at the window. We've customised ours with eyelets for a contemporary look. And with 50% off in our Christmas Sale, you can afford to add a few personal touches of your own.
Vanilla Verticals
Vertical blinds are the perfect window covering for busy Christmas kitchens.  Available in a range of practical and hardwearing fabrics, these blinds can cope with all manner of seasonal spills, while also gently filtering the sunlight for a soft wintery glow. Even better, there's 50% off these lovely, textured Alma White Vertical blinds in our fabulous Christmas Sale.