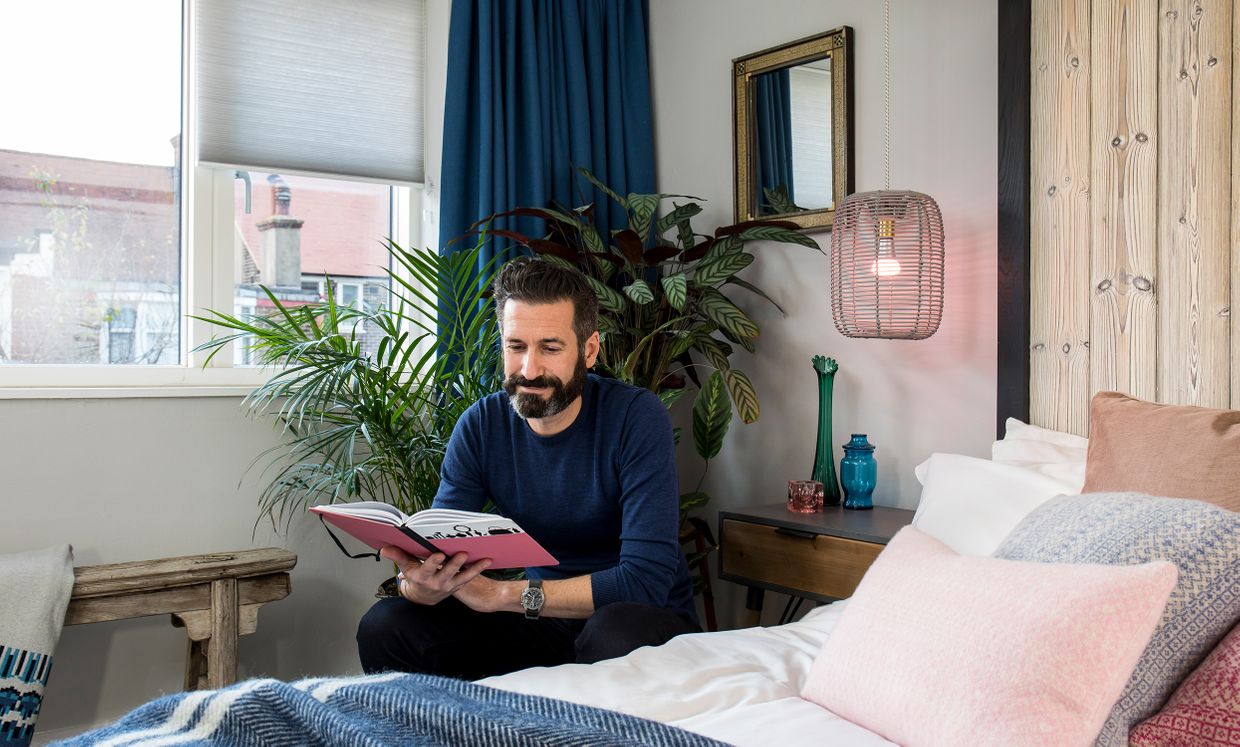 Happy Homes
Inspired by Oliver Heath
Oliver Heath is best known as a presenter and guest designer on home improvement TV shows including DIY SOS, where he has lent his professional expertise in sustainable architectural and interior design to a variety of interior projects.
Knowing just how passionate Oliver is about sustainable design, we challenged him to style the ultimate happy home using blinds and curtains from our range. Here Oliver takes us into his home and talks us through his selections.
Mood changers
We start in the kitchen where Oliver has chosen a Day & Night transition blind. These clever kitchen blinds combine two fabrics in one blind, giving you the flexibility to combine colours and performance attributes to create different moods, adapt to specific environments and reflect the changing light levels throughout the day. Oliver has teamed a light and bright Malbec White Pleated blind with a rich Grenoble Chocolate Pleated blind, allowing him to seamlessly change the mood from light and airy to warm and romantic.
Recycled chic
Oliver's home is full to the brim with beautiful objects and textural surfaces created using recycled and repurposed materials. So, it was no surprise that Oliver chose gorgeous Tatum Beige recycled cotton Roller blinds for the huge windows in his living room. Oliver loves the semi-sheer fabric which allows lots of natural light into his home while giving him much needed privacy too.
Double snuggle
When it comes to happy homes, we all love to snuggle up in the cosiest of spaces. Oliver is no exception and when it came to choosing the perfect window coverings for his bedroom, Oliver left nothing to chance. To create a double insulating layer, Oliver combined an innovative ThermashadeTM Pleated blind with luxurious blue curtains.