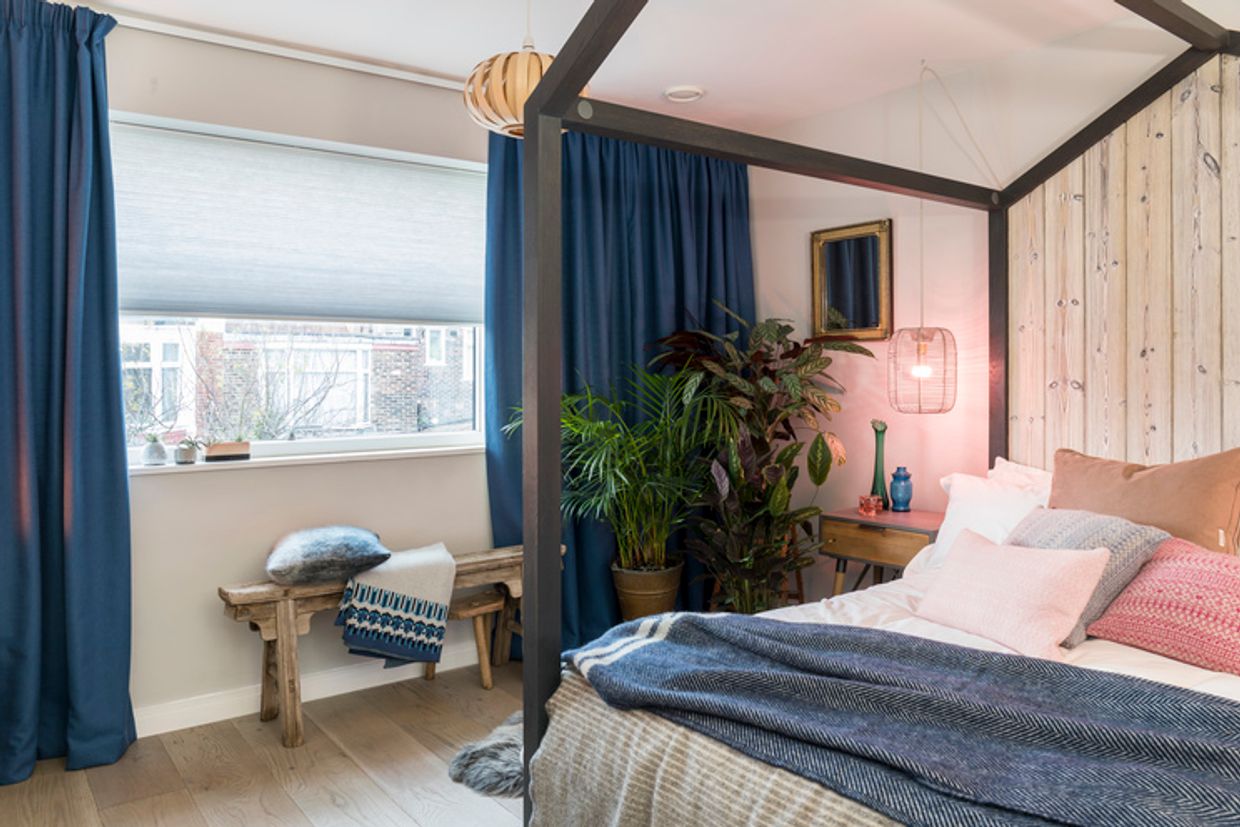 Icelandic Shelter
Create a winter escape
This trend extolls the extremes of an Icelandic landscape, finding beauty in the frozen contours and natural patterns, and celebrating the perfect stillness of winter.
Moody blues and glassy winter whites give this look its cool, wintery feel, while shrimp accents add a hint of heat to this icy look. Super soft textiles are essential elements for snuggling.
Icelandic shelter by Oliver Heath
We asked TV presenter and Interior and Architectural Designer, Oliver Heath to design a room for us in the style of the Icelandic shelter trend. His rustic bedroom scheme is brimming with fabulous ideas to help you create this relaxing look in your home.
Staying true to the cool blue palette, Oliver has doubled up on cosiness by teaming ThermaShadeTM Pleated blinds in Mist with inky blue curtains. The contrasting textures of these two window dressings are evocative of majestic snow-capped mountains reflected in the dark expanse of Icelandic fjords.
Mountain peaks
As well as icy hues, this trend takes inspiration from the shapes and patterns of Nordic mountain peaks and glaciers. Textured prints featuring strong geometric shapes lend a rugged aesthetic to interior schemes.  For a softer interpretation of this look, choose geometric prints in warm shrimp shades. The combination of Horizon Salmon pink curtains with Lyra White voiles perfectly captures the delicate transition from the depths of winter to the promise of spring warmth.
Browse the Scandi-Natur Collection
Snowscapes
Snow in all its forms is distilled into a myriad of fabric designs. Intricate snowflake repeats, drifting flecks and swirling patterns are all reflected in window dressings, rugs, hand-woven throws and blankets. We've chosen a Cecilia Nature Pleated blind for this contemporary kitchen. The delicate snowflake pattern works wonderfully with the glassy marble surfaces.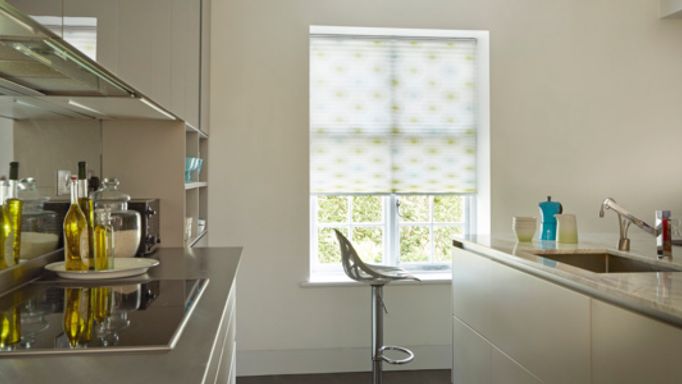 View Pleated blinds

Painted wood
Natural materials are fundamental to this look, with a combination of rough-hewn structures, aromatic pine cladding and painted  furnishings lending a feel of contemporary rustic charm. We've chosen Cloud Blue tire-on-tier shutters from our House Beautiful Collection to complement this elegant take on the Icelandic Shelter trend. Luxurious silk cushions in cool, frosty shades adorn a classic sofa in a barely there shrimp shade.
Browse the House Beautiful shutters collection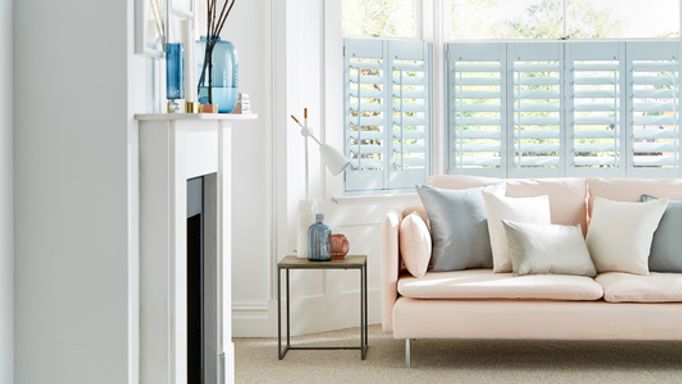 View Shutters

Flowing contours
The Icelandic landscape is breathtaking lava deserts, with surface patterns that swirl and flow, creating marbled shapes and textures. These fluid shapes are translated into fabrics that feature subtle washes and fades for a calm and tranquil feel. These beautiful Cascade Pebble grey curtains from our House Beautiful collection perfectly convey this organic feel.
You might also be interested in…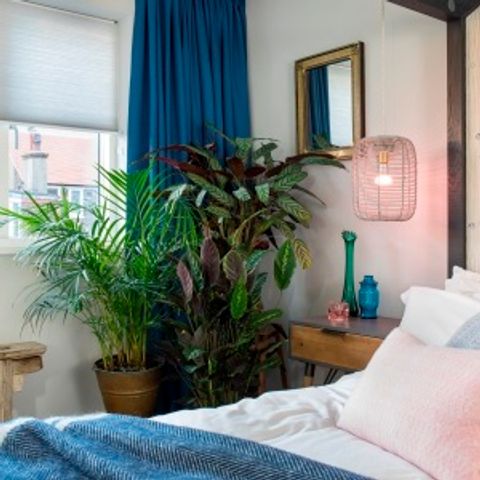 Oliver Heath's chooses Hillarys blinds and curtains