Your floor is one of the largest spaces in any room, so if you choose the wrong floorcovering for your décor, it's glaringly obvious. So in this guide, we share our top tips to help you choose a floorcovering that enhances your décor and suits your home and lifestyle.
Follow the 60/30/10 rule
This is a simple rule that interior designers use to make sure their colour palettes are well balanced.  Your primary colour should be used in 60% of your space. This could be your walls, ceiling or your floor. Use your secondary colour in 30% of your space, such as soft furnishings and window dressings, with 10% left for an accent colour that you can use for your accessories.
In this contemporary living room, our 60% primary colour is the bold teal shade we've picked for the carpet. The secondary colour is a tonal grey which we've used for the walls, Roller blind and soft furnishings. To finish, we've picked out zingy yellow accents for the cushions, floor lamp and floral display.
This beautiful living room is more reserved, but it follows exactly the same rules. Our primary colour is a lovely sage green, and we've used this for the walls and the armchair. We've chosen a soft truffle shade for the carpet, sofa and Roman blinds, and picked out a warm mustard accent for the woollen throw and cushion covers.
As you can see from these two examples, it doesn't matter whether you choose a bold statement shade for your flooring or opt for a more neutral hue. As long as you stick to the 60.30.10 rule, both will work wonderfully with the rest of your décor.
See samples in your own home
It sounds obvious, but one of the most effective ways to really make sure your flooring is a good colour match for your décor is to see a sample in your own home. Here you can hold the sample against the wall and even slot it under furniture to get a feel for how it will look and feel underfoot. You can also see how the colour looks in varying degrees of natural daylight and artificial lighting in your home.
And because we know just how important it is to see flooring samples in your own home, our expert advisors bring all our samples to you for you to browse at leisure, at a time that suits you.
Go with the flow
Your flooring can actually play an important role in bringing your décor together, as well as managing the flow of your home. Striped carpets are popular because they're so good at pulling together an open plan scheme into a coherent space. And because there are so many colour combinations to choose from, you can usually find a stripe that picks up even the most disparate colours from your décor.
Stripes work really well in halls and on stairs too, because they create an optical effect that draws your eye into the space for a welcoming feel. If you're choosing a striped carpet for your hall, stairs and landing, paint your walls in a single shade so that these communal spaces beautifully blend together. 
Consider your lifestyle
At the end of the day you want your flooring to last, so make sure that you decide with your head as well as your heart. For your living areas a pure wool carpet may feel wonderful underfoot, but if you have young children and pets, a polypropylene carpet may be easier to clean and maintain. However, for the bedroom, a luxurious pure wool carpet could be a perfect addition.
Kitchens and bathrooms need a floorcovering that's suited to the environment too. In these areas a vinyl floorcovering is ideal. It doesn't expand like wood or absorb moisture like carpet, but is still really soft and warm underfoot. It's also available in lots of fabulous finishes for a contemporary look and feel.
Make a feature of your floor
Lots of people neglect to include flooring in their interior design plans, when in reality a beautiful floorcovering can create a real wow factor in your home. There are so many fabulous colours, designs and textures to choose from to give your home designer flair, so next time you refresh your décor why not start with a statement flooring and see where your design takes you?
You might also be interested in…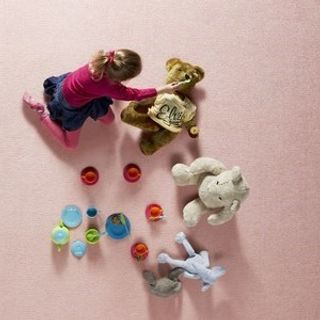 Whether plain, patterned or striped, coloured carpets are big news in contemporary interiors.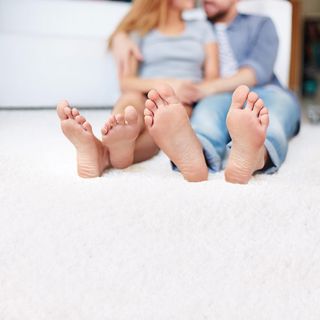 Find out which styles are best suited for your lifestyle.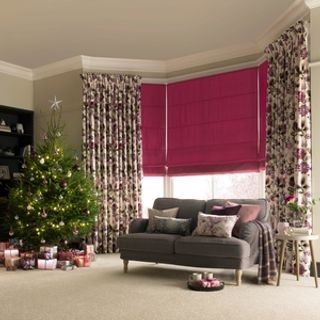 There's so much to do around Christmas it pays to get organised.