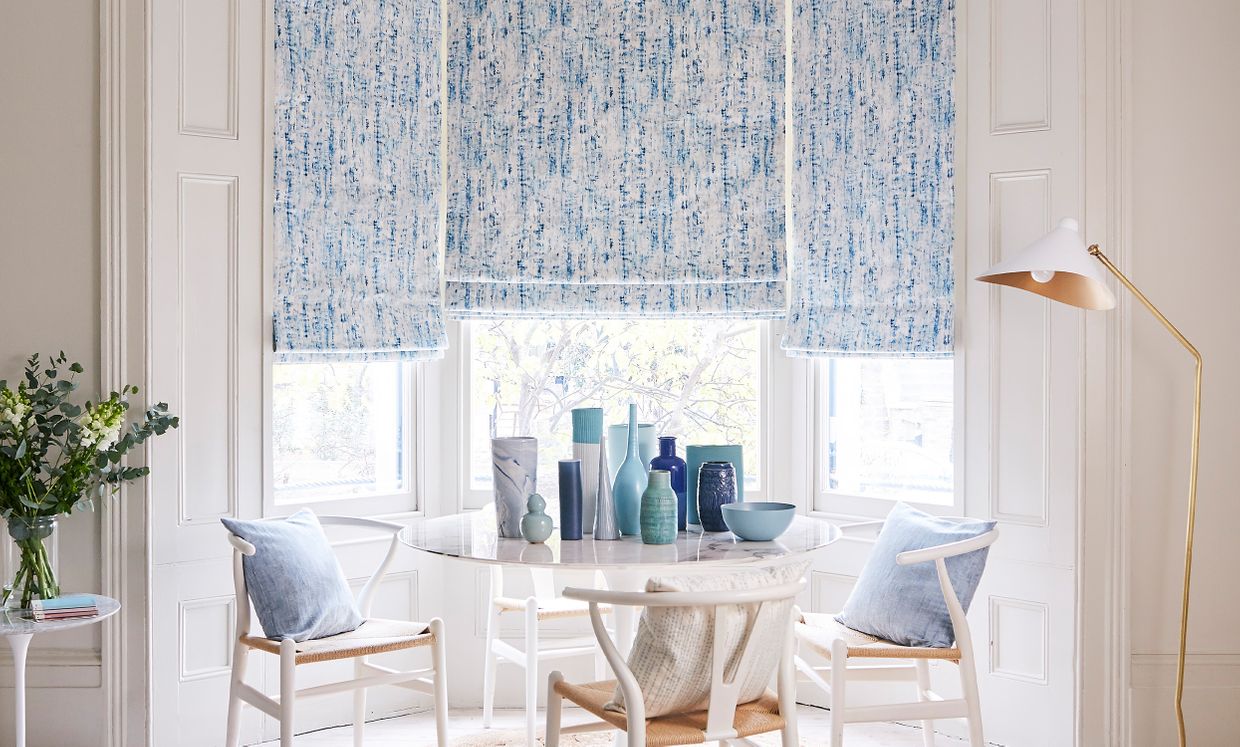 The Zen collection:
Get the look
The Zen collection takes its inspiration from Japanese design principles which are deeply rooted in tradition and a strong sense of cultural identity. Zen interiors are peaceful, harmonious and closely connected to nature.
In this article we highlight some of the key features of Japanese design and show you how you can achieve a Zen aesthetic in your own home. 
Create balance
A truly Zen interior is neither flamboyant nor provocative. Rather, it is a study in balance and order. Subtle colours blend together to create a harmonious whole, with no single dominating shade. In this stunning living room we've chosen a cool palette of jade and white for a calm and serene feel. Origami Mist curtains layered over an Honesty Mist Roman blind create a sensationally understated look at the window, while cushion covers in the same fabrics infuse the space with a sense of order.
Get close to nature
Zen homes have a close connection with nature and are filled with natural light. Japanese design favours large expanses of glass with a clear view on nature. This stylish kitchen embraces this design aesthetic to create a stunning vista both inside and out. Honesty Persimmon Roman blinds transform the huge patio doors into a stunning feature and lend softness to the clean lines of the contemporary kitchen. The look is finished with papery pendant lamps evocative of traditional Japanese lanterns.
Choose natural wood shades
The Zen environment feels natural and unpretentious. Choose simple wooden furniture which is either rough and rustic or waxed and polished to reveal the natural wood grain. Wooden doors, screens and wall coverings can all be incorporated into your design to enhance the natural feel. In this mid-century bedroom, the beautiful forest fern motif on the Tranquility Dawn Roman blind perfectly complements the warm wood tones in the maple wardrobe.  
Include water features
Water is an important element in Zen interiors because of its calming and meditative effect. In this contemporary bathroom we've created the perfect escape from the stresses of modern life. To recreate this look, choose organic shapes inspired by natural forms and incorporate plenty of storage for an uncluttered feel.  We've chosen an Origami Mist Roman blind for this scheme. The fine line geometric print echoes the rippling surface of a pool and adds to the contemplative feel.
Embrace minimalism
A clear, uncluttered interior conveys a feeling of freedom and space, so if you want to improve the flow in your home, or make a small room appear lighter and more spacious, adopt a minimalist approach to design. We've chosen streamlined kitchen units for this stylish space and kept furnishings to a minimum. The striped Mishima Dawn Roman blind sits neatly at the window and draws the eye through the room, continuing the linear flow.
You might also be interested in…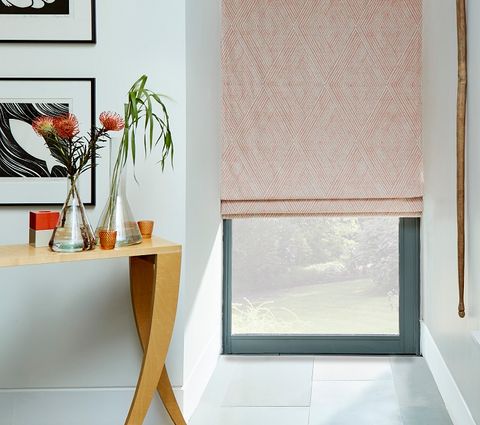 Browse the fabrics from the Zen collection and create a harmonious look that you'll love.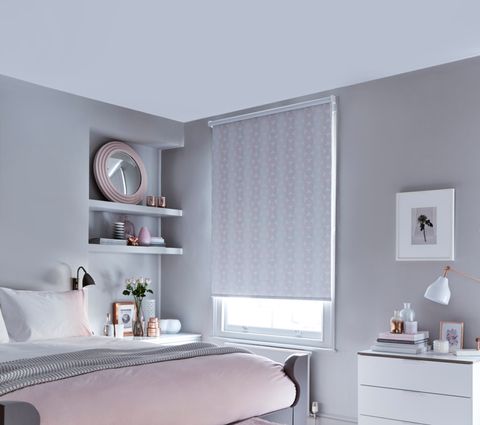 In this article we introduce you to the soft geometric fabrics in the House Beautiful Roller blind range.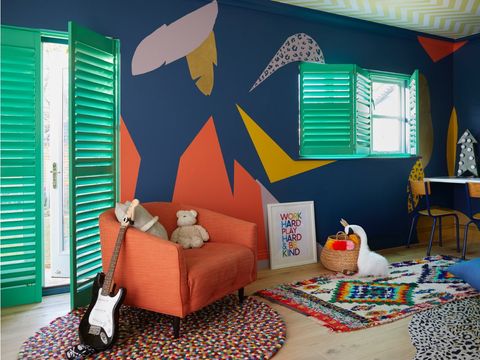 Erica has designed a playroom for her own children using custom colour shutters from our collection. Erica shares her finished design and offers advice for creating a child-friendly space that's practical and stylish.