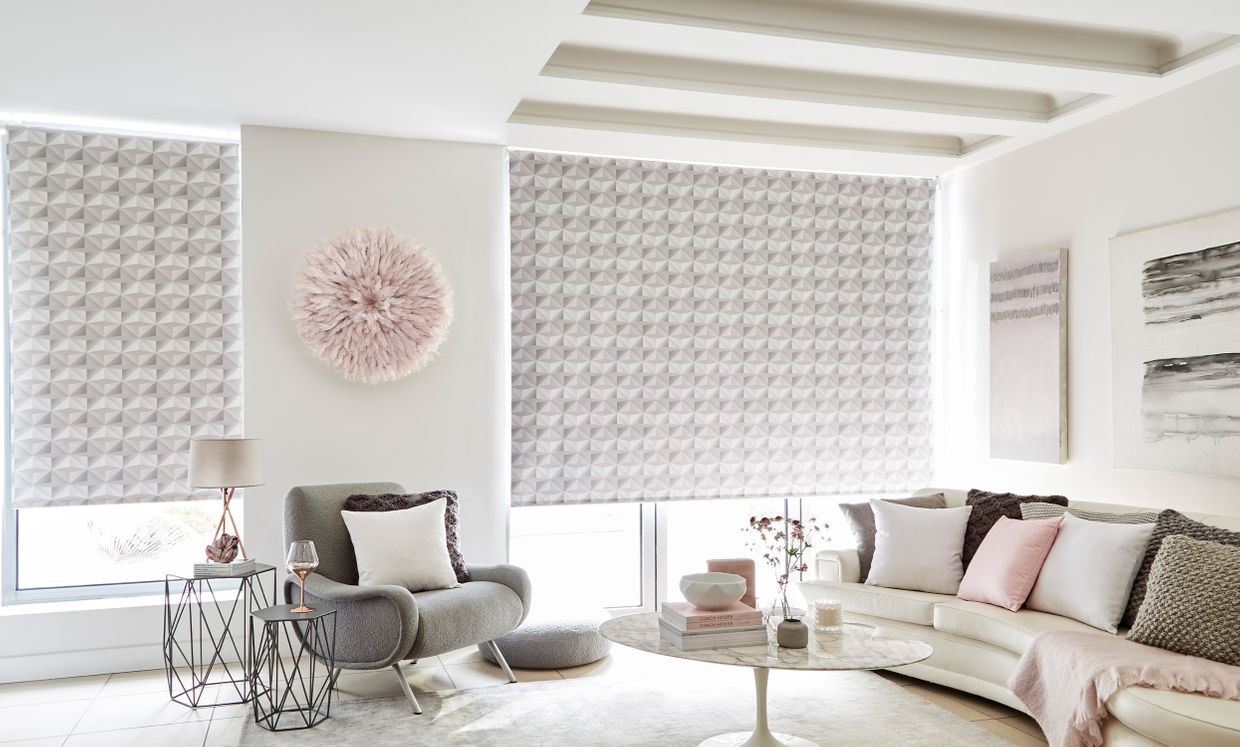 House Beautiful Transformations collection
Our new collection of stunning House Beautiful Roller blinds is made up of fifteen textural fabrics designed to add style and dimension to your space. Graphical geometrics in soft, fade-out hues sit alongside delicate pleats and intricately woven fine line prints.
In this article we introduce you to the fabrics in this ethereal collection and show you how these stand-out styles can complement your décor.
Optical Grey
Add an irresistible design dimension to your space with this futuristic graphical print in fade-out shades of charcoal and white. Accessorise with ash and rose accents for a soft, feminine feel.
Sphere Blush
The combination of contemporary geometric shapes with subtle blush and smoky pastel tones makes this versatile print a design staple that will work wonderfully with any style of décor. 
Issey White
We love the way the soft pleats in this gorgeous fabric lend an intricate textural quality to this contemporary interior. We've mirrored the crisp, linear look with a stylish rattan chair and glossy occasional table.
Clarity Ice
See how the sunlight swirls and plays on this fabulously fluid fabric which combines opaque and translucent textured layers to create a playful optical effect at your window. 
Oblique Silver
We've given a classic chevron design a delightfully delicate twist by combining soft crepe with a tailored linen look. Accessorise with smoky stemware and high gloss silverware in organic shapes.
Mosaic White
The fine lines that make up the geometric shapes on this fabric are slightly raised, giving it a three dimensional aspect. We've accessorised this stylish home office with stubby mosaic ceramics which continue the highly textural theme. Mosaic is also available in blush.
Periscope Blush
This striking jacquard print comes in two soft shades of blush pink and slate grey to give you a choice of design options that beautifully contrast bold prints with pared back hues for an ultra-sophisticated look.
Mitre Ash
A fine line graphic print featuring fractured forms that come together to create an intriguing abstract print. This coolly elegant grey blinds fabric is perfectly suited to contemporary spaces. Pure white accessories give this room an airy, ethereal feel.

Solitaire White
As the name suggests, this angular design mirrors the contours of a fine-cut diamond and the bright white shade will certainly give your home added sparkle. If you prefer a hint of warmth, choose this fabric in blush.
Spectral Stone
This stylised print features a crazed mosaic effect in fade-out shades of mist, stone and slate. This fabric is a great choice for an industrial luxe look, or for simply adding interest to a neutral scheme.
Opal White
Make a dramatic statement at your window with this pleated effect geometric print in dazzling white. The delicate fabric creates a variegated effect which is full of movement, giving your room a fabulous focal point.
Larsen Dove
A textured plain fabric in this season's must have dove grey shade completes this refined collection. Choose an ice cool palette to create a magical winter scheme. Or for a more dramatic look, combine with deep, sultry shades.
You might also be interested in…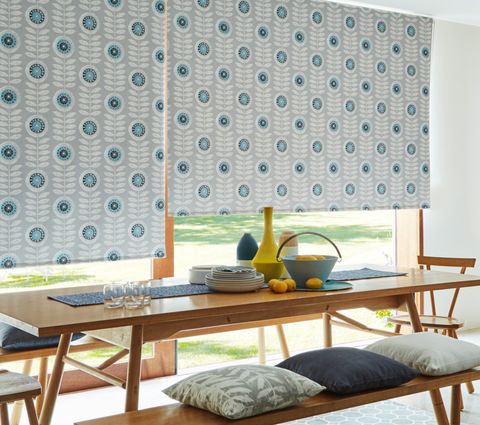 Here, we showcase all the fabrics in the collection for you to choose your favourites.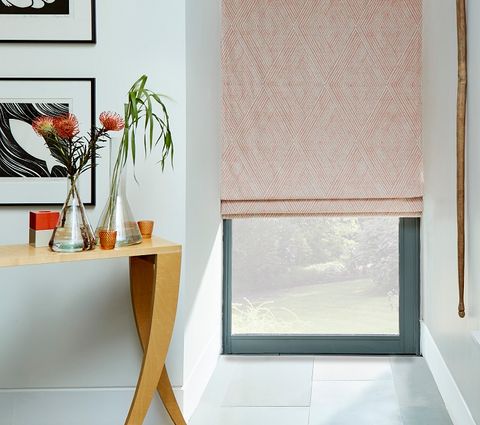 Browse the fabrics from the Zen collection and create a harmonious look that you'll love.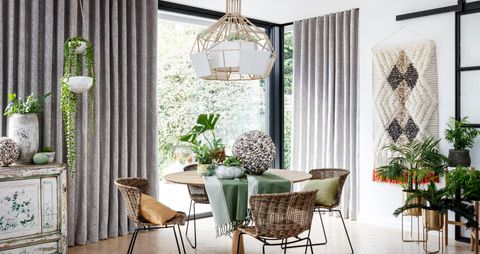 Discover which interior styles we'll be loving in our homes this year and find beautiful fabrics to help you bring these fabulous looks to life.