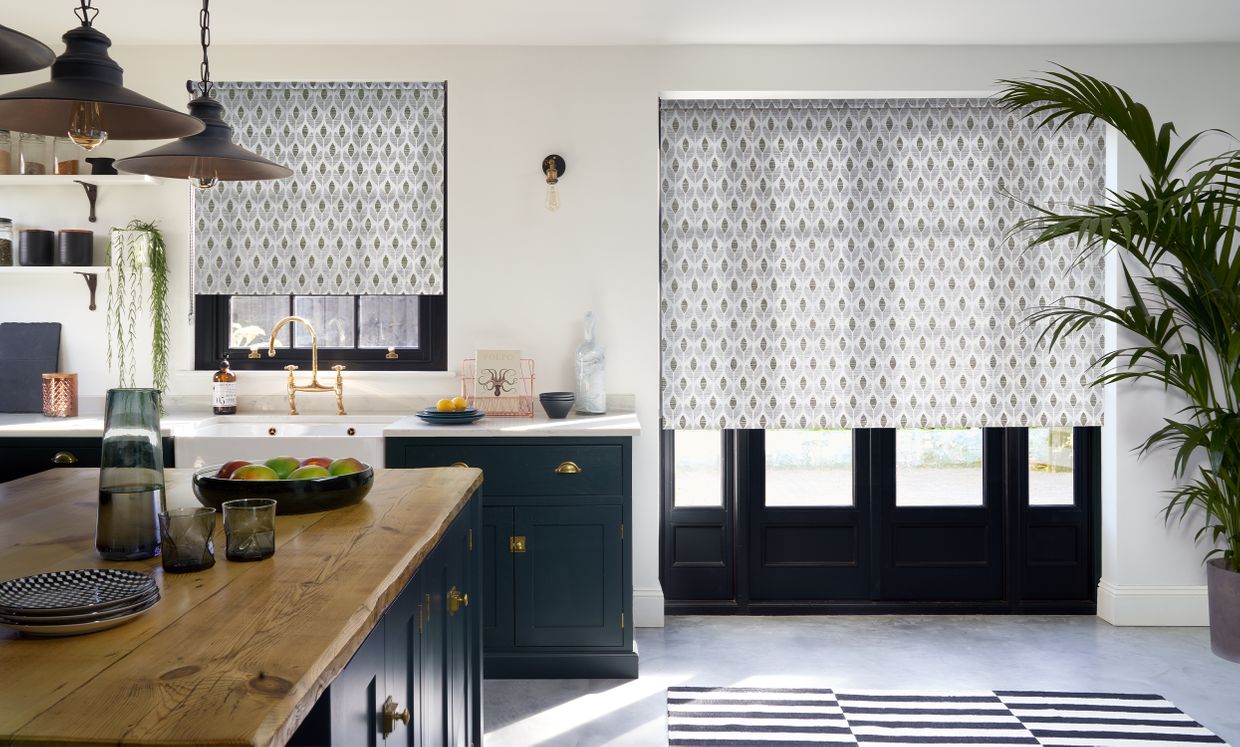 Roller blinds for kitchens
Roller blinds have always been a popular choice for kitchens because of their neat and sleek appearance.
And with such a huge range of designs and practical performance fabrics to choose from, we've put together this handy guide to help you select the perfect Roller blinds for the heart of your home. 
Choose performance fabrics
First and foremost, your kitchen blinds need to be able to stand the heat; and the wet; and the spills and stains that are part and parcel of every busy home.  Our Roller blinds come in a choice of performance fabrics, including flame-retardant, moisture-resistant and wipe clean options. We've chosen a Spectral Stone Roller blind from our House Beautiful collection for this stunning kitchen bay window. This delicate print is not only beautiful to look at, but the Teflon-coated fabric means that it's exceptionally durable too.
Give your kitchen personality
Your Roller blinds have an important role to play in the overall look and feel of your kitchen. Think carefully about the design personality you want to convey and choose a style and colour that complements your kitchen units, worktops and accessories.  Here we've transformed a simple white kitchen into a vibrant hub with Padro Spring Roller blinds. Accessories in lively yellow and turquoise shades enhance the relaxed and playful feel.
Choose patterns carefully
Using patterns and prints can be a fantastic way to give your kitchen a wow factor. But if you've got multiple windows and doors too, you should choose your patterns carefully.  Abstract patterns and subtle prints can work wonderfully well combined together, but beware of repeat patterns that may not match up easily when used next to each other. We've chosen gorgeous Retta Gold Roller blinds for this kitchen window and patio door combination.
Little things mean so much
Adding little design details to your Roller blind can make all the difference to your interior scheme. Eyelets, shaped hems and coloured braid can all be used creatively to transform a plain and simple Roller blind into a design classic. The eyelets in this understated Sherbourne Lemon Roller blind instantly draw the eye, creating a stunning feature in this rustic kitchen.
Go for a PerfectFit
We all aspire to clear, clutter-free work surfaces in the kitchen and our PerfectFit Roller blinds offer a truly streamlined finish. PerfectFit frames are designed to clip into the existing frames of uPVC windows. Once in place, the Roller blind sits snugly within the PerfectFit frame for a superbly sleek look. The blinds are operated by a neat tab control for easy operation.
You might also be interested in…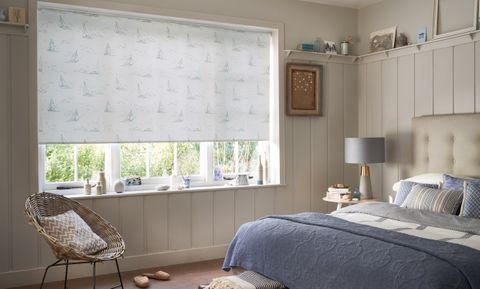 From eyelets to poles to shaped hems.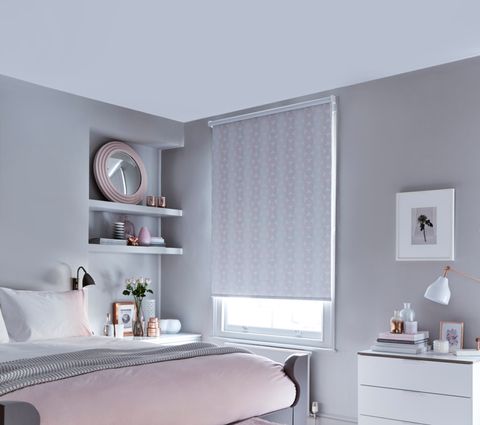 In this article we introduce you to the soft geometric fabrics in the House Beautiful Roller blind range.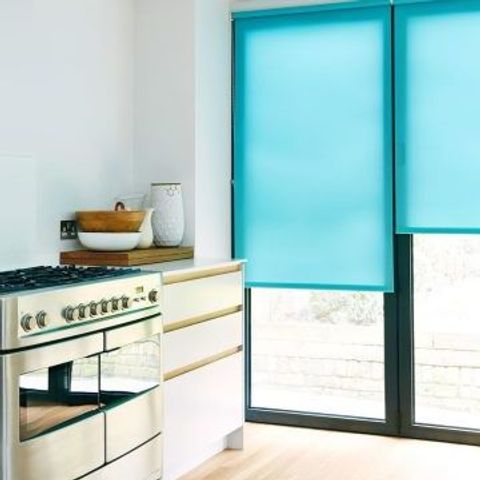 Read our 'How to…'guide and get expert advice on cleaning your Roller blind.